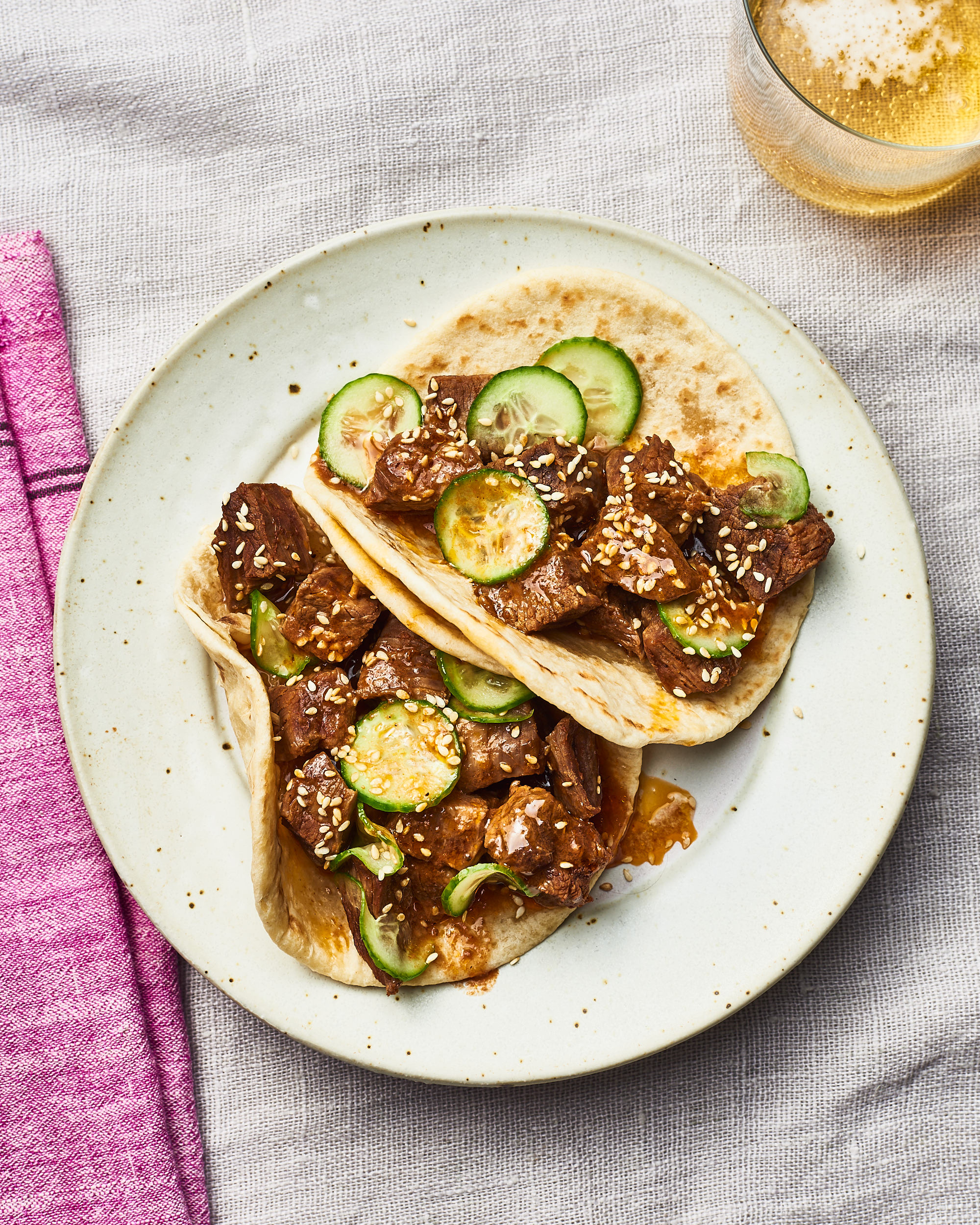 The easiest way to bring restaurant-style bulgogi (Korean BBQ beef) to your own dinner table? These three-ingredient slow cooker tacos — which aren't authentic, of course, but will deliver the sweet, savory, and spicy flavors you expect from Korean BBQ. All you need is flank steak, barbecue sauce, and gochujang — which we like to think of as the spicy miso of Korean cooking.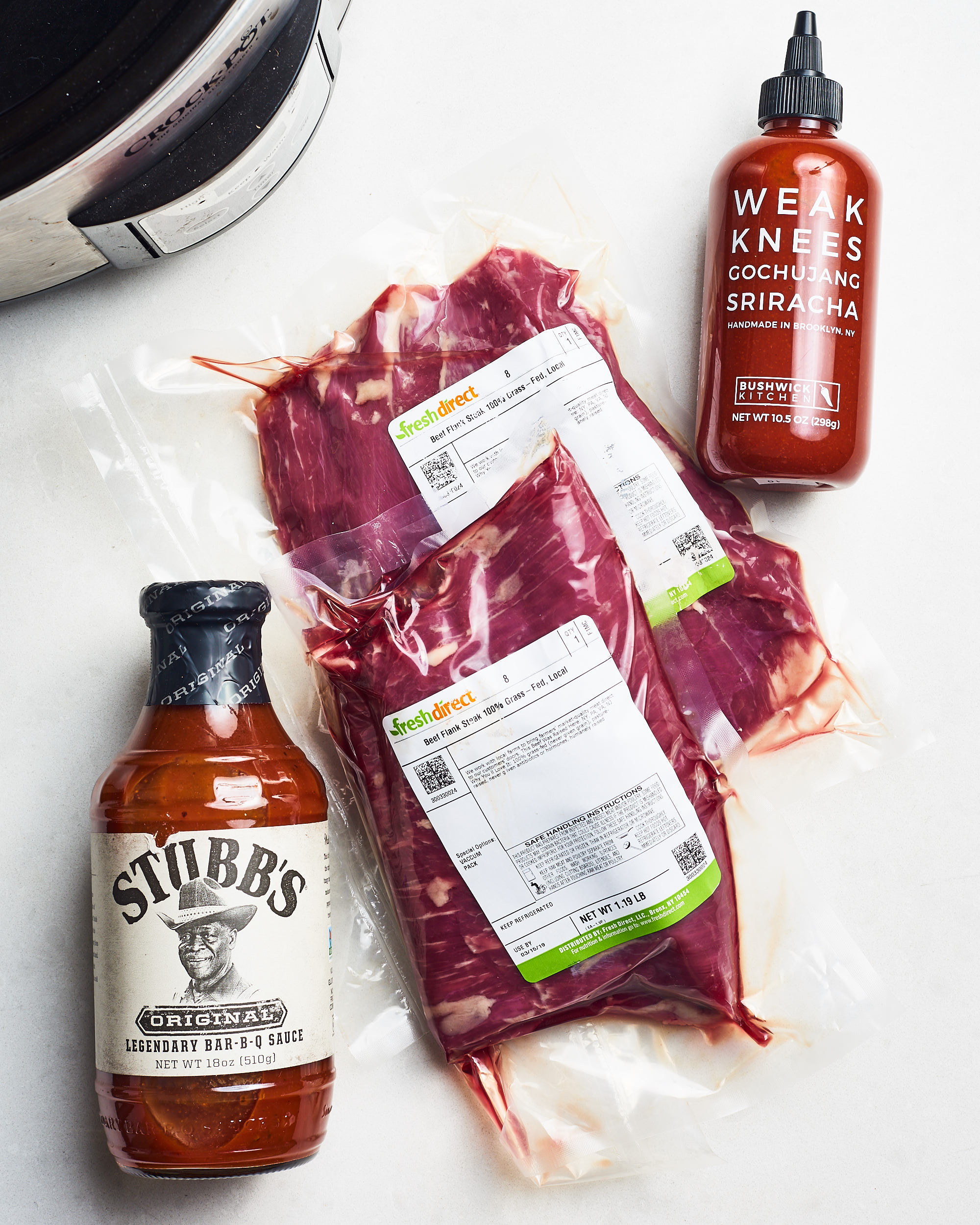 How to Make Korean-Style BBQ Beef Tacos
Start by slicing flank steak into bite-sized, 1-inch pieces, and transfer them to a 4 1/2-quart slow cooker. Pour in a cup of barbecue sauce and 2 tablespoons gochujang, and stir to coat. Cook for 4 to 5 hours on low until the meat is tender. Pickled vegetables often accompany Korean BBQ beef, so follow that lead and top the tacos with a quick cucumber pickle and sprinkling of sesame seeds.
Slow Cooker Beef Tacos
Ingredients
2

pounds

flank steak, cut into 1-inch pieces

1

cup

barbecue sauce (8 ounces)

2

tablespoons

gochujang

Serving options: warm 6-inch flour tortillas, pickled vegetables, sesame seeds
Instructions
Combine the steak, barbecue sauce, and gochujang in a 4 1/2-quart or larger slow cooker. Cover and cook until the steak is tender, 4 to 5 hours on the LOW setting. If desired, serve on warm tortillas, and garnish with quick cucumber pickles and sesame seeds.
Recipe Notes
Storage: Leftovers can be refrigerated in an airtight container for up to 4 days.
Source: Read Full Article