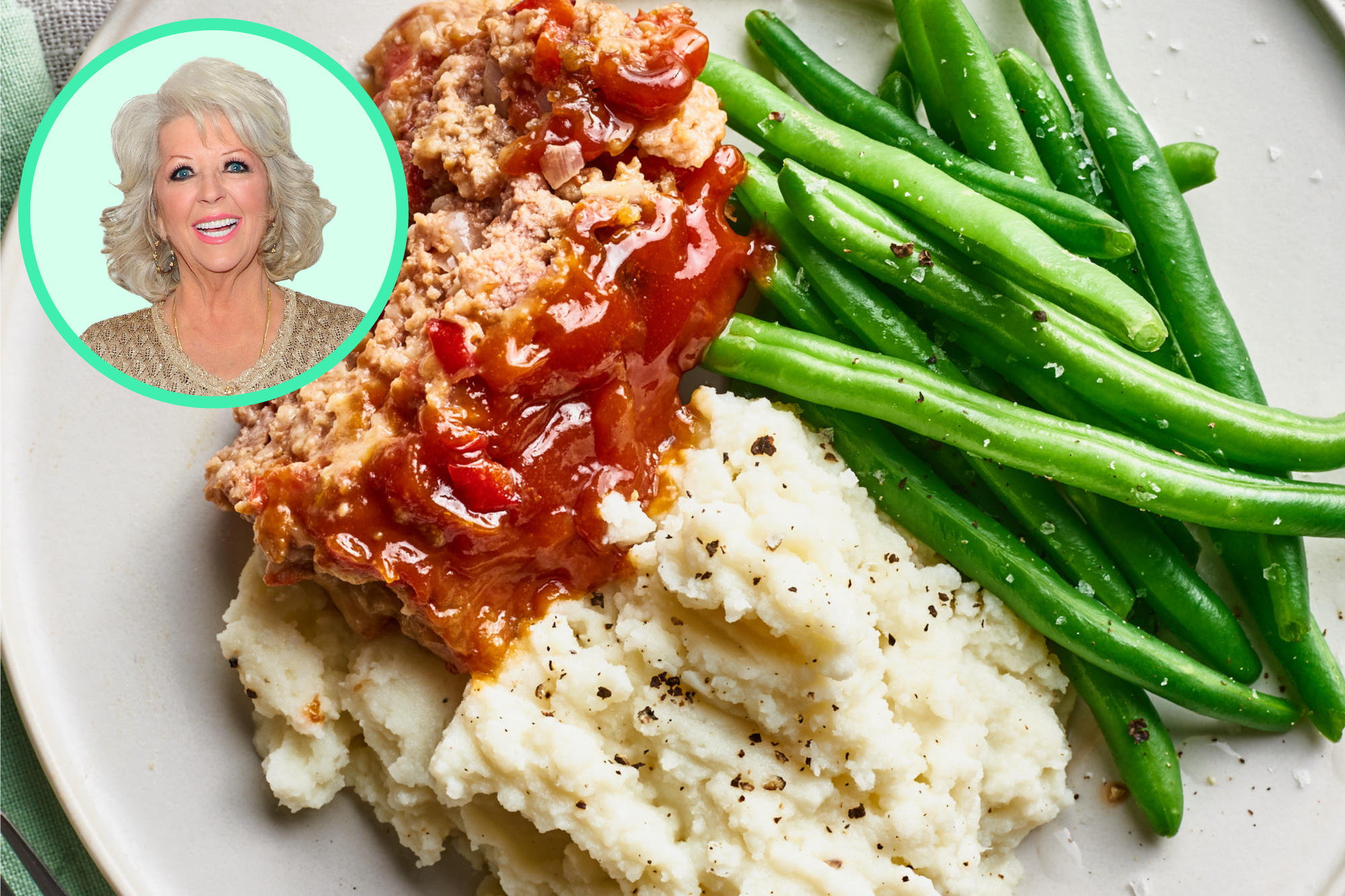 Full disclosure: I'd never cooked a Paula Deen recipe before this one. I've always been turned off by all the butter she uses with abandon. (And that's not even getting into her personal failings and the racism she espoused.) But since so many of our readers and other food-lovers in our space seemed to love this particular Paula recipe — it's highly-rated, pinned, and searched — I was up for giving it a try. If, for anything else, to tell you if it was worth your time and effort as well.
Paula dubs her old-fashioned meatloaf as "basic," and while at first glance that translates to a simple ingredient list and quick instructions, it actually resulted in a meatloaf that really was (spoiler alert!) pretty boring.
Get the recipe at Food Network: Paula Deen's Old-Fashioned Meatloaf
How to Make Paula Deen's Meatloaf
While most meatloaf recipes are generally pretty easy, this one might just be the simplest there is: The official instructions are only three sentences long.
First, you'll preheat your oven to 375°F. While it's warming up, you'll mix ground beef, chopped onion, chopped bell pepper, an egg, a can of diced tomatoes, oats, and salt and pepper together in a large bowl.
It's a short ingredient list, but there's one hiccup: Paula calls for an 8-ounce can of diced tomatoes, which is virtually impossible to find in grocery stores. The most common can size is 14.5-ounces, and even when I tried to find it online with a quick Google search I got nowhere. Instead I used a little more than half of a 14.5-ounce can and was left scratching my head about what to do with the rest.
You'll then toss the mixture into a baking dish. (Paula doesn't specify what size but I used a 9×5-inch loaf pan.) You'll spread it out evenly into the dish and then mix together ketchup, brown sugar, and mustard for the topping. Again, Paula is vague and doesn't tell you what kind of mustard — I used spicy brown since I had a jar I'd been looking to use up. The topping is spread over the meatloaf and the meatloaf bakes for an hour until cooked through.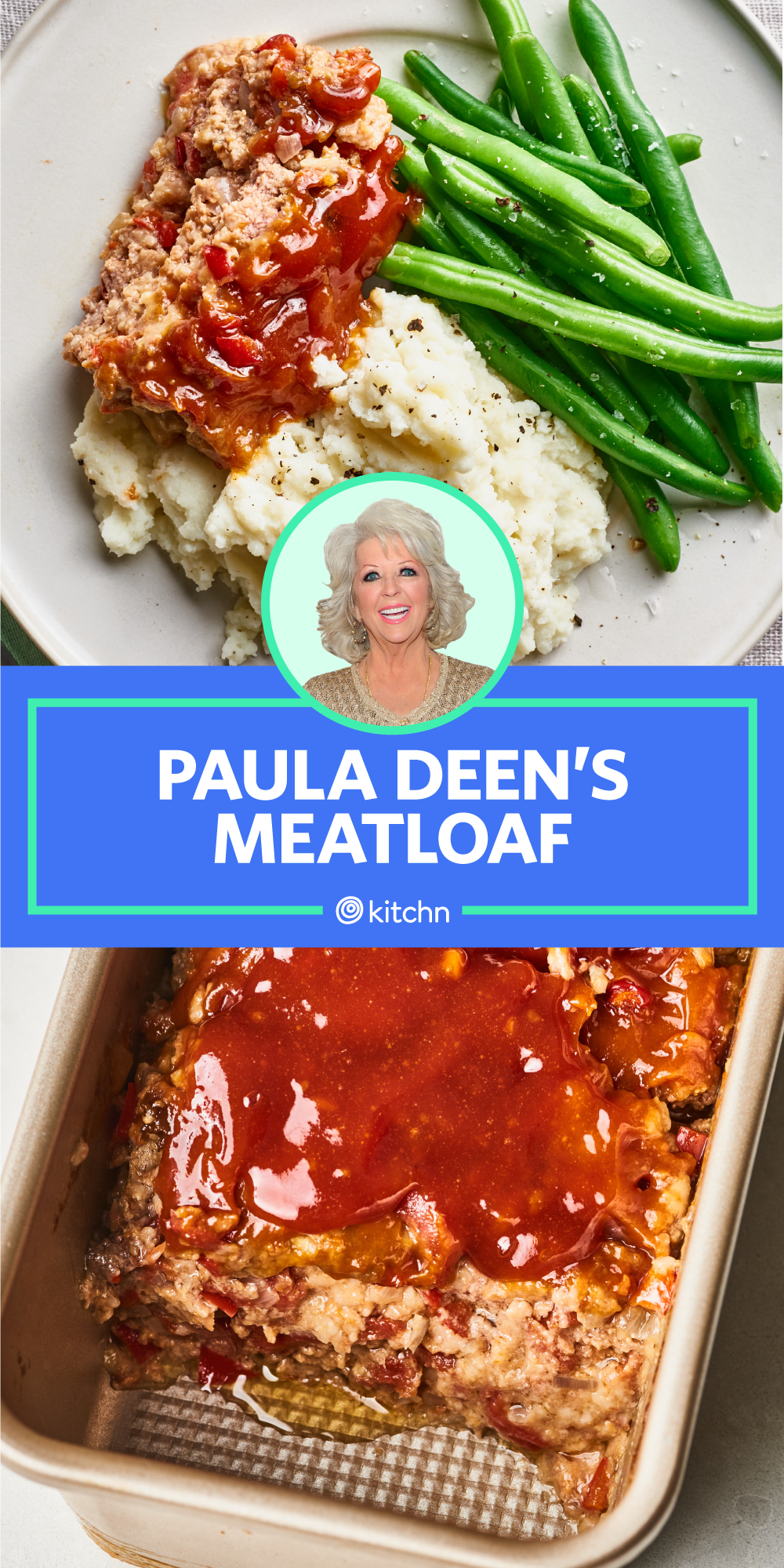 What I Thought of the Results
The results were … fine. I wasn't wowed and I wasn't left cheering. To be fair, I realize it's meatloaf, so its job isn't necessarily to wow; it's job is to be comforting, filling, and perhaps spark a little nostalgia. This one definitely satisfied the comfort-food aspect — but it stopped there.
I really could have done without the bell pepper. I'm slowly realizing after doing a few of these recipe reviews that I just really don't like overcooked bell pepper in things where they really don't add anything. Here they got in the way of slicing the meatloaf cleanly.
Overall, though, this meatloaf was one-note. Without the ketchup topping it would have been incredibly bland. It fed my husband and I well, yes, but I won't be making it again. There are better options out there.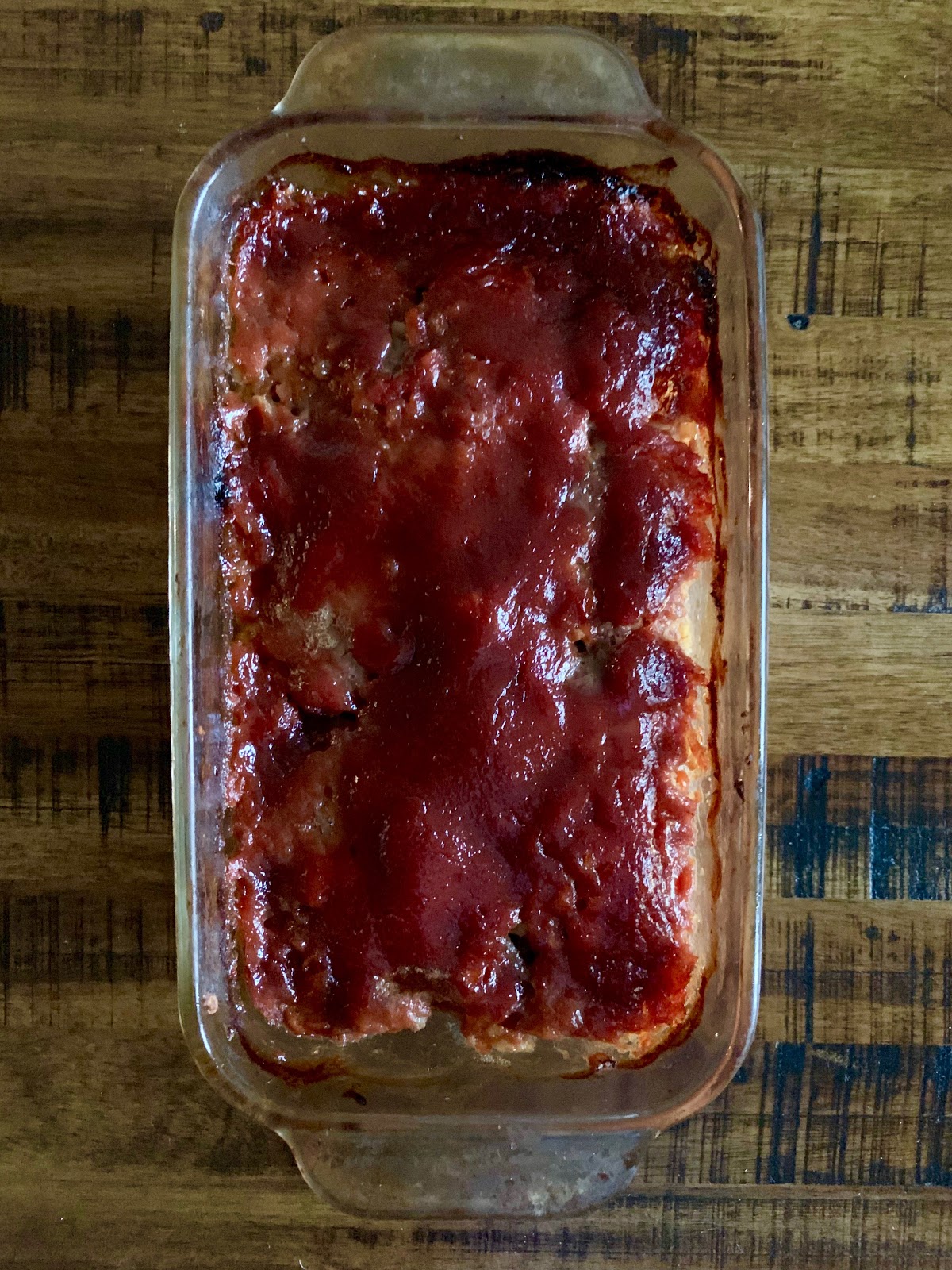 If You Make Paula Deen's Meatloaf …
1. Sauté the onion and bell pepper for added flavor. If you're up for adding a small step to this recipe, I do think sautéing the onion and bell pepper in a little olive oil before mixing them in with the meat would definitely give this meatloaf a flavor boost. I might even add a minced clove of garlic, too, and sauté it with the onion and bell pepper.
2. Make your own quick-cooking oats if you don't have them in the pantry. I always have old-fashioned rolled oats in the pantry but never keep quick-cooking oats stocked. If this is you, make them yourself by blitzing 1/2 cup old-fashioned rolled oats in a food processor a few times until broken down into smaller pieces.
3. Save that leftover can of diced tomatoes. Unless you're able to track down an elusive 8-ounce can of diced tomatoes, you'll be left with a little less than half a can of them. Transfer the leftovers to an airtight container and store them in the fridge for a few days. It's the perfect excuse to have a homemade pizza night.
Overall Rating: 4/10
While I appreciate how easy this recipe was to throw together, the flavor was supremely lacking.
Get the recipe: Paula Deen's Old-Fashioned Meatloaf
More Celebrity Recipe Reviews
Ina Garten's Meatloaf

Ree Drummond's Meatloaf

Chrissy Teigen's Meatloaf

Who Wins the Title of Best Meatloaf Ever?
Source: Read Full Article