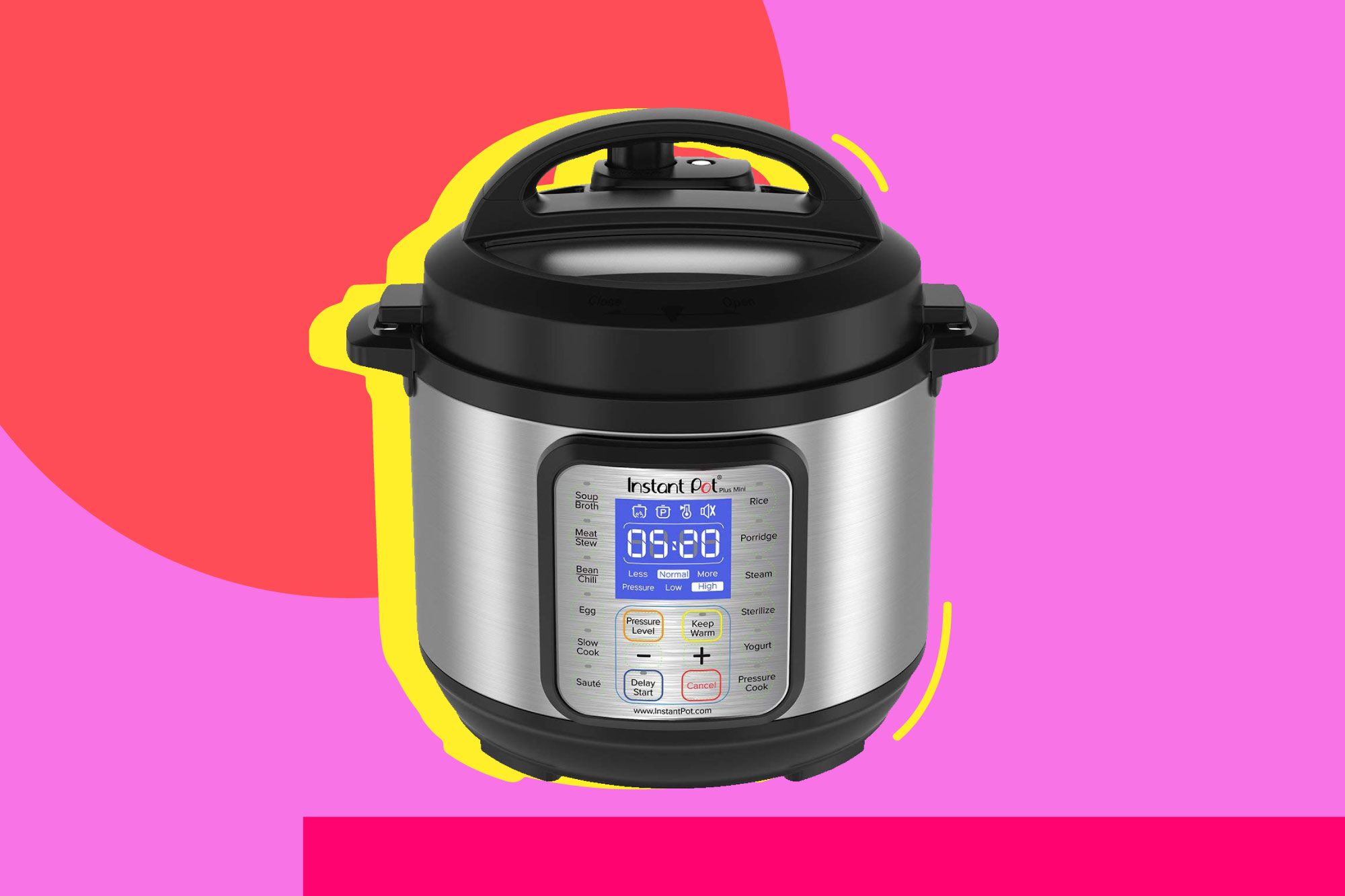 There is a certain cart at Target that Instant Pot owners discovered is basically perfect for their pressure cooker. Great for clearing off countertops (but not banishing the Instant Pot to under-cabinet storage), it's also only $30. But it might not make sense for every kitchen or every cook, so we started looking to the official Instant Pot Facebook group for more storage solutions real-life Instant Pot owners have and love. See some of our favorite options below.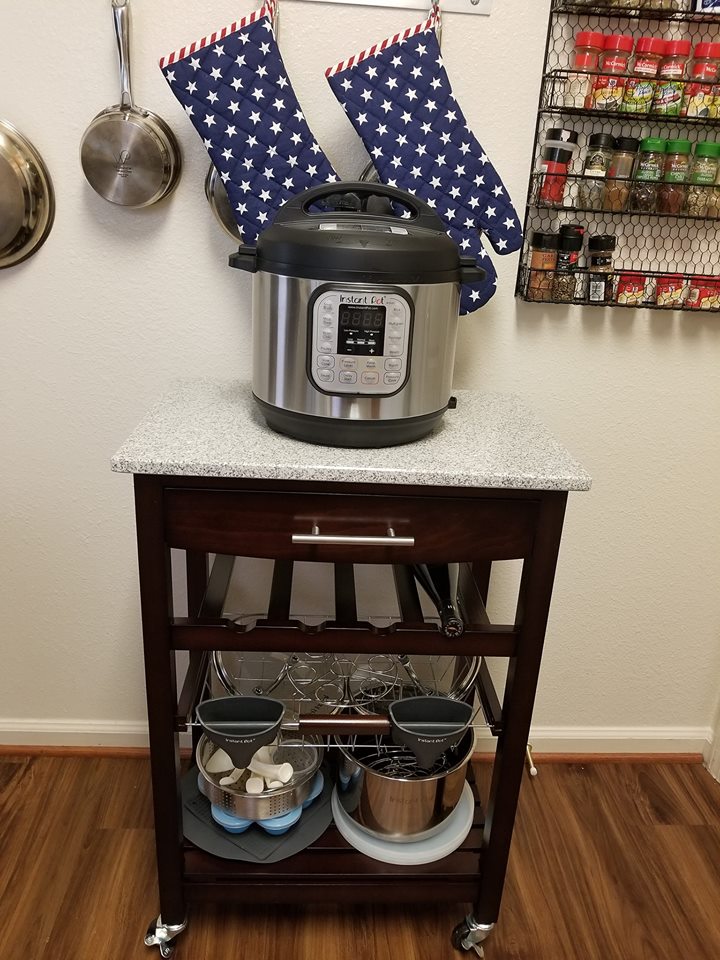 The Target cart isn't really ideal for people who want to store and cook with their Instant Pot in one place. This cart, however, is sturdy enough for both (as long as exposed cords are safe for pets and kids). A basket, wire drawer, shelf, and built-in drawer provide tons of options for storage, and the wire drawer can be removed for storing an additional Instant Pot if you're that big of a fan.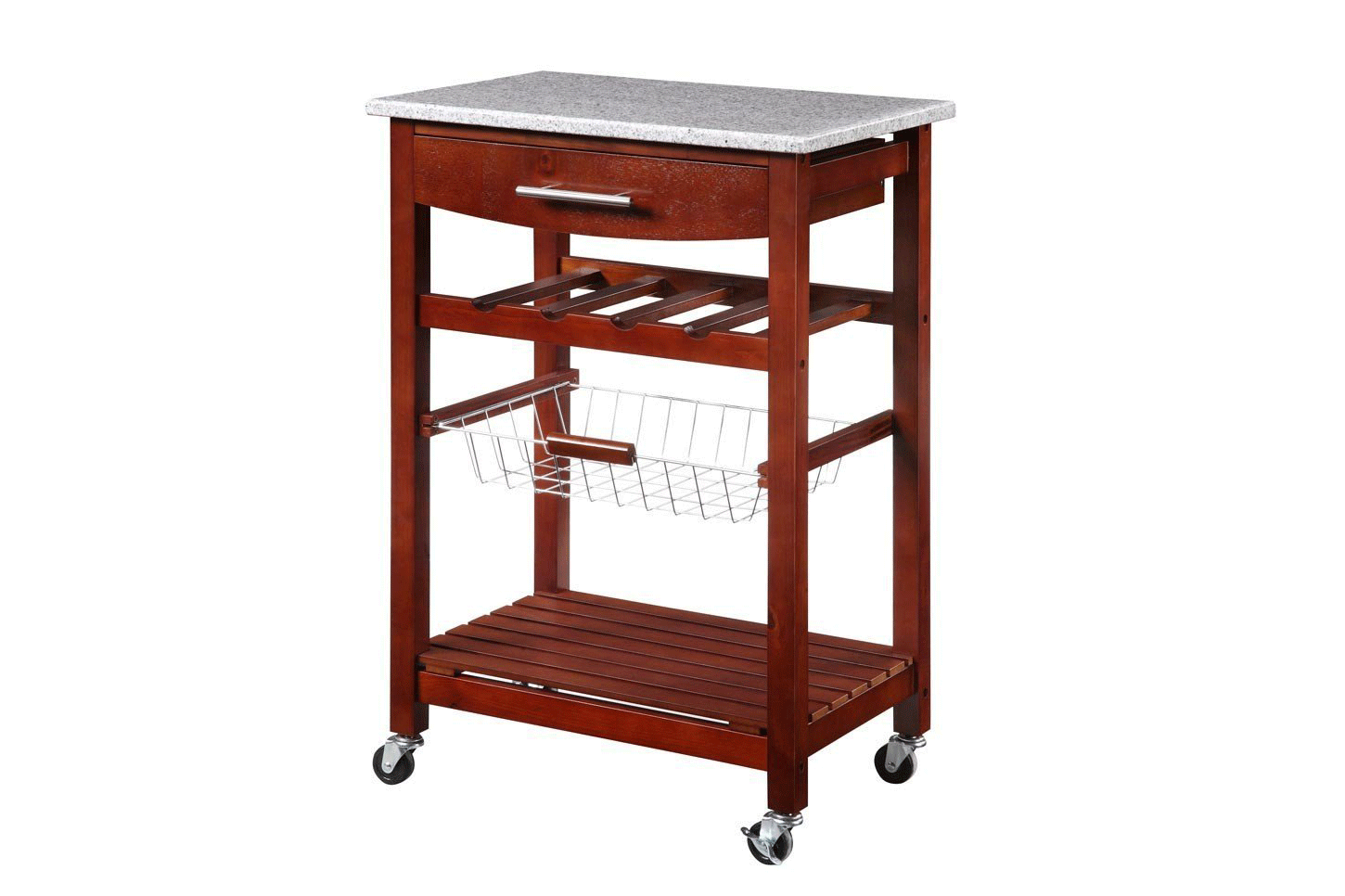 Linon Kitchen Island with Granite Top, $70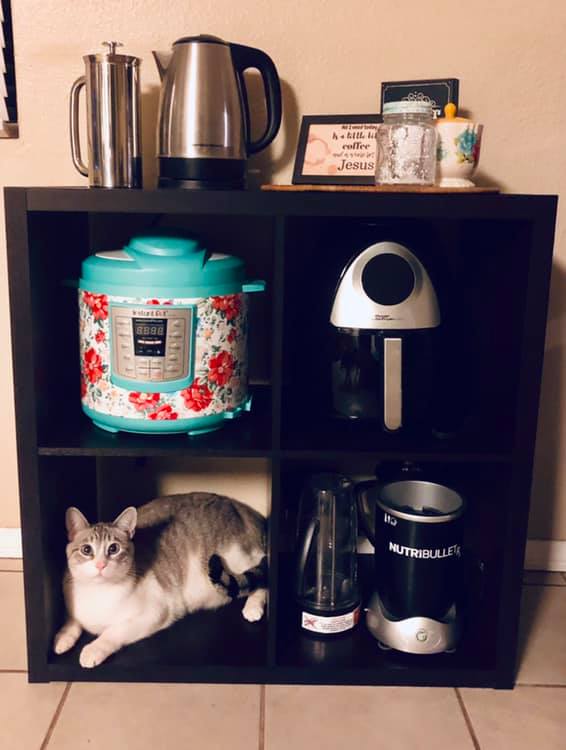 Lo Rice initially went to Target to purchase the cart, but realized she needed something bigger. The 13×13-inch cube is large enough to accommodate her 6-quart Pioneer Woman Instant Pot as well as other mid-sized appliances like an air fryer and NutriBullet. She posted that a small stand mixer will replace the cat, although clearly not if the cat has anything to do with it!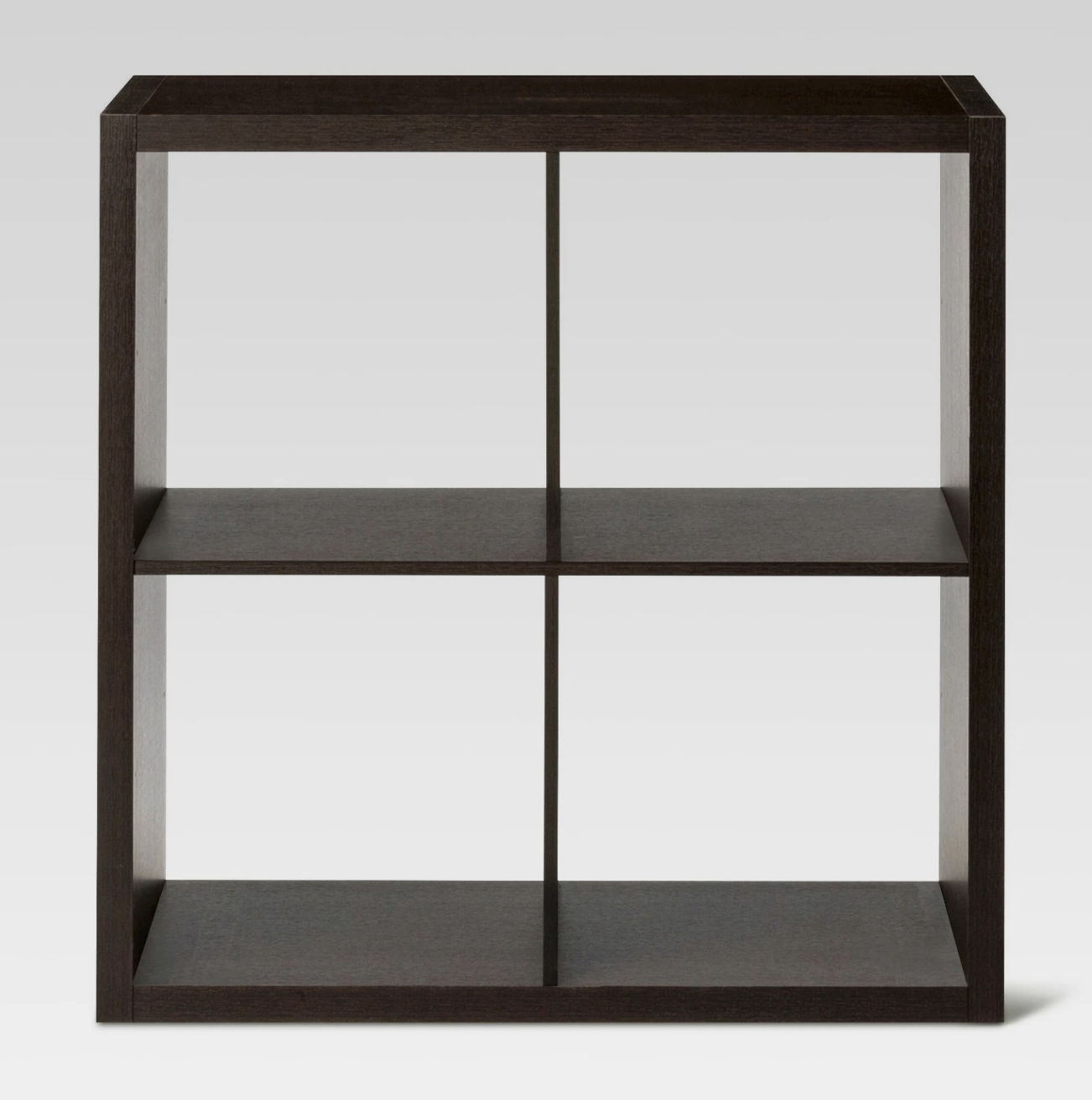 Threshold 4-Cube Organizer Shelf, $40 at Target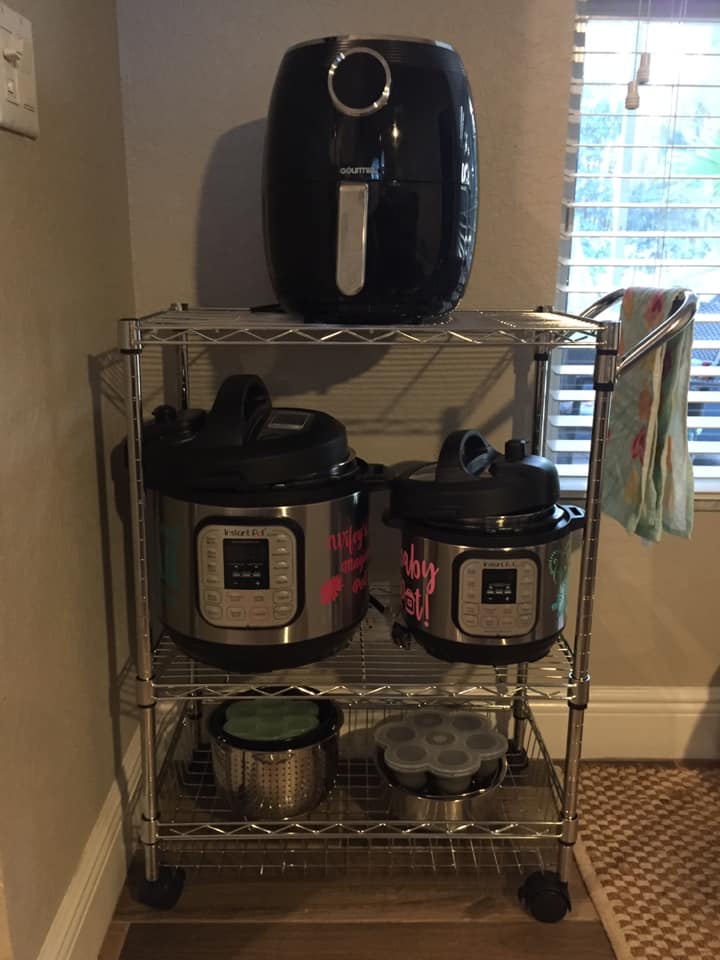 Sabrina Robertson also went to Target for the smaller utility cart but wound up returning it for this much larger option, also from Made by Design — and only $40. The basket and middle shelf can be adjusted and swapped to suit your own storage needs.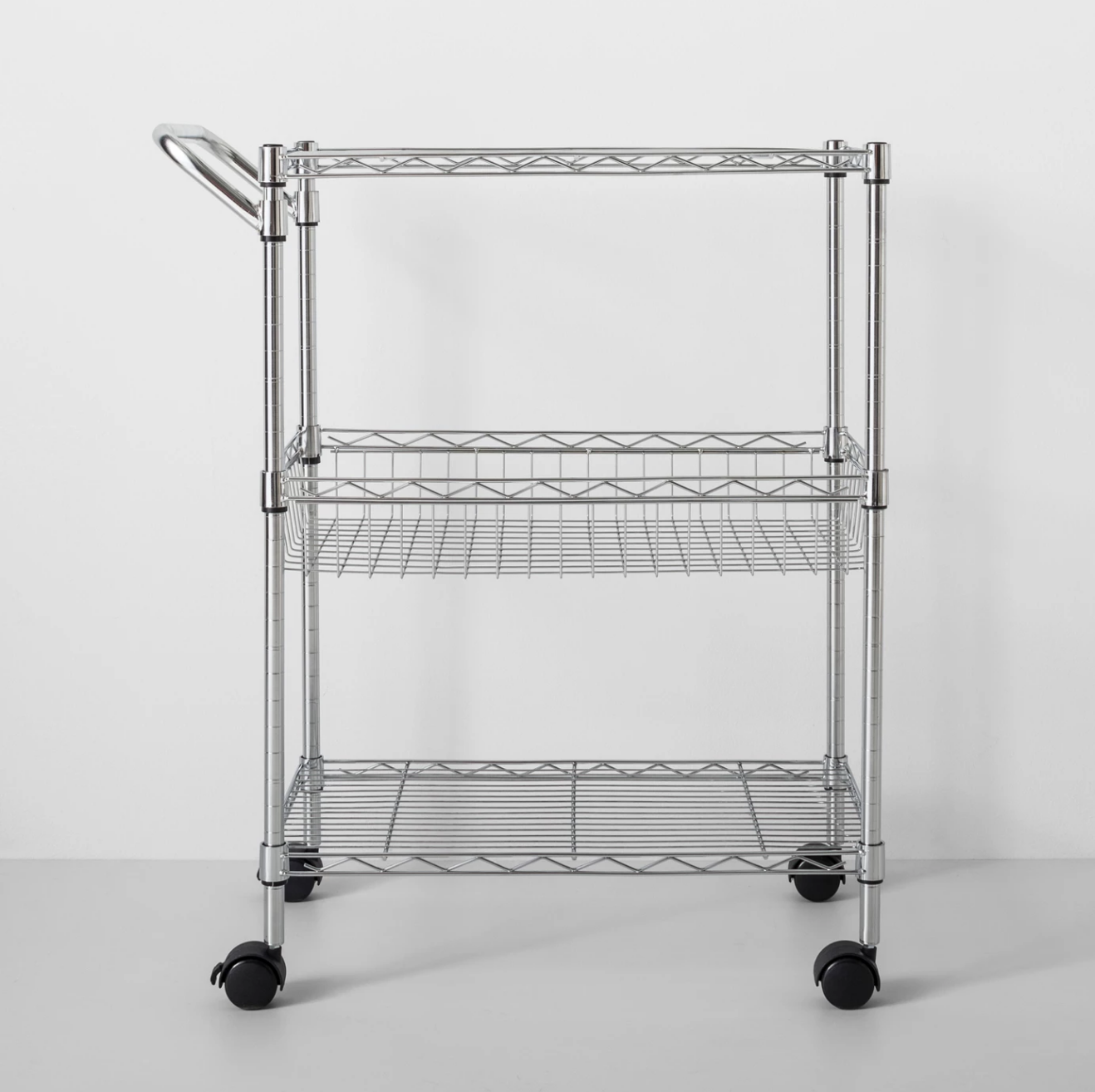 Made By Design Tier Utility Cart With Wheels And Handle, $72 (usually $84) at Target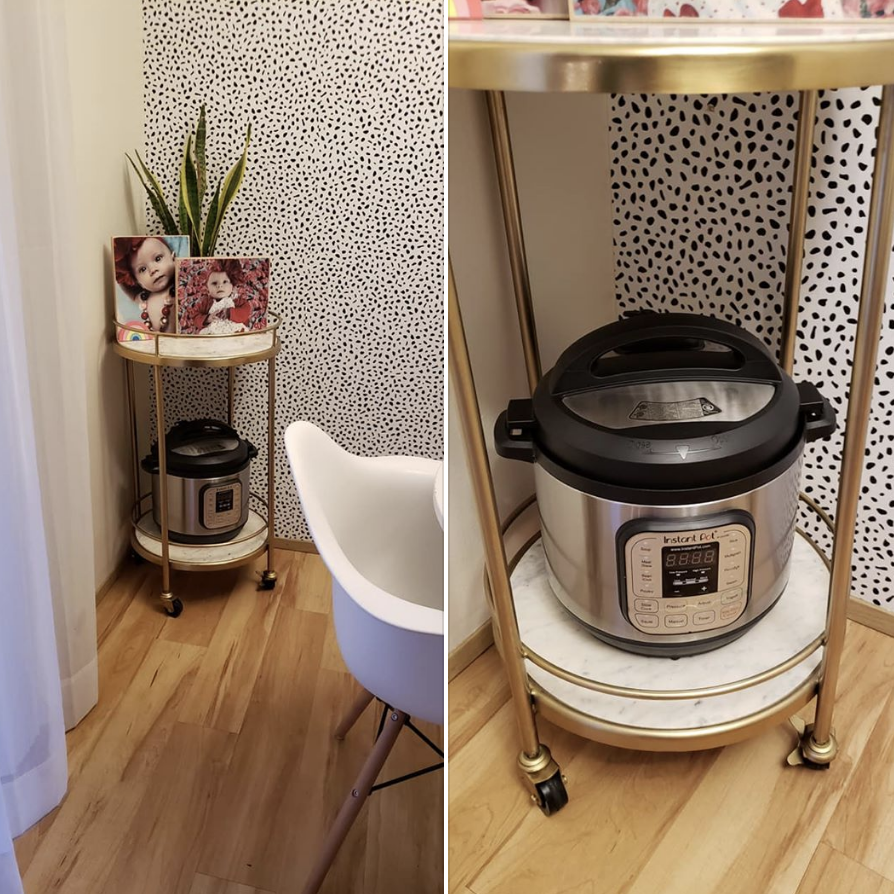 Karly Robinson used a second-hand bar cart to make a very stylish home for her Instant Pot. Since it was a second-hand find she's unsure of the brand, but it looks a lot like a discontinued Threshold cart from Target. Finding one exactly like it proved to be a challenge, but this one from Safavieh Home gets close. You can also buy it on Amazon.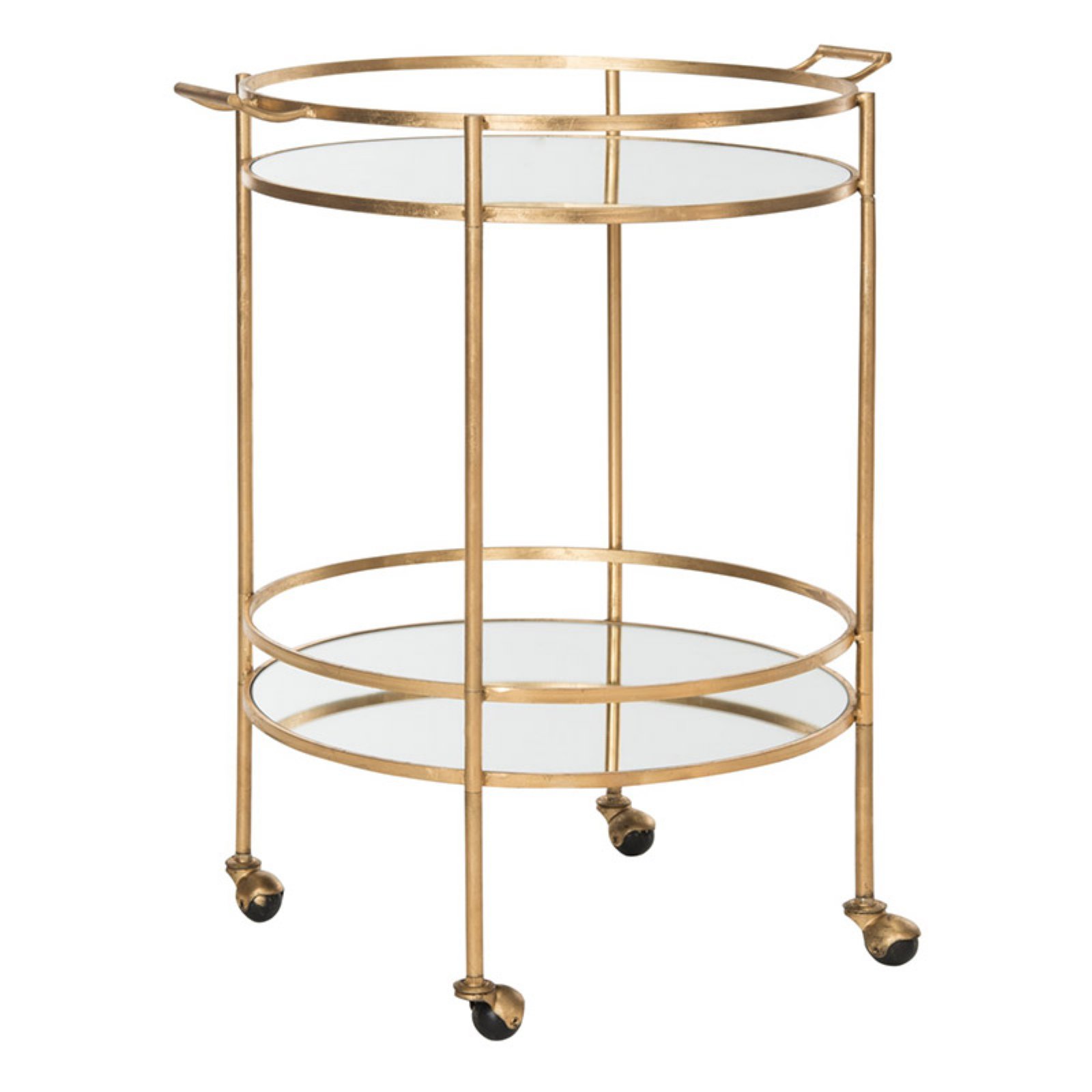 Safavieh Lavinia Bar Cart, $216 at Walmart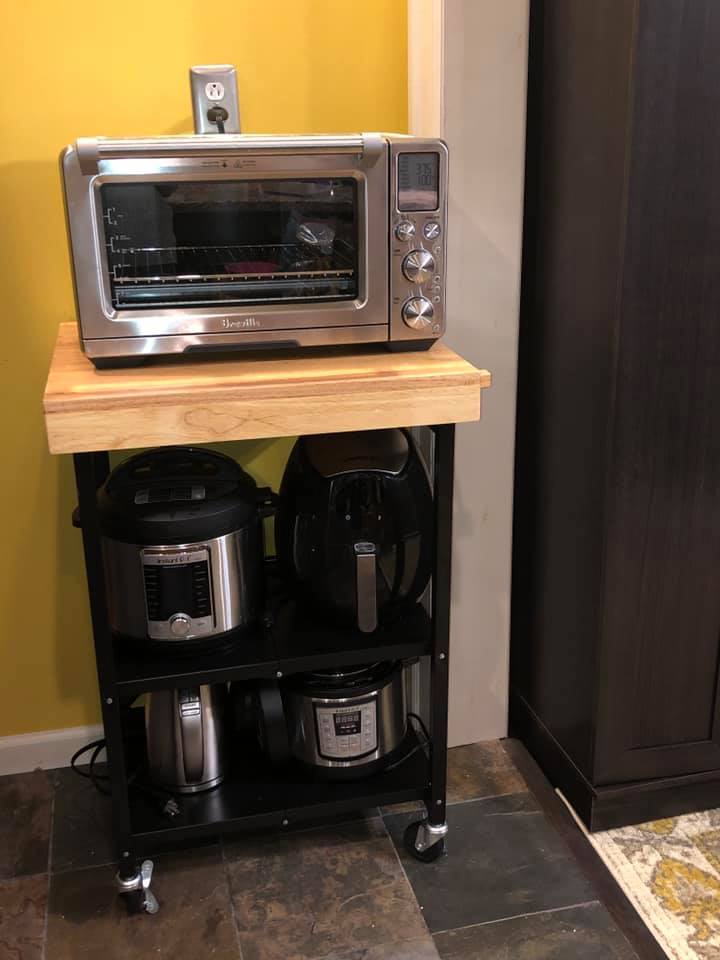 The Origami Foldable Kitchen Cart can (you guessed it) fold up when not in use, but is sturdy enough to hold not one but two Instant Pots, as well as an air fryer, electric kettle, and toaster oven.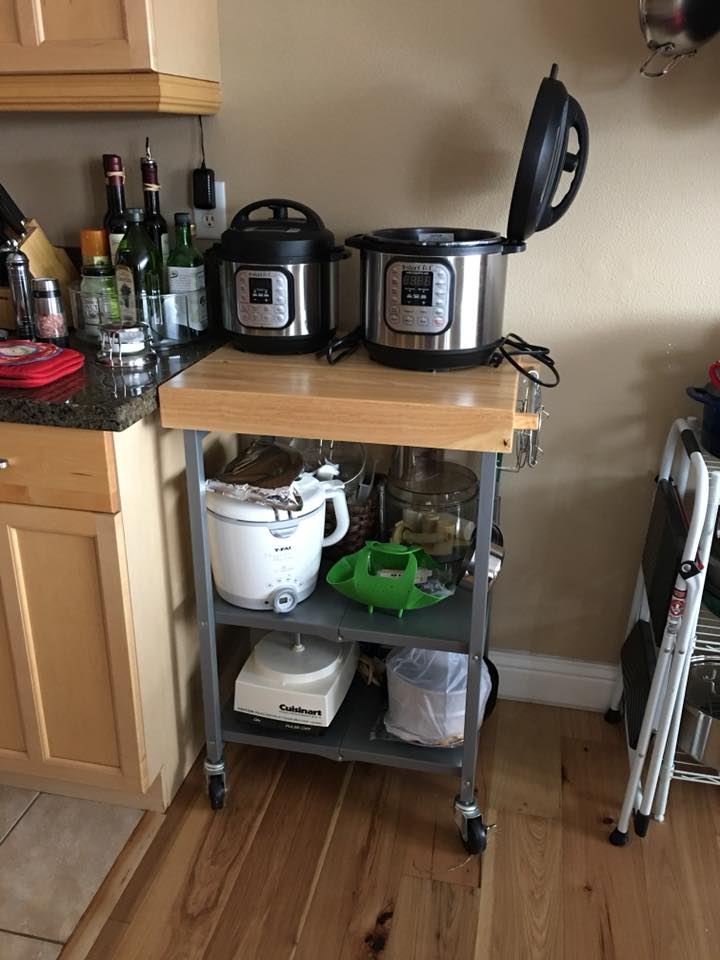 Here's another Instant Pot owner's setup using an Origami cart.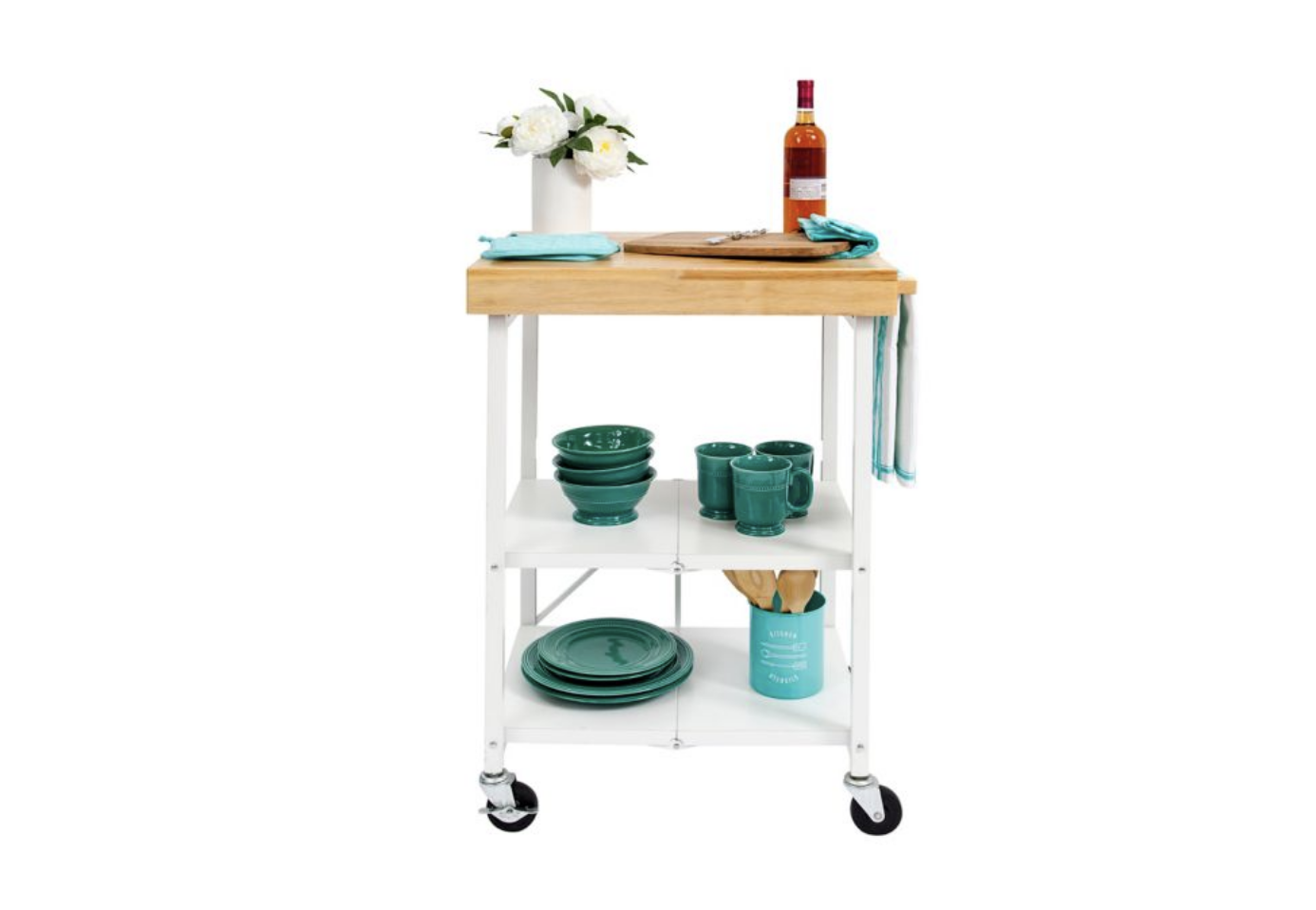 Origami Foldable Kitchen Cart, $120 at Bed Bath & Beyond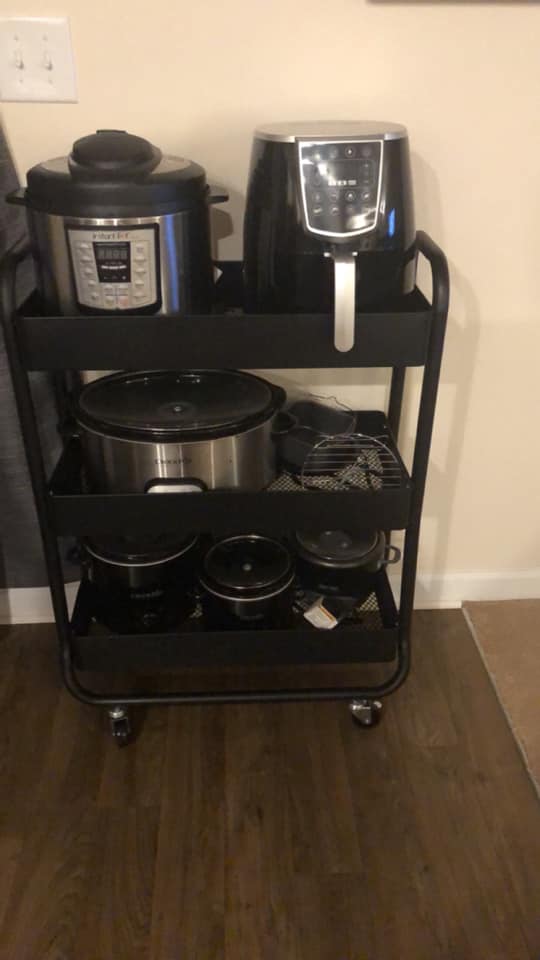 For just $10 more, you can upgrade your Target utility cart to a bigger size. The wider shelves are also good for longer appliances like a larger-format slow cooker, shown in both the above and below pictures.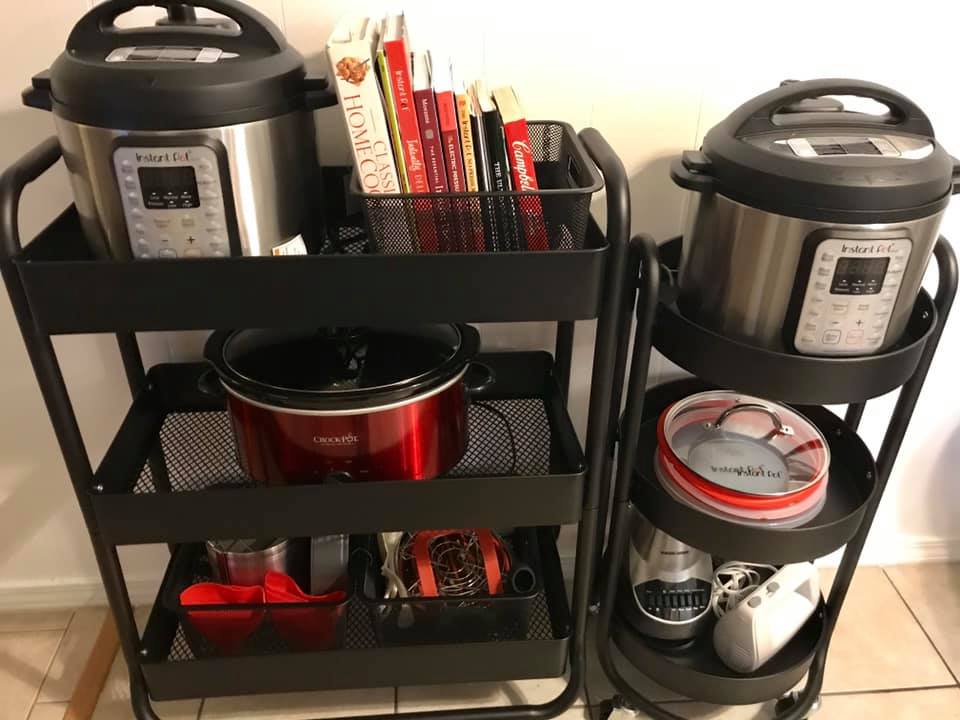 Or just get both carts, like this shopper did.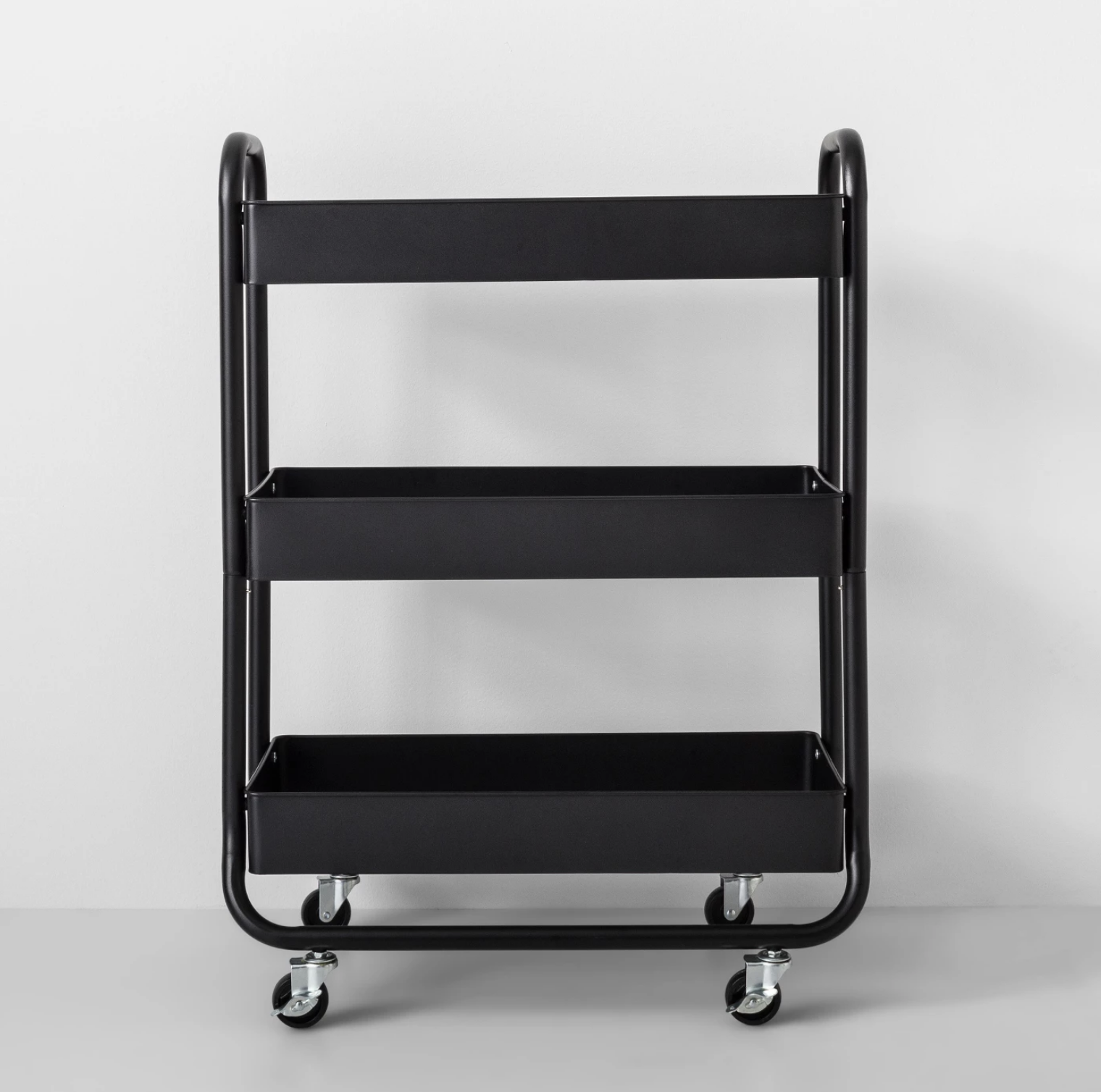 Made by Design Wide Metal Cart with Wheels, $34 (usually $40)
Source: Read Full Article