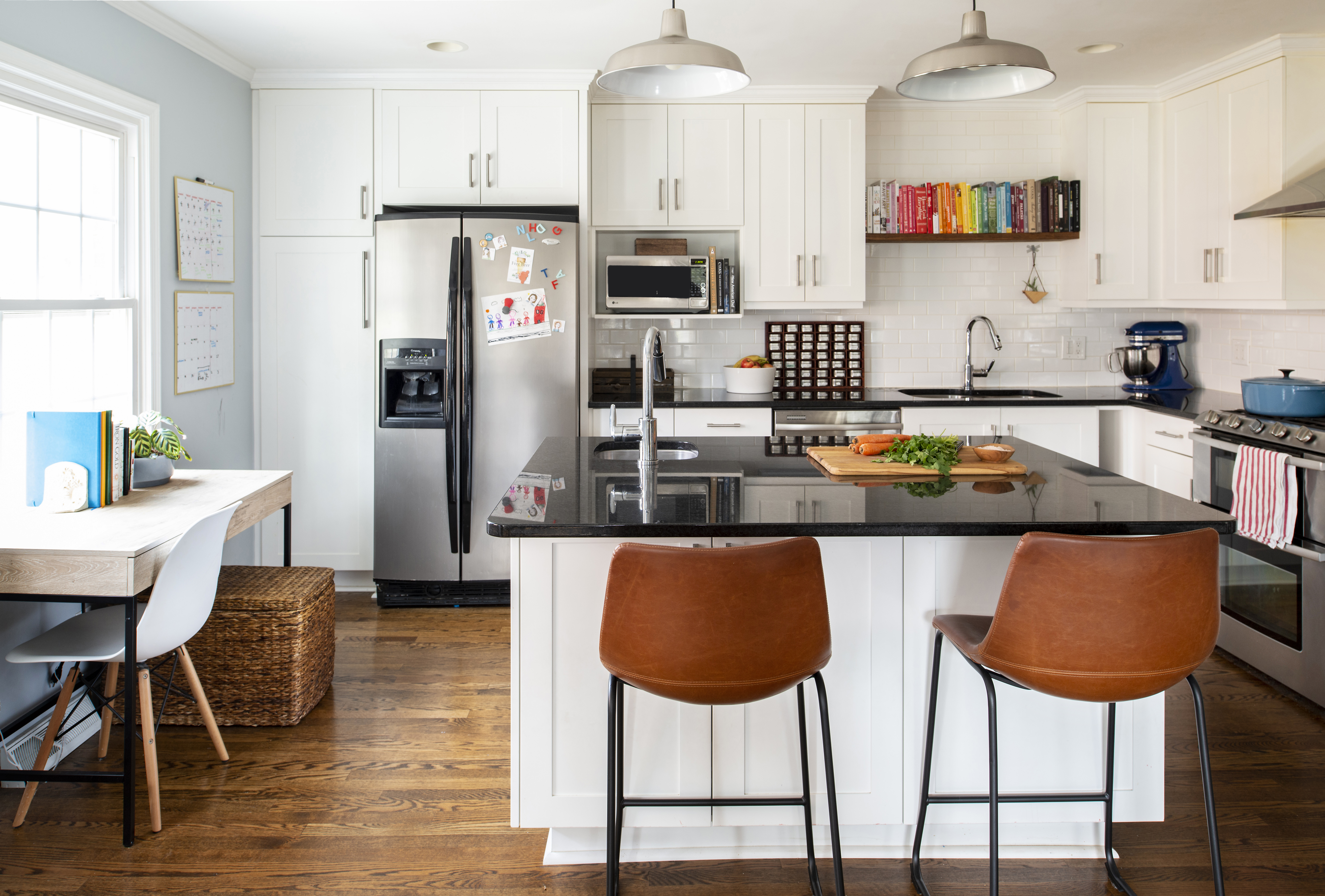 Note that we didn't use the word splurge in the title of this post. That's because no one ever WANTS to spend more money than they have to. While there are plenty of times that the budget pick for a tool will work just fine (looking at you, $1 peelers!), sometimes, it's a good idea to spend up to get a quality product that will last you a long, long time. These are the nine times that you should spend up when shopping for things in the kitchen.
1. Stainless Steel Cookware
Spend a little bit of money on some well-made stainless steel pieces and they'll last you a lifetime. We're extremely partial to All-Clad's d3 and d5 options. (Those numbers refer to the number of layers that make up each pot — the more layers, the more evenly the pot will heat up.) All-Clad is definitely a worthy splurge, but a splurge nonetheless. Luckily, you can find a way to "cheap out" on an otherwise splurgy item if you wait for a Factory Seconds Sale, which features huge discounts on slightly dinged or scratched pieces. So let's call this one a splurge AND a save. If there's no sale going on when you're looking to buy, Amazon or Williams Sonoma will be your best bet.
Buy: All-Clad D3 Stainless Steel 8- and 10-Inch Fry Pan Set, $150
2. Nonstick Skillets
A lot of splurge and saves lists on other sites will tell you to save on nonstick skillets because they all lose their nonstick-y-ness eventually so you won't want throw out a ton of money when it's time to replace it. We get the logic, but that is such a wasteful mentality! If your nonstick skillet is losing its nonstick qualities after a few cooking sessions, you're buying the wrong skillet.
Why not work a little harder to find the best nonstick option that'll last a good long time? That's what we did! So we suggest spending a little more money on something that WON'T lose its nonstick qualities. We swear by this one and have at least six good reasons why we love it — beyond the fact that it stays nonstick. Here, we're suggesting the largest size (to handle all your nonstick needs), but there are small sizes to consider, too.
Buy: Anolon Authority Hard-Anodized Nonstick 12.5-Inch Skillet, $80
3. Chef's Knives
You really only need three knives in a well-stocked kitchen: a chef's knife, a bread knife, and a paring knife. The paring knife is something you can 100 percent cheap out on; get one that's $10 or even cheaper. (See: The $10 Kitchen Tool Alex Guarnaschelli Can't Live Without.) But your chef's knife? That should be sharp, high-quality, durable, etc! It's the one tool you're likely using every single day, and it needs to be able to perform.
While our Kitchn Best List for chef's knives included some budget options, we really consider this Wüsthof knife to be the best starting point.
Buy: Wüsthof Classic 8-Inch Chef's Knife, $130
4. Baking Sheets
Again, similar lists are going to tell you that baking sheets are always going to warp and discolor, so you should buy cheap ones. Clearly, those sites haven't met our favorite baking sheets! These cost at least $10 more than other sets, but Faith Durand, our editor-in-chief, has had her set for years and years and they have yet to warp or discolor in the slightest.
Buy: Vollrath's Wear-Ever Half-Size Sheet Pans, $27 for two.
5. Travel Mugs
If you bring hot coffee or tea with you on your commute every day, it is NOT worth messing with inferior travel mugs. They leak! They don't keep your brew hot! They're hard to clean! Get one that's reliable and, not only will your mornings be easier, but you'll also be more likely to resist the expensive Starbucks stop.
Buy: Zojirushi Stainless Mug, $27
6. Meat Thermometers
Even professional chefs use meat thermometers, which means you should too. And, when you have some expensive steaks on the line, it's best not to rely on a junky $5 thermometer! Treat yourself to this top-of-the line gadget, which won the highest spot in our Kitchn Best List of thermometers.
Buy: ThermoPop, $34 at ThermoWorks
7. Stand Mixers
There are plenty of good stand mixers that aren't KitchenAids for less than $100. But if you're a frequent baker (or want to be!) you really should go with the KitchenAid. The motor is powerful (even in the smaller models) and the attachments alone are pretty clutch. Get the Artisan Series, which is a little less expensive than other models from KitchenAid.
Buy: KitchenAid 5-Quart Artisan Stand Mixer, from $280
8. Multicookers
It seems like there's a new Instant Pot competitor every single day. While some of them work just fine (and they'll save you $30!), it's just not worth buying an imitator. Why? Because so many recipes are written specifically for the Instant Pot and you could find it too complicated (read: annoying) to figure out the recipe for your device. Instant Pot models tend to go on sale fairly regularly, though, so you can always hold off for the best bargain.
Buy: 6-Quart Instant Pot Duo, $100
9. Kitchen Trash Bags
It may seem silly to spend real money on something that you're buying solely for the purpose of throwing away, but if you've ever had a bag break on its way out of the house, you understand the need. Don't fall to the temptation of super-cheap bags that will rip and frustrate you.
Buy: Glad Tall Drawstring Trash Bags, $14 for 90
Source: Read Full Article