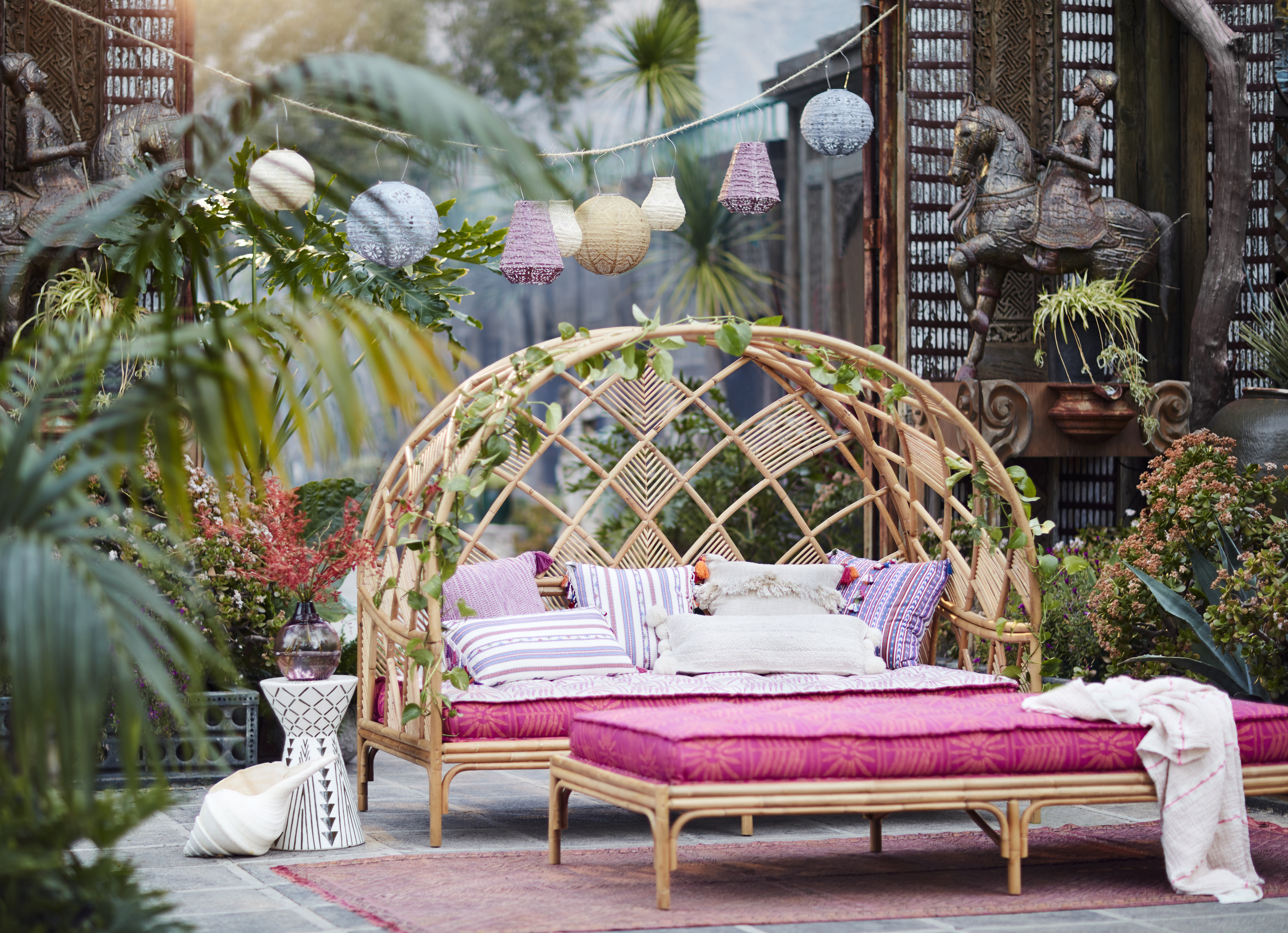 Do you feel like your true calling is to wear a caftan and sip cocktails all summer long? Is your dream job driving around southern California or Palm Beach in a convertible, while wearing giant vintage sunglasses? If so, you probably already know to shop Anthropologie to stock your space and closet. But even if you're familiar with their boho-chic vibes, we expect you'll still be wowed by their summer home collection. Officially launched late last week, it ranges from a fabulous (if pricey) elephant bar cart all the way to more friendly-priced goods like coasters that don't require a pool to make you feel poolside.
Here are some of our favorite new arrivals for your consideration.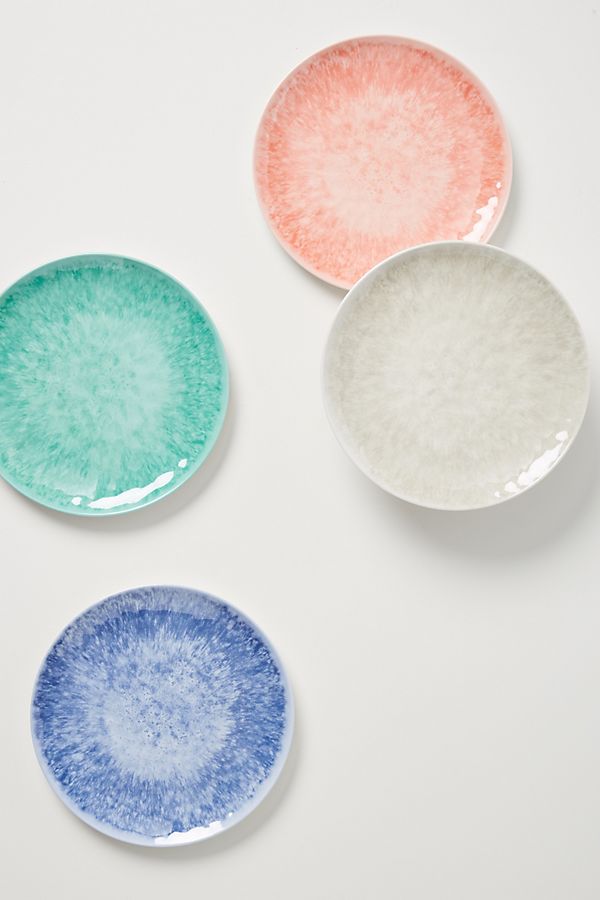 Lehua Melamine Dessert Plates, Set of 4, $32
Melamine has really come up in the world, and there's no better time to grab some than the beginning of outdoor dining season. Just get used to your guests gasping in surprise when they pick these up expecting handmade glazed ceramics and get something much more lightweight. It's also worth checking out Anthro's full melamine offerings.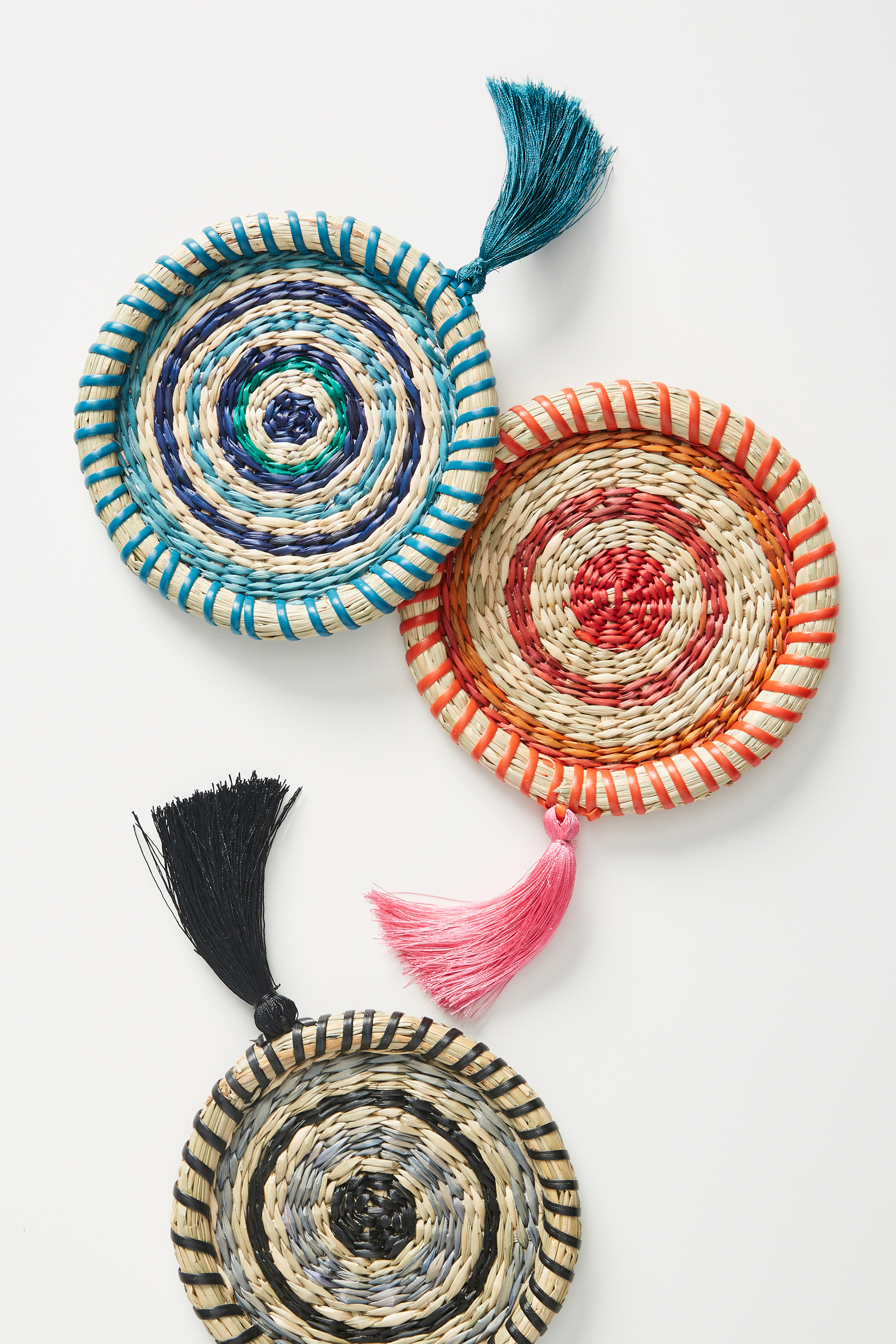 Rosa Woven Coasters, Set of 4, $32
The aforementioned coasters, these bring real tropical flair even if your only outdoor space is a tiny porch – or watching Summer House in front of your TV. They come in three motifs, although if you're often hosting we totally support picking up two (or three!) to mix and match colors.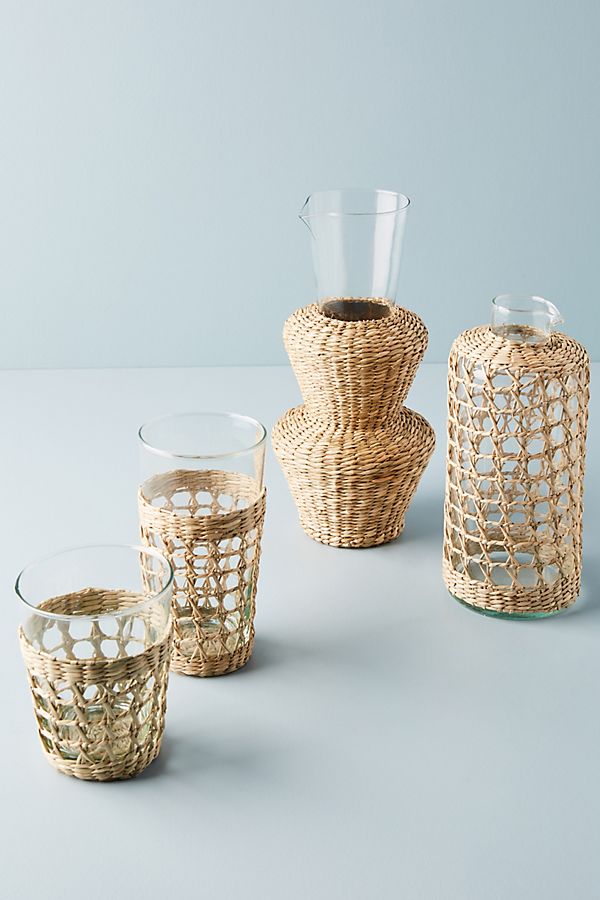 Seagrass-Wrapped Tiered Carafe, $38
There are a few seagrass-wrapped cups and carafes to explore, but because of their thrifted vibes you can just get one or two pieces or sets. The highball glass set is particularly suited for fruity summer drinks (with or without rum), but the tiered carafe is also great for its ability to double as a vase. (Because it's hand-wash only, you'll just want a good bottle brush for when it's time to switch duties.)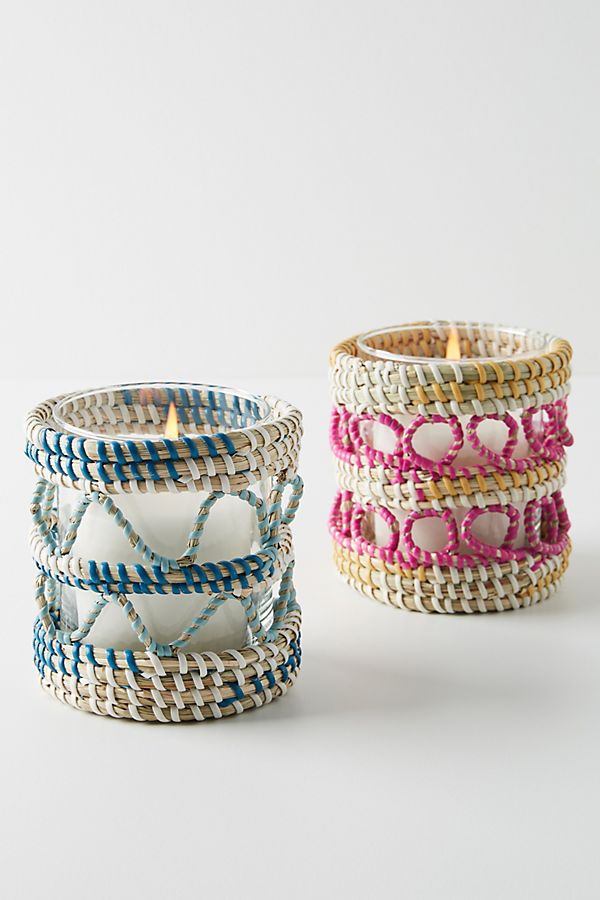 Amalia Lantern, $22
Great for your favorite scent, citronella candles, or just a long-lasting scentless votive that will nevertheless light up your dinner party, you can repurpose these as pencil holders or catch-alls with the empty candle glass once summer is gone. (Perish the thought!)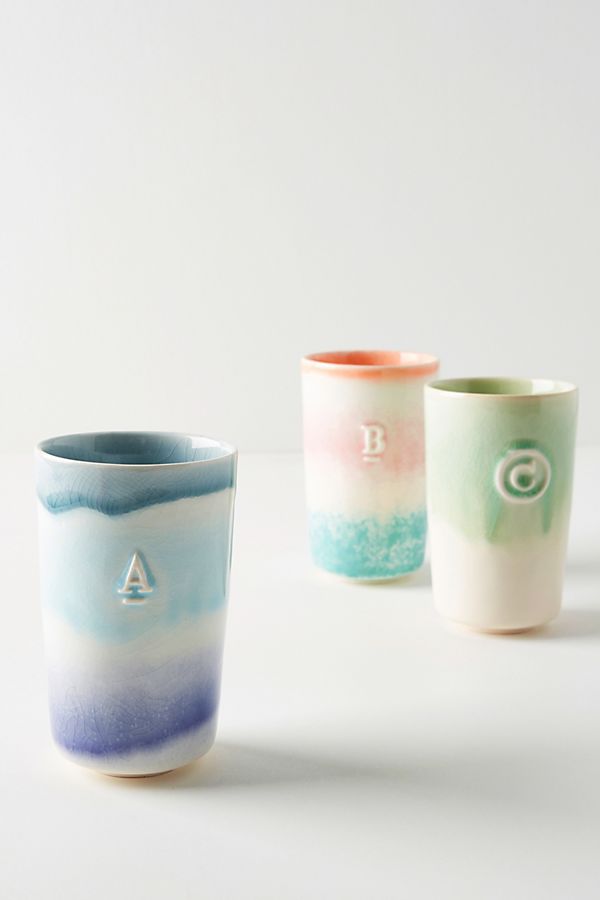 Wanda Monogram Tumbler, $14
Monogrammed mugs, meet monogrammed tumblers. We can totally picture sipping iced coffee from this, or using it for green smoothies. The varying washes of pastel glazes further personalizes it for your (and only your) sipping pleasure.
Source: Read Full Article