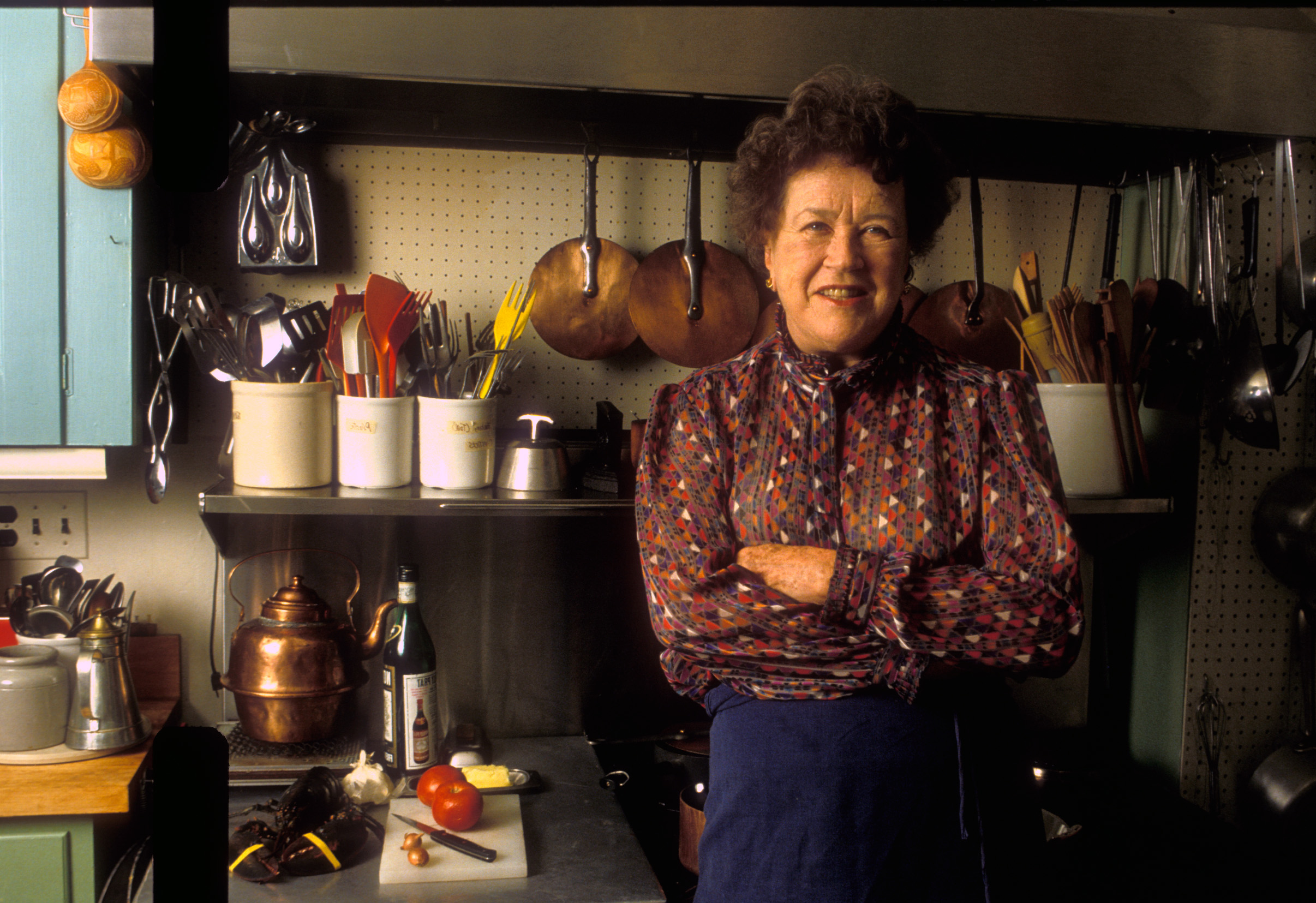 Julia Child was the original television cooking teacher — the one who taught us what it meant to stand and stir, the one who demonstrated that cookbooks could come to life on the screen, and the one who inspired us to invest our TV time in timbales and tarts. And now, thanks to a new Amazon and PBS arrangement, you can binge watch all 10 full seasons, spanning from 1963 to 1973 of her show, The French Chef with Julia Child.
Is there a catch? Yes, of course there is. The show is streaming via a new program called PBS Living, that's a sort of add-on subscription to Amazon Prime Video. To get the PBS living content (which, beyond Julia, also includes cooking shows like Simply Ming, A Chef's Life, No Passports Required with Marcus Samuelsson, and Christopher Kimball's Milk Street), you have to pay $2.99 each month. But, to start with, anyway, you can get a free seven-day trial.
Julia's ground-breaking show is something that changed how America eats, but hadn't necessarily been easily accessed by the newest generation of food lovers. Sure, her voice and some of the iconic episodes might be familiar through Julie & Julia and modern food TV lore, but this is a chance to see the original material. In fact, right here on this very site, we've written that "The first episode of The French Chef is 30 minutes of soothing perfection." Her introductory lesson on boeuf bourguignon is the obvious place to start, but if you're trying to cram the entire series into your free trial week, a few other not-to-miss moments include when she drops a large potato pancake in "The Potato Show" (Season one, episode 22), "To Roast A Chicken" (Season seven, episode 14) when she explains all the different types of chicken, and "To Roast a Turkey" (Season nine, episode three) because she manages to do so elegantly what so many fail at each Thanksgiving. Another good way to choose episodes is to watch when she's making something you have the ingredients on hand to make, because these things leave you with a craving.
Read more: The Best Episode of The French Chef Teaches You Everything
And honestly, by the time you get this far, you're probably already sucked in for life and will be throwing your hard-earned cash at Amazon to get at the entire decade.
Source: Read Full Article