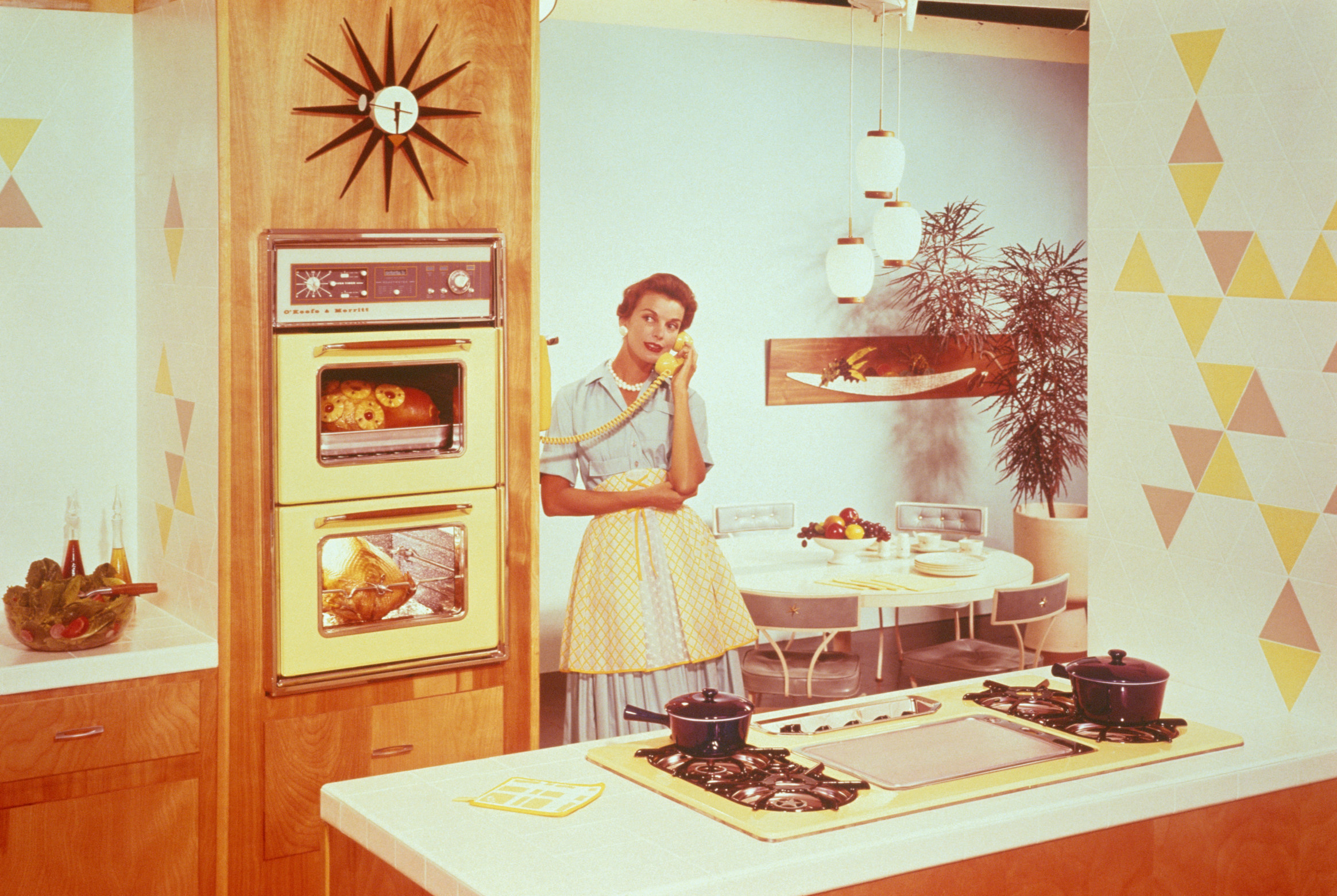 If you watch Antiques Roadshow, you know the most unassuming things can be worth tons of money. Recently, the highest valuation ever for an antique brought in was a set of teacups from China, carried unceremoniously in Tupperware containers. While the man who owns them was in line, he said that the person who took his ticket looked at the containers and said, "Don't think Tupperware is bringing much these days."
Welp, that ticket-taker should probably watch Antiques Roadshow a little more closely — there's new evidence that vintage Tupperware is actually going for quite a bit more money than you or the relative you inherited it from bought it for.
Today Food reports that vintage Tupperware is going for much more than you might think it's worth. Today Food interviewed Stacy Verdick Case, the owner of Peony Lane Designs in Minnesota, who in addition to selling other antiques like china and furniture, sells vintage Tupperware in-store, as well as online through Etsy. She told them that most of her Tupperware items sell for between $4 to $20 apiece. In my own independent search for Tupperware pieces, I found some sets selling for as much as $100 or more.
Several online retailers like eBay and Etsy have hundreds listings of the Mad Men-esque food pieces, and smaller outlets tend to sell them as well, like Peony Lane Designs. While Tupperware is not worth as much as, say, a rhino horn teacup from the year 1700, the original price for many Tupperware pieces when they were sold was a spartan $2. That is a 1000% increase in its value, which might be better than some stock options you have right now in this economy.
Why Is Vintage Tupperware So Popular?
As to why vintage Tupperware is selling for so much, considering Tupperware is still around and that the company still makes new versions of their old designs sold in their Classics section, Case told Today Food that it's a mix of nostalgia and its durability. I mean, some of these pieces are 70 years old and still look fairly new. (Have you tried to use a spaghetti-sauce stained off-brand food storage container after a year? It's not pretty.)
There's also the fact that Tupperware containers were designed in an era where everyday product design was, in my opinion, wel l… good. One glance at this child's dinnerware set, this lot of pitchers and cups, or this striped orange picnic set (that I am really considering buying even though I don't really have a place to picnic) and you'll notice it looks more trendy than most similar stuff sold today.
Also, millennials typically live in smaller homes than their baby boomer parents and therefore desire products that don't take up too much space — and Tupperware is known for their space-saving designs. "The midcentury colors are lovely, and they … make sense [economically and environmentally] for the millennial generation. And since Tupperware was made to nest and store in tight spaces, they make sense in the tiny home generation," Case said.
Source: Read Full Article