At this point you can drink a new pumpkin-flavored coffee every day of October and never get bored or even have to repeat a drink. Whether you want a boost of caffeine (Pumpkin Cream Cold Brew), hot and cozy drinks (your classic PSL), or something simple (Pumpkin Iced Coffee), there's a drink out there for you. But just in case you need a little off-menu inspiration, try this Jack-O-Lantern Frappuccino on for size.
This Starbucks Secret Menu item is just the latest in the very many seasonal drinks dreamt up by TotallyTheBomb.com. It's perfect for those of us who hit up Starbucks not only for a quick energy boost but also to sometimes get a drink that is basically liquid dessert. In fact, TTB.com described the drink as tasting exactly like a Little Debbie Pumpkin Delight, a treat that I love so much I am pretty sure my body is made up of at least 50 percent this cookie.
The Jack-O-Lantern Frappuccino 🎃 #starbucks #starbucksdrinks #starbuckssecretmenu #starbucksrecipe #starbucksbaristarecipes
Ordering off the Secret Menu can be a daunting task for those who aren't used to or just don't like asking for anything special (because yes, you will have to order this by recipe and not by name!), but luckily this one only takes three simple steps to make. You'll have to go to TTB.com to get the full recipe, but given its name, it probably doesn't surprise you that it starts with a Grande Pumpkin Spice Frappuccino. A perfect pick-me-up after a long day at the pumpkin patch.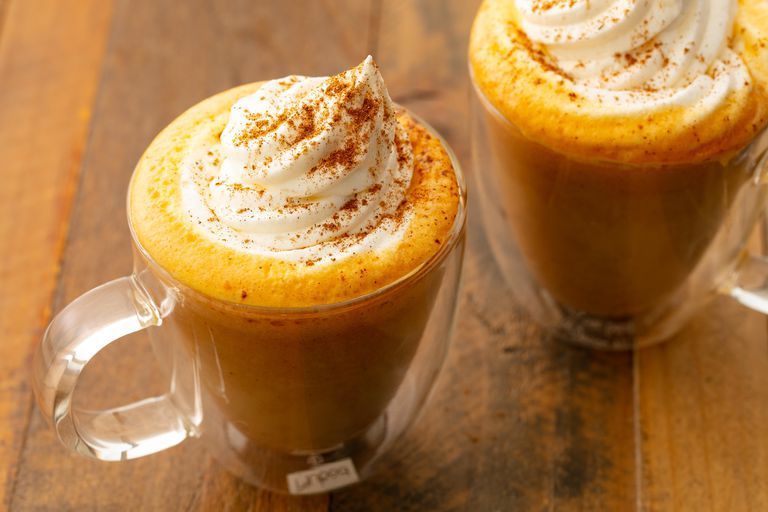 Source: Read Full Article