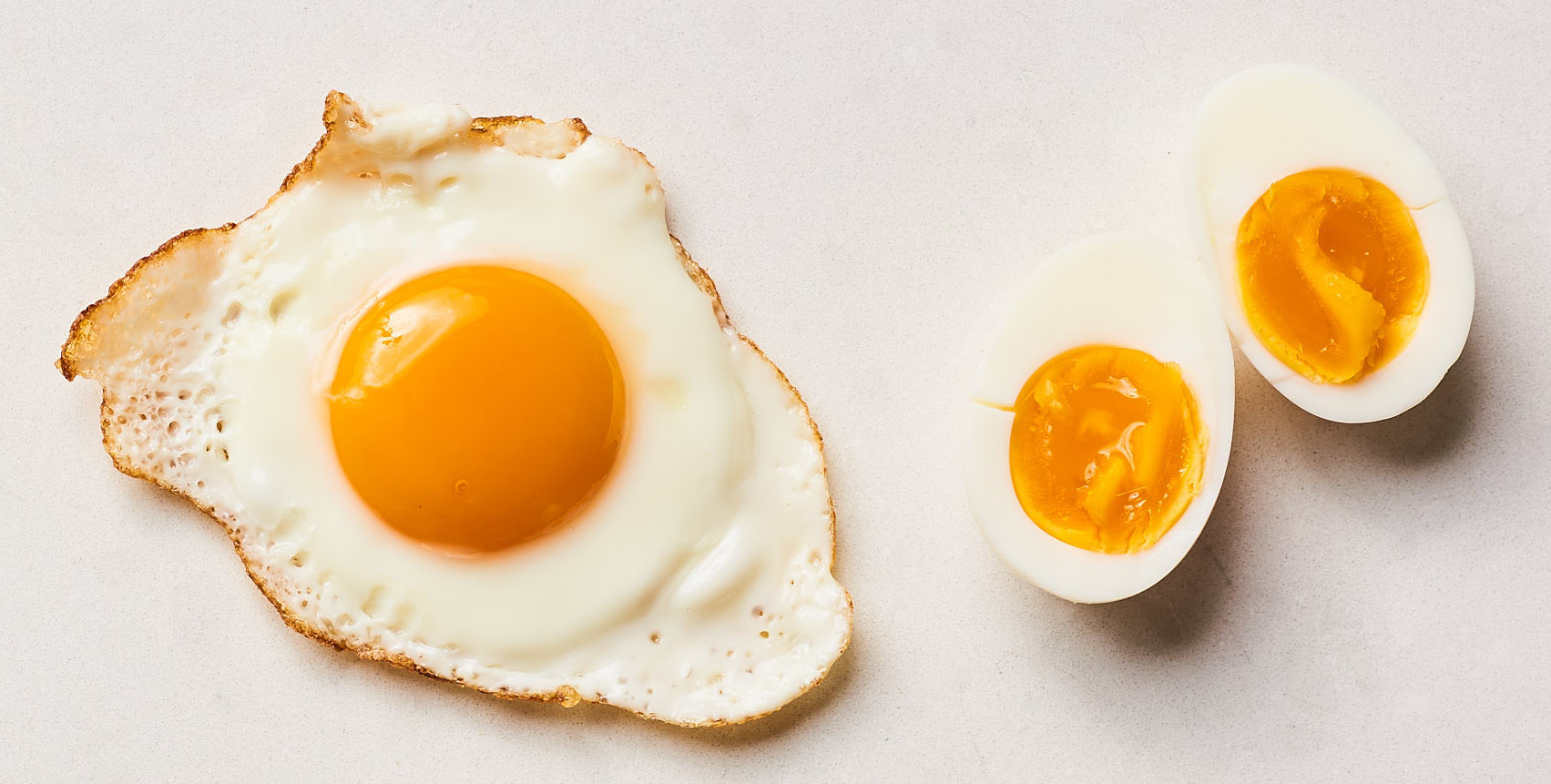 The great breakfast debate has been raging for years: Are eggs, a nationwide breakfast staple, actually healthy? Eggs are protein-packed, but also high in cholesterol. And because many people eat them every morning for breakfast, it's important to understand if eggs are helping or harming our health.
In 2016, it seemed as though the debate had finally been settled: The suggested limit on dietary cholesterol in the U.S. Dietary Guidelines was dropped, which seemed to suggest that people could keep eating eggs without worrying too much about developing a heart condition.
But as NPR reports, a wrinkle in our understanding of the health benefits of eggs has developed: A new study published in JAMA last week found that the risks of consuming too much cholesterol can actually be life-threatening: One of the study's authors, Norrina Allen, told NPR that "if you consumed two eggs per day, there was a 27 percent increased risk of developing heart disease."
That's not exactly good news for the people who thought they had the go-ahead to enjoy eggs every day of the week. There are a couple things to note, however: Most studies have ultimately concluded that there probably isn't a direct link between dietary cholesterol (the kind that you get from eggs) and cholesterol that clogs your arteries, ultimately leading to heart disease. Allen still speaks with caution though, telling NPR that "we don't know as much as we'd like to about how the cholesterol you consume in your diet is translated into the blood."
Yet, in recent years researchers and medical professionals have pretty much overruled the assumption that eating one egg everyday is bad for you. In 2017, Harvard Medical School officially put a stop to the myth that you should avoid eggs for breakfast, but did suggest that if you have diabetes or are already at high risk for heart disease you should only eat about three eggs per week, total. The American Heart Association agrees that one egg per day is part of a healthy diet.
Here's the bottom line: You do not need toss your carton of eggs in the trash. It's still perfectly safe to include eggs in your breakfast routine. Like many other foods, eggs are fine, even healthy (remember: protein!), as long as you eat them in moderation.
Source: Read Full Article