Update, September 30, 2020 10:56 a.m.: Hello! If your fall plans include less apple picking and pumpkin carving and more sitting on the couch eating sweets, this announcement is tailor-made for you. Sam's Club's truly MASSIVE pumpkin spice cheesecake is back again!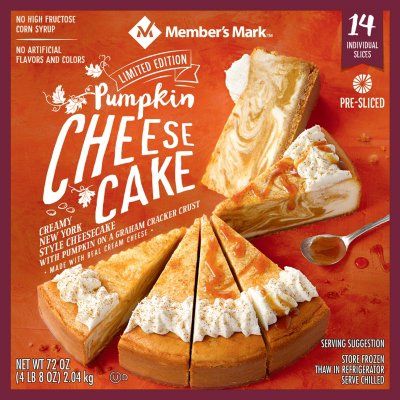 Member's Mark Pumpkin Spice Cheesecake
This glorious Member's Mark Pumpkin Spice Cheesecake has already been spotted back in clubs and is ready for your to dig in with a spoon…or several forks. You'll spend about $18, but you'll achieve true bliss. Worth it.
Update: October 16, 2019, 1:55 p.m.
After much, much waiting, this very delicious, very thicc pumpkin cheesecake is back at Sam's Club.
Thankfully, most things have stayed the same about the very beloved Member's Mark Pumpkin Spice Cheesecake. It's still $17.98, it's still 72 ounces, it's still made up of 14 pre-cut slices, and it's still available at Sam's Club. Yes, some things change, but some things (like cheesecake 🙏) stay exactly the same.
Original: September 13, 2018, 4:09 p.m.
Remember last year when Sam's Club just about broke the internet with its 4-pound pumpkin cheesecake monstrosity? Excellent news, friends. Said beautiful, massive, pumpkin-as-hell monstrosity is BACK.
Before you ask, yes. The thing is exactly the same size. That size is 72 ounces (or 14 pre-cut slices). This year, the cheesecake is $17.98, which is a pretty excellent deal, considering it is more than double the size of any other cheesecake in existence and also can stay frozen for one calendar year.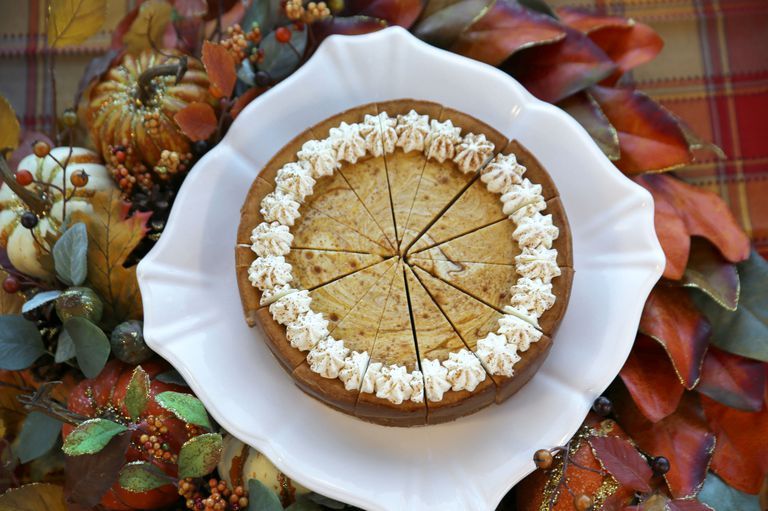 Other necessary pumpkin cheesecake-related things to know? This bad boy consists of real cream cheese and a whole bunch of pumpkin and spices. There are, of course, no artificial colors and flavors either.
If you're over regular, old, mega-cheesecake, Sam's Club is also introducing a new and exclusive fall dessert through November 2: the Pumpkin Spice Latte Pie.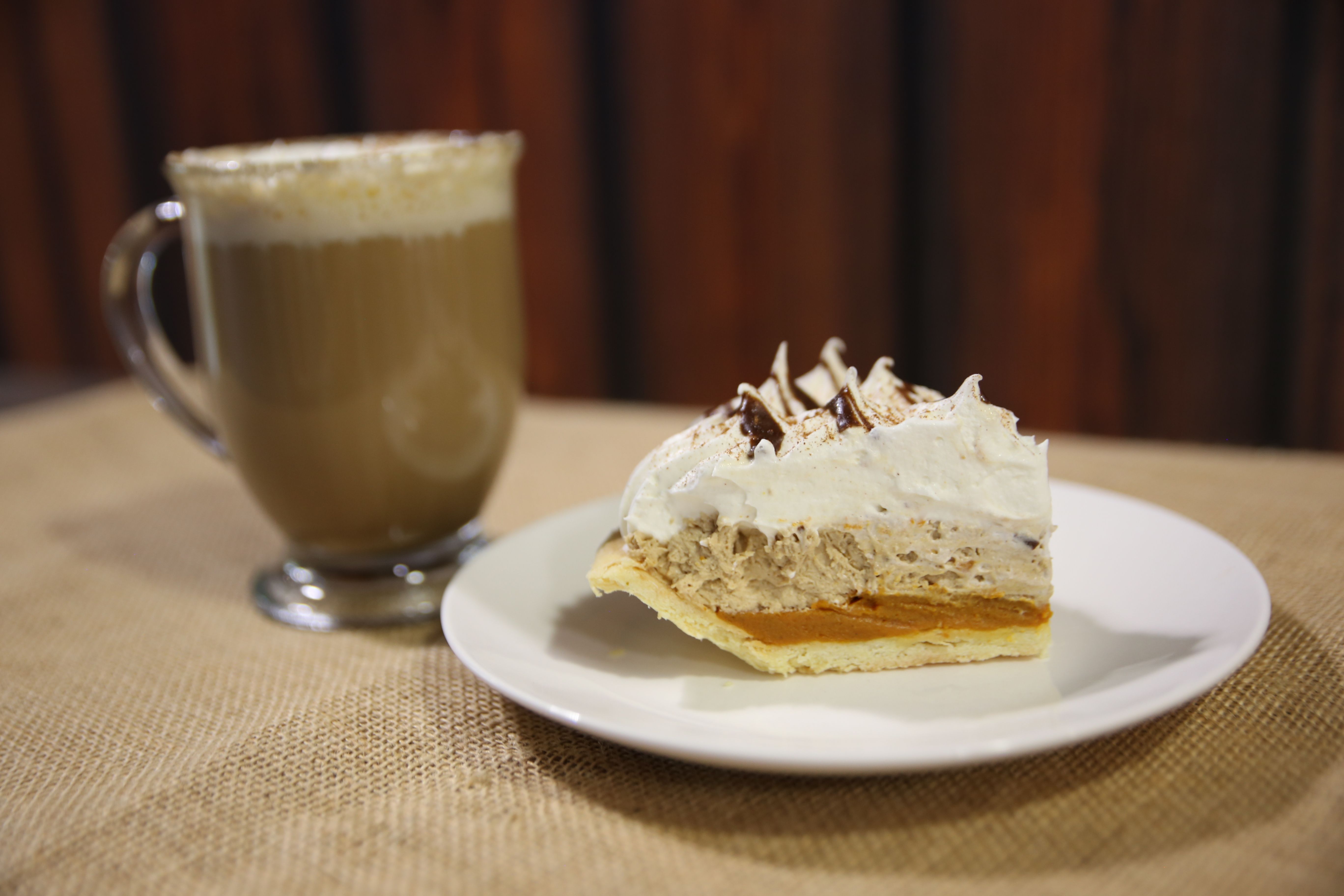 While this pie is more in line size-wise with what you'd think a pie would be (it comes in around 24 ounces), it's also super cheap— $7.98 for six slices! Per Sam's Club, this new pie is a "pastry crust filled with layers of rich pumpkin and frothy espresso Bavarian cream topped with whipped topping, espresso drizzle and pumpkin spices: nutmeg, cinnamon and ginger."
Basically, all is well in the world.
Source: Read Full Article