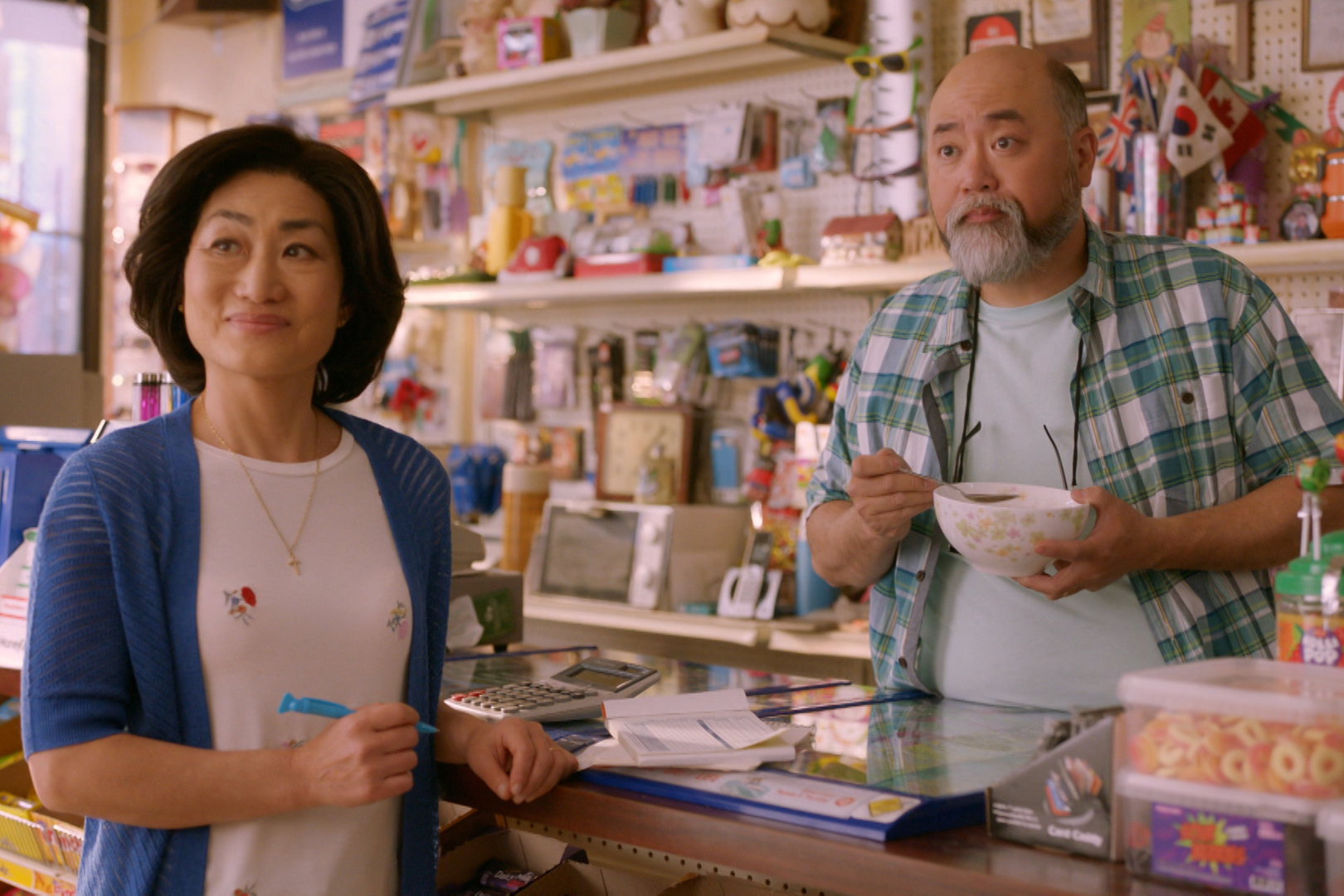 If you're looking for a show that is warm, fuzzy, hilarious, and vaguely food-related, you've got to start watching the Canadian import Kim's Convenience. I first found the show when flipping channels while on vacation in Canada, and immediately fell in love with the grumpy but soft-hearted Appa and his family. A while after that, when it came to Netflix, I fell in love again (though I'll admit I was a few episodes in before I realized I'd seen the show before, oops). And starting today, Netflix will be streaming the show's third season.
The show is a pretty classic sitcom, based around the Kim family — Appa (the father) mostly works in their convenience store, while the mother runs the family — meaning the two adult children, as they make their way through life in Toronto. If you've ever shopped in a convenience store, you'll recognize the diverse collection of characters that come in and out of the store — and for immigrant families, the show touches an even deeper note, showing the challenges of the Kims struggling to run their business in a new country while remaining connected with their second-generation children.
For food lovers, the show doesn't stick to the Cheetos and soda that sell at the store. There's yukbap (rice with nuts and fruit), galbijjim (short ribs), mandu (dumplings), and bibimbap (mixed rice). There are tantalizing church potlucks and family meals. The food isn't the center of the show, but there's plenty to keep you drooling while you watch.
The first two seasons have been on Netflix for a while, but the show's popularity is just catching on. When the April schedule was originally released, the third season wasn't on it, but apparently Netflix realized that fans needed more of the hapless Appa, his estranged son Jung, the art-school student Janet, and busybody Umma — plus the wild world of their convenience store customers.
Source: Read Full Article