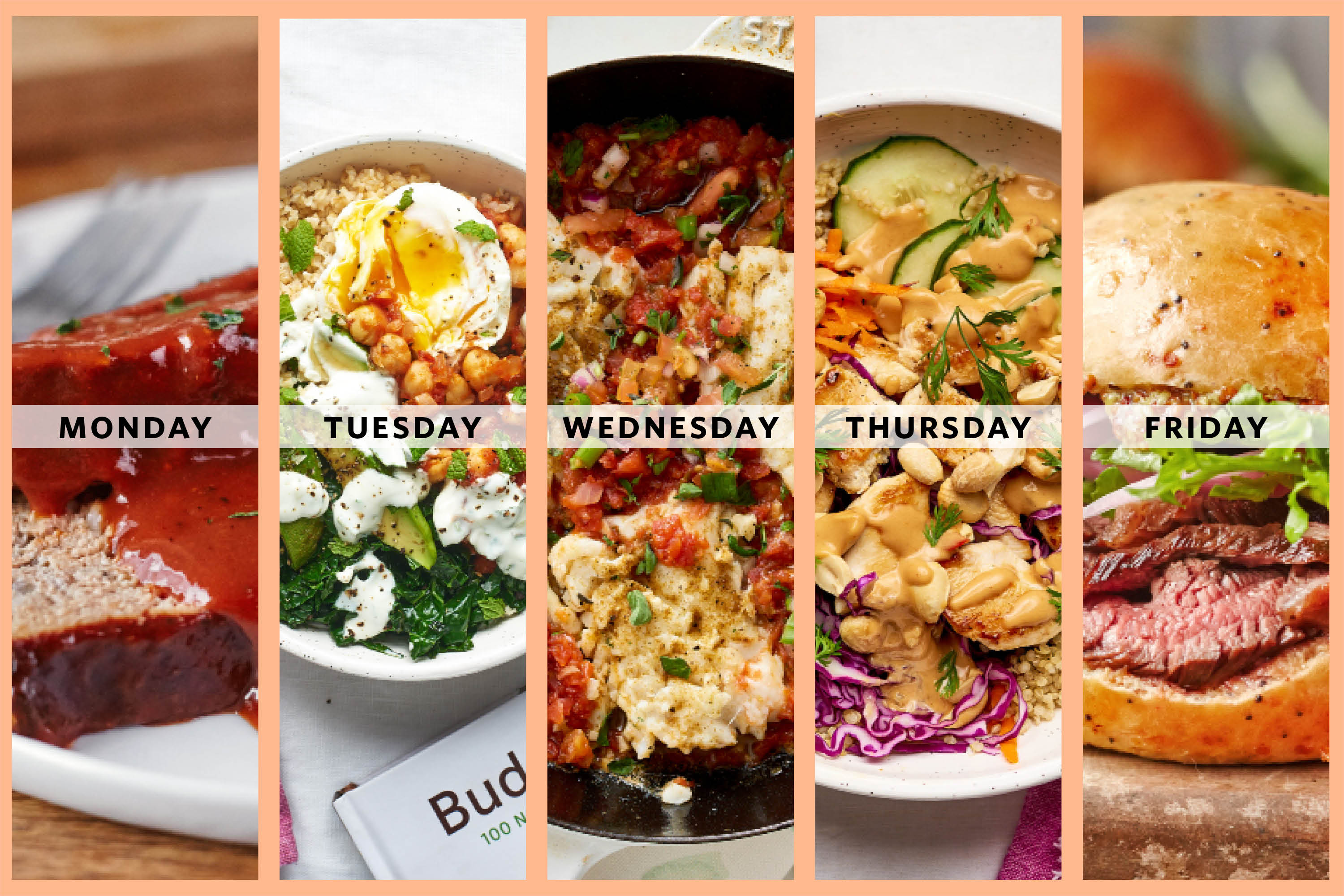 Welcome to Next Week's Meal Plan! In the coming weeks, I'll be sharing how I'm planning and cooking for my growing New York-based family of two — soon to be three! — for the week ahead.
Then I'll turn it around on you, the readers, and ask: What type of meal plans would you like to see? Maybe you're looking for a week of budget dinners for a family of four? Or fast 20-minute dinners that you and your roommate can tag-team? Or easy vegan dinners that you can prep solo? If you need dinner inspiration or solutions, I want to help you find them! Tell me what kinds of meal plans you want to see in the comments below.
5 High-Protein Dinners for the Week Ahead
After a few nights of waking up hungry and paddling to the kitchen for a 3 a.m. bowl of cereal (hello, pregnancy!), and an extra-hungry husband who's currently training for an Ironman triathlon, I knew it was time to put some extra focus on dinners guaranteed to fill us up. In addition to picking well-rounded meals, I wanted a selection of dinners (including a meat-free option) packed with plenty of protein.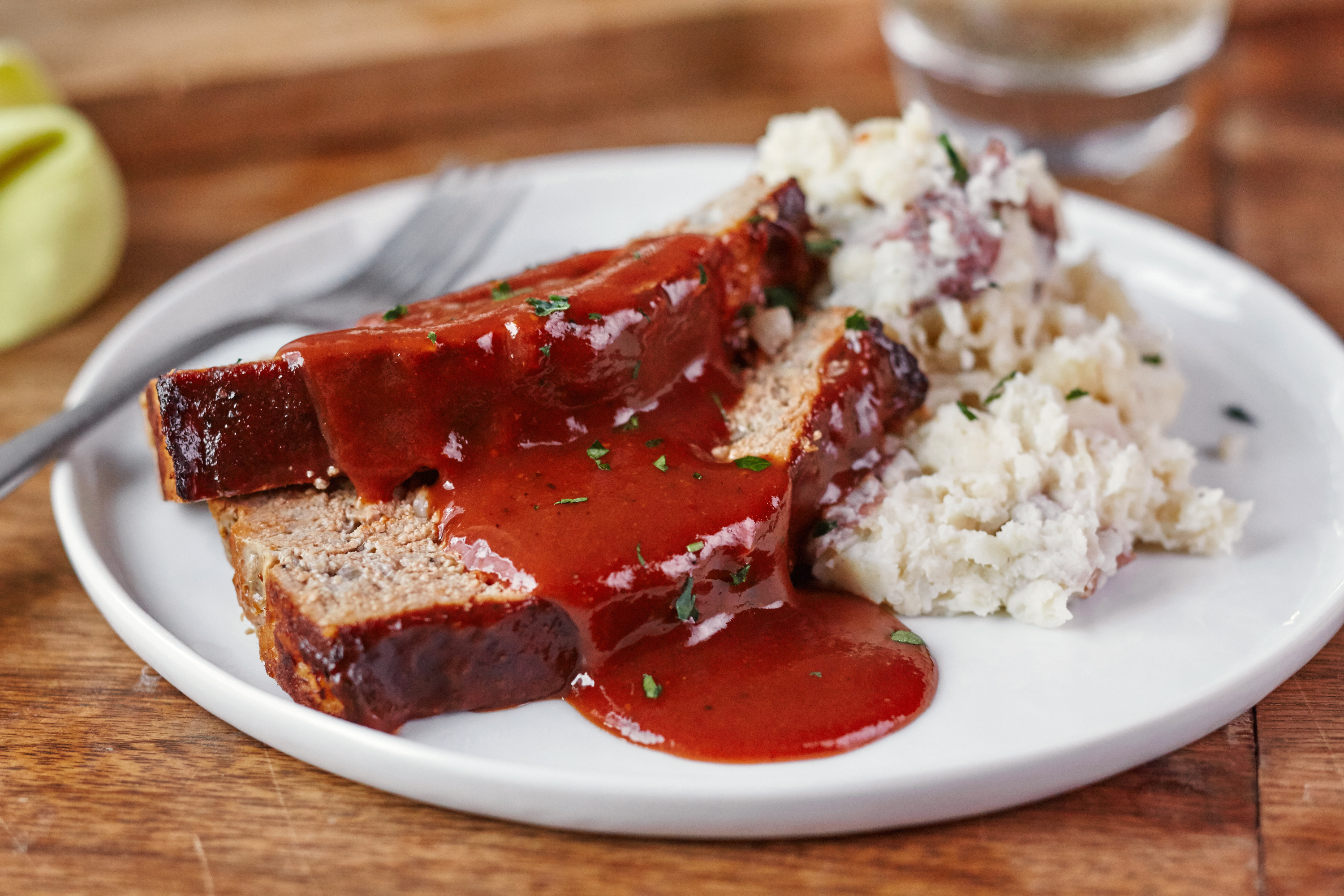 Monday: Barbecue Turkey Meatloaf
This is the recipe that sold me on turkey meatloaf. The cook time is a little longer that what I'd normally go for on a weeknight, but it's mostly hands-off, and I stick with bottled BBQ sauce to keep it simple. We'll partner it with a green salad and some roasted vegetables, then freeze the leftover meatloaf for another week.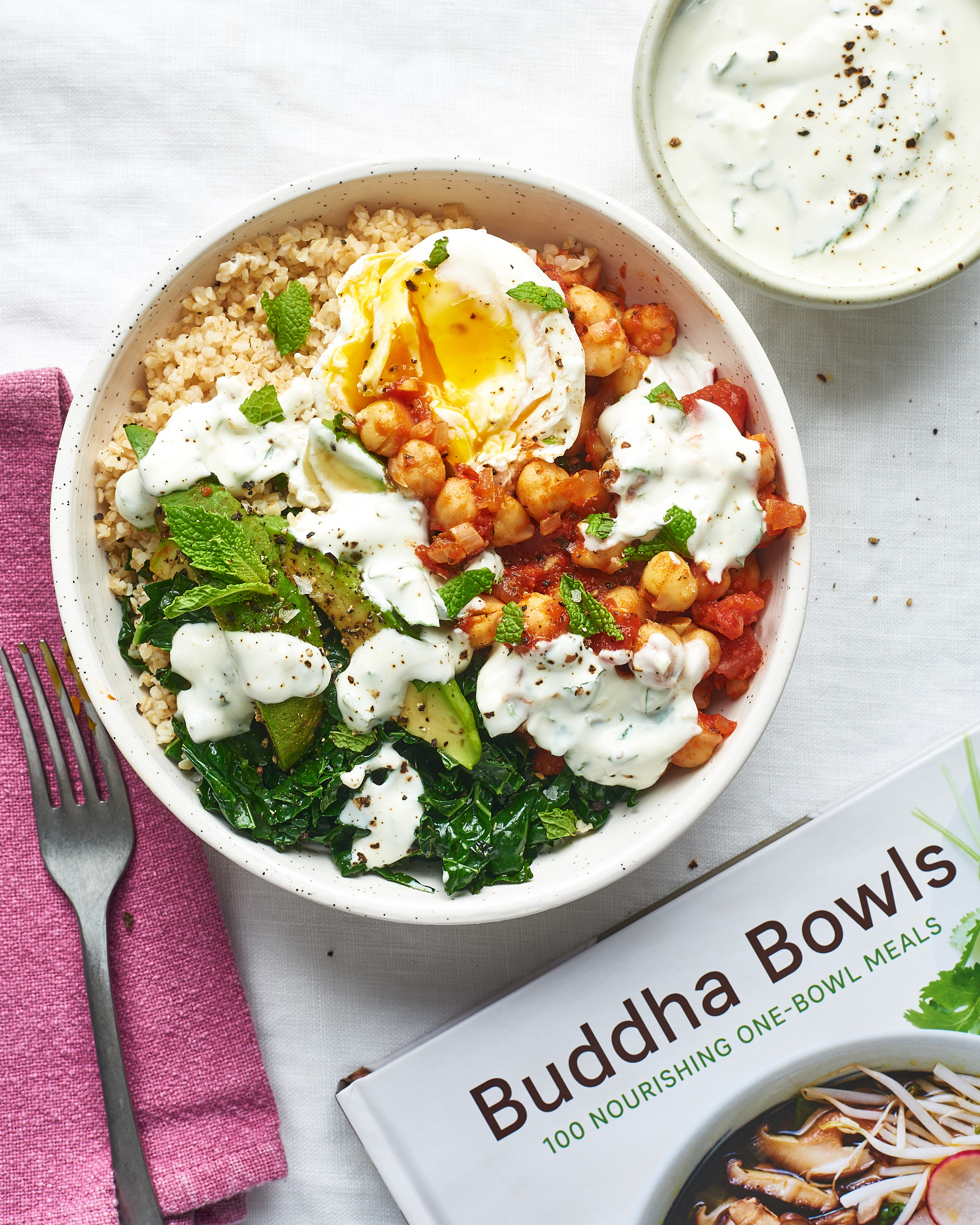 Tuesday: Moroccan-Spiced Chickpea Bowls
This is one of my favorite recipes from my cookbook. The combination of chickpeas, eggs, quinoa (which I'll use instead of bulgur, and make extra for Thursday's dinner), and a Greek yogurt sauce is guaranteed to fill us up. I get a head-start on dinner during Sunday meal prep by cooking the grains, chickpeas, and greens and stirring together the sauce. I'll reheat everything just before dinner, and swap fried eggs for poached.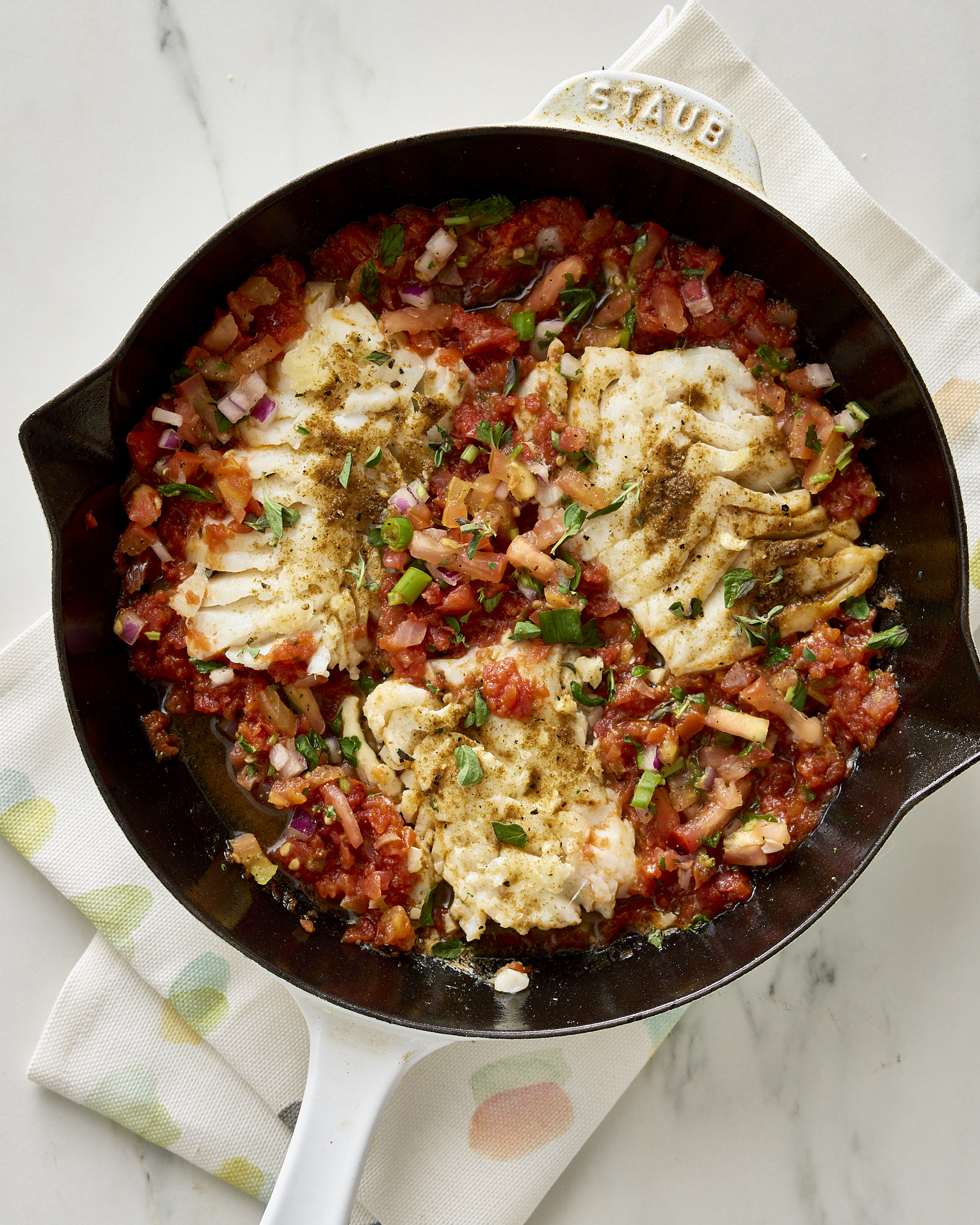 Wednesday: Salsa-Simmered Fish
This seafood skillet never ceases to amaze me with how quick and easy it is to pull together. I plan to cut the recipe in half (which is super easy!), and partner the saucy fish with cauliflower rice and a green salad.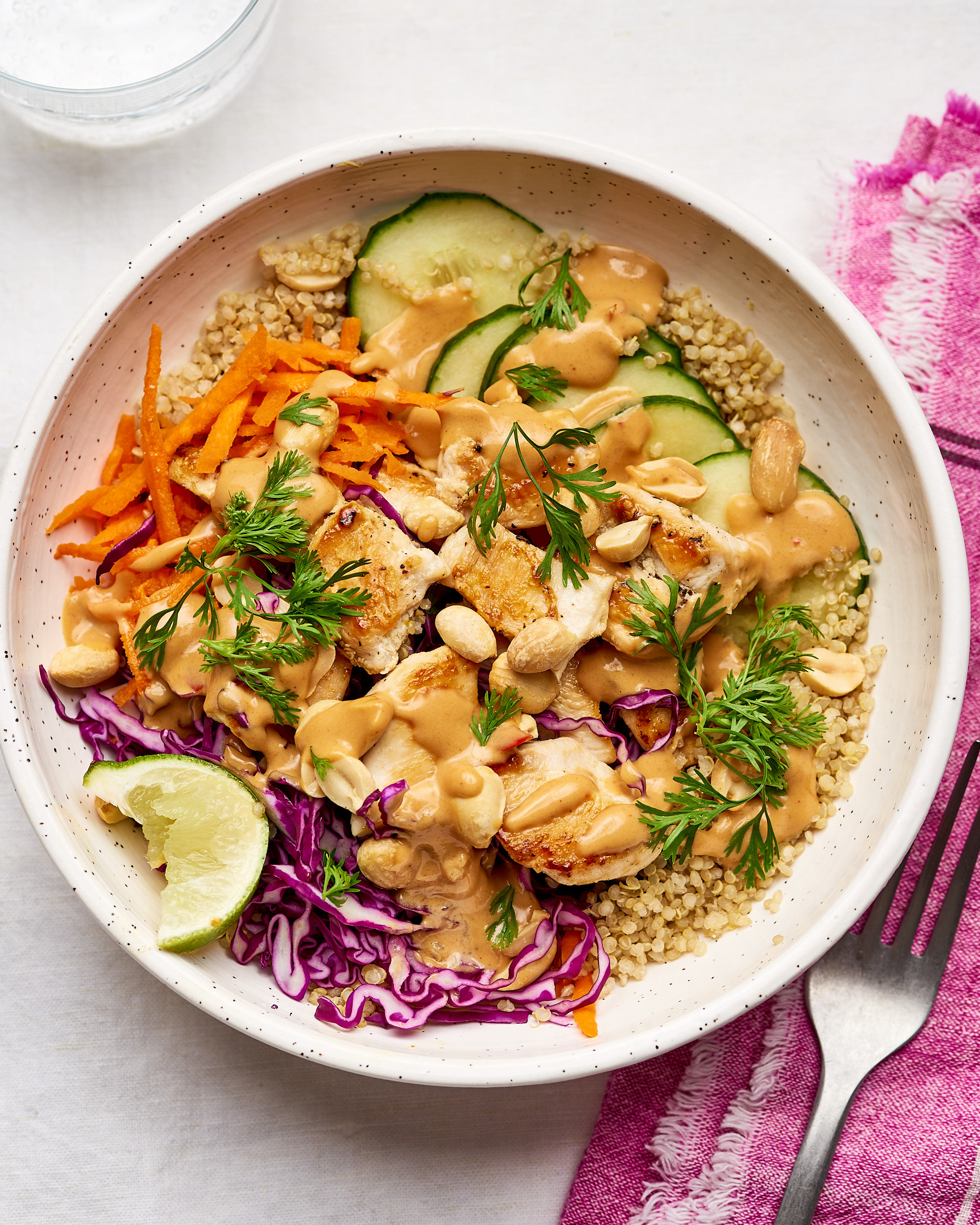 Thursday: Peanut Chicken Power Bowls
These bowls will start with the extra quinoa I cooked on Tuesday. I use pre-shredded cabbage and carrots to keep the prep to a minimum, and also plan to toss in some greens from the fridge that are on their last leg.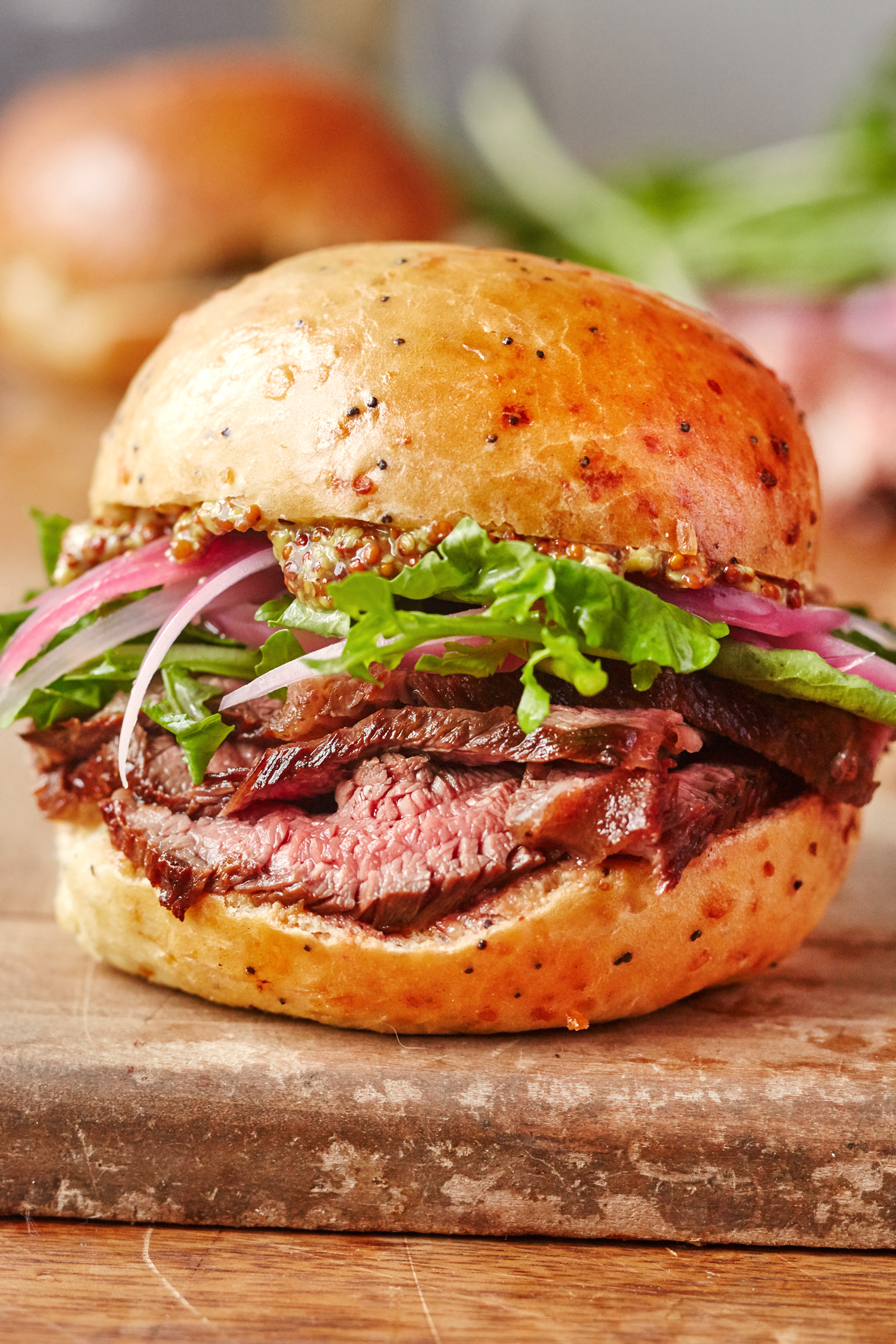 Friday: Sirloin Steak Sandwiches
These sandwiches are a go-to anytime we have leftover steak, but tonight I'm buying a piece of sirloin with these in mind. Since there's still some leftover shredded cabbage and carrots in the fridge, I'll pair the sandwiches with a quick slaw.
New to meal planning? Start here.
The Beginner's Guide to Meal Planning: What to Know, How to Succeed, and What to Skip
The Best Way to Use a Weekend for Meal Planning Success
Ask Yourself These 5 Questions Before You Start Meal Planning
5 Strategies for Picking Recipes for a Week of Meal Planning
About Next Week's Meal Plan
Meal planning isn't always easy — especially if you're just getting started. But I'm a firm believer that it's the secret to stress-free weeknight dinners. So whether you're just learning to meal plan or you're already a tried-and-true pro, I'm here to help you solve the question of what to cook for the week ahead. Every week, I'll be sharing a new meal plan — either how I'm feeding my own family, or a meal plan solution specifically customized for you.
Source: Read Full Article