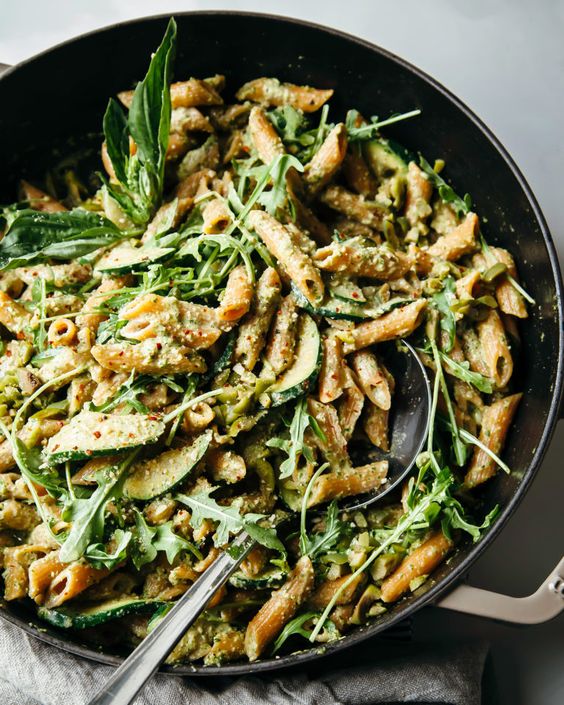 Kitchn's Delicious Links column highlights recipes we're excited about from the bloggers we love.
Spring is here, and it's time to get our dinners with the program — slow down on the stews, the casseroles, and the roasts, and pick up on the bright colors and big greens of the season. Starting with this creamy olive and arugula pesto pasta that comes together quickly so you can maximize those long hours of daylight before stepping into the kitchen.
The green sauce — creamy but vegan — amps up the flavor with a bunch of bold ingredients in a way that pleases even the most red-sauce purists. "Salty olives, peppery arugula, buttery walnuts, cheesy nutritional yeast, garlic, lemon, and a good hit of non-dairy creamer to smooth everything out on top of a cozy pasta pile," says The First Mess. And while she says it doesn't look great in the March light, the photos she took of the bright-green nutty sauce tossed with pasta are basically the inspiration we need to get through any last days of winter weather.
The recipe is open-ended. It calls for non-dairy creamer, but you could also use cashew milk; it uses zucchini, but mushrooms work too. Walnuts make the base of the pesto, but almonds, pumpkin seeds, or pine nuts fit in, if that's what you have on hand. Flexibility like this is great for when you don't want to have to go grocery shopping.
You can make the entire sauce while the water and pasta boil. Just toss the arugula, olives, walnuts, garlic, nutritional yeast, lemon juice, salt, and pepper into a food processor. Then slowly add the olive oil. Once the pasta is done, you cook the zucchini right in the same pot, add the pesto and then the creamer, and toss it with the pasta.
Finish it off with a little extra arugula and some chili flakes, then serve up the taste of spring hot and fresh.
Get the recipe: Creamy Olive and Arugula Pesto Pasta from The First Mess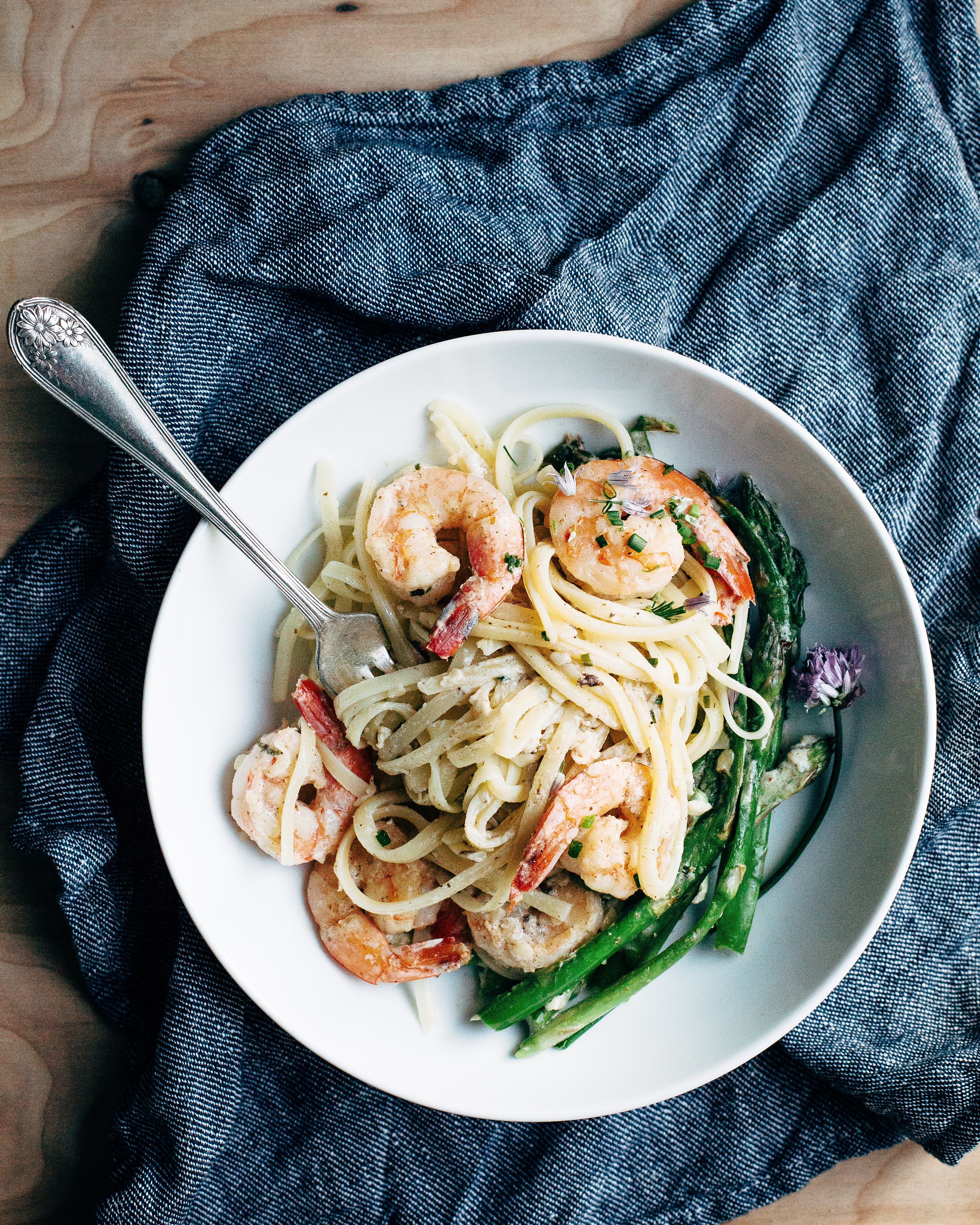 More Delicious Spring Pasta Recipes from Kitchn
Creamy Asparagus and Shrimp Pasta
Rozanne Gold's Bucatini with French Breakfast Radishes, Bacon & Greens
Asparagus Bacon Pasta
Lemony Pesto Pasta with Edamame & Almonds
Source: Read Full Article