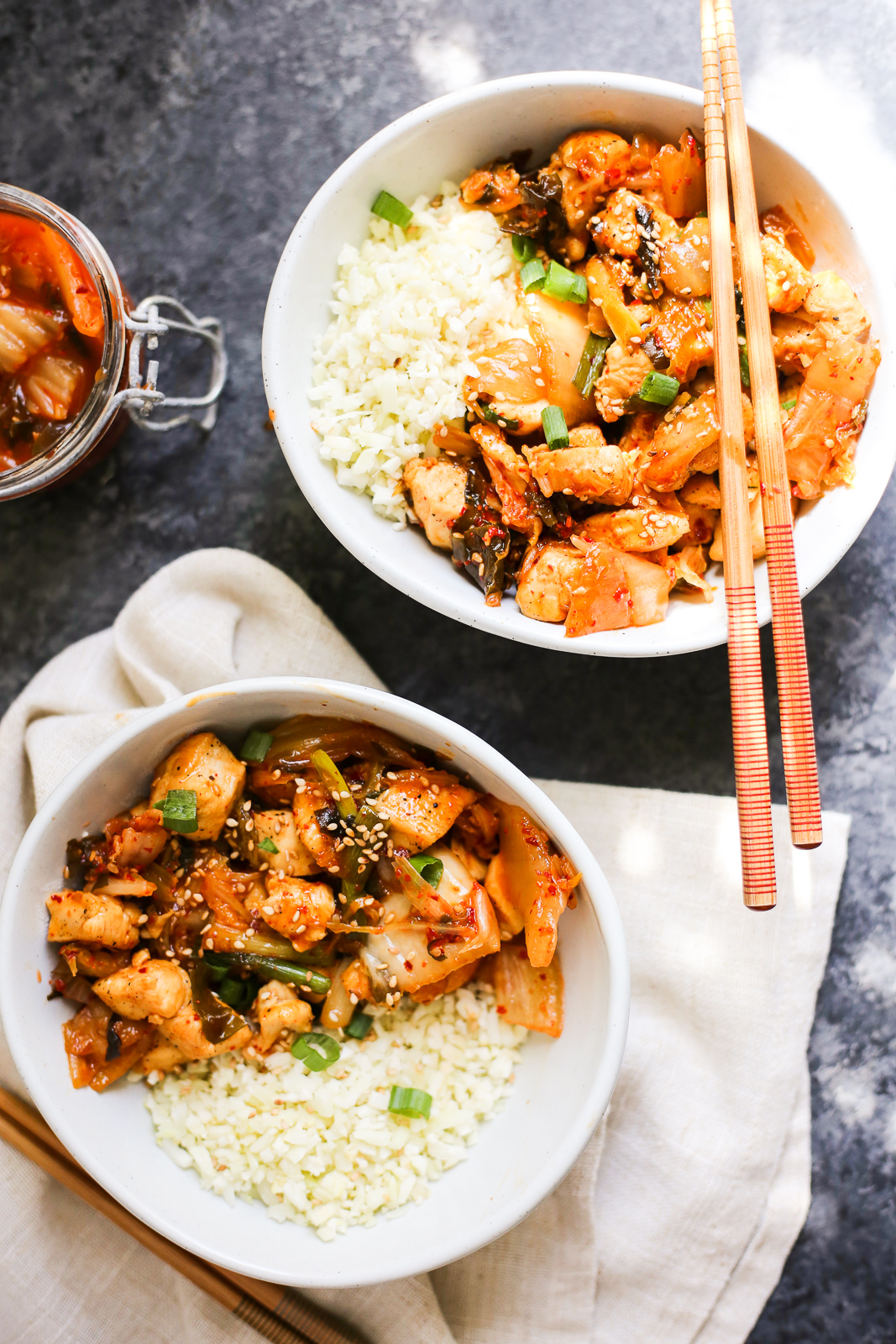 Kitchn's Delicious Links column highlights recipes we're excited about from the bloggers we love. Follow along every weekday as we post our favorites.
Most people have a go-to set of meals they make. It might be a specific pasta dish, or a super-easy omelet. But if you like kimchi, you might want to put this dish into heavy rotation. It has all the flavor and spicy kick of kimchi, and all it takes is some chicken and a few pantry staples to cook in less than 20 minutes. This chicken and kimchi stir-fry is even Paleo and Whole30-compliant.
Many stir-fry recipes start with cubed chicken, or even by sending you to the grocery for some pre-chopped stir-fry meat from behind the butcher's counter. This one has you pound whole chicken breasts until they're a uniform quarter-inch thick all the way around. The author says tenderizing the meat like that will improve the stir-fry and make it taste better.
This recipe calls for arrowroot flour to coat the chopped chicken pieces, then avocado oil to sauté them in until the chicken has a golden-brown crust on all sides. Once the chicken finishes browning, just add a drizzle of toasted sesame oil — toasted sesame oil has a strong flavor, so little goes a long way — then sliced green onions and a full cup of kimchi. You can use store-bought kimchi if you like, or you can make your own. Finish it off with a couple tablespoons of coconut aminos instead of soy sauce and let the whole thing simmer for just a couple more minutes to let the sauce thicken.
To keep everything Paleo and Whole 30-compliant, serve the finished stir-fry with cauliflower rice and sprinkle it with some toasted sesame seeds. If you don't avoid grains you can go ahead and serve it with rice. Either way, chicken with kimchi is a worthwhile addition to your dinner rotation.
Get the recipe: Chicken and Kimchi Stir-Fry from The Defined Dish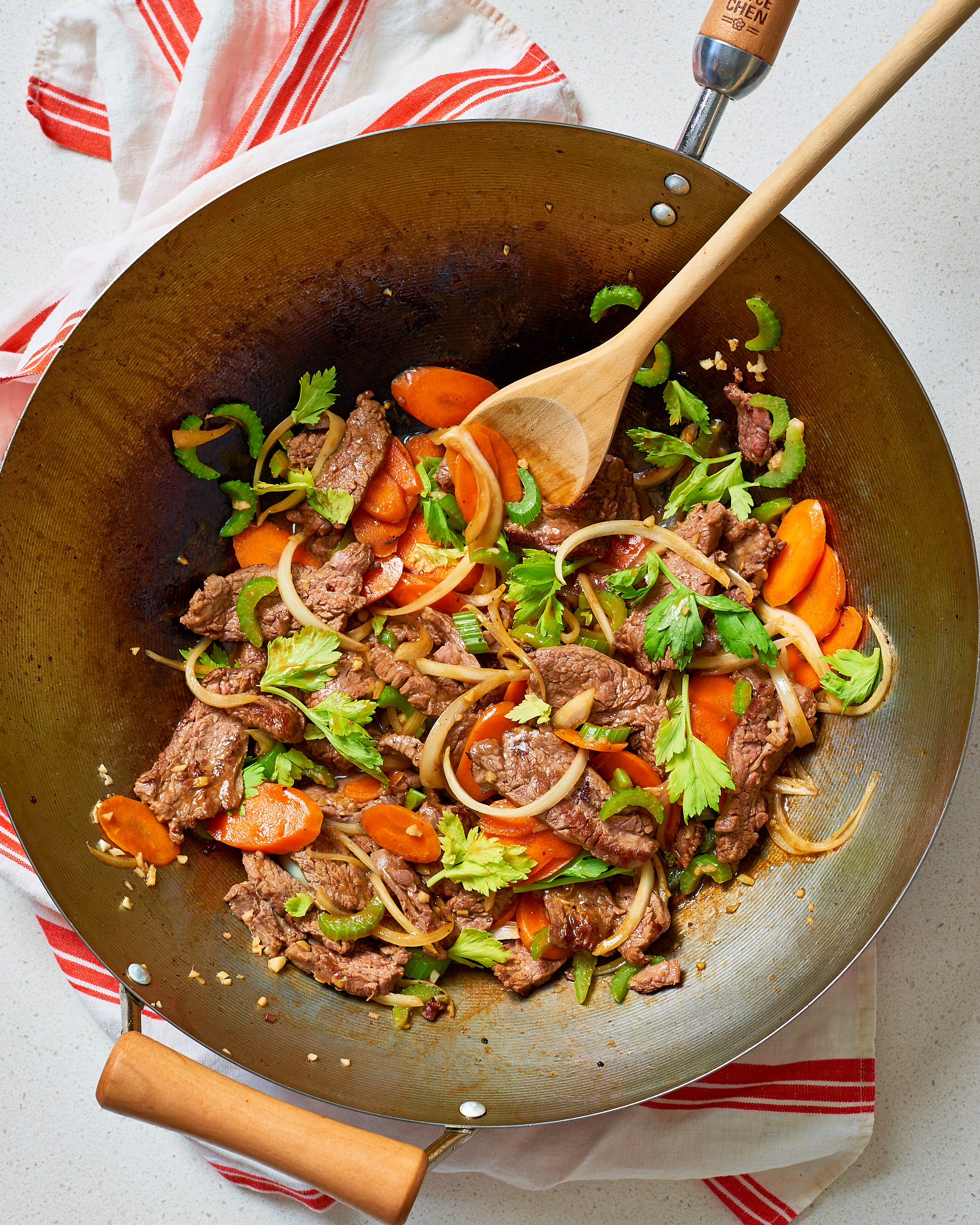 More Delicious Stir-Fry Recipes from Kitchn
Beef and Celery Stir-Fry
Honey-Garlic Chicken Stir-Fry
Spicy Ground Pork & Zucchini Stir-Fry
Source: Read Full Article