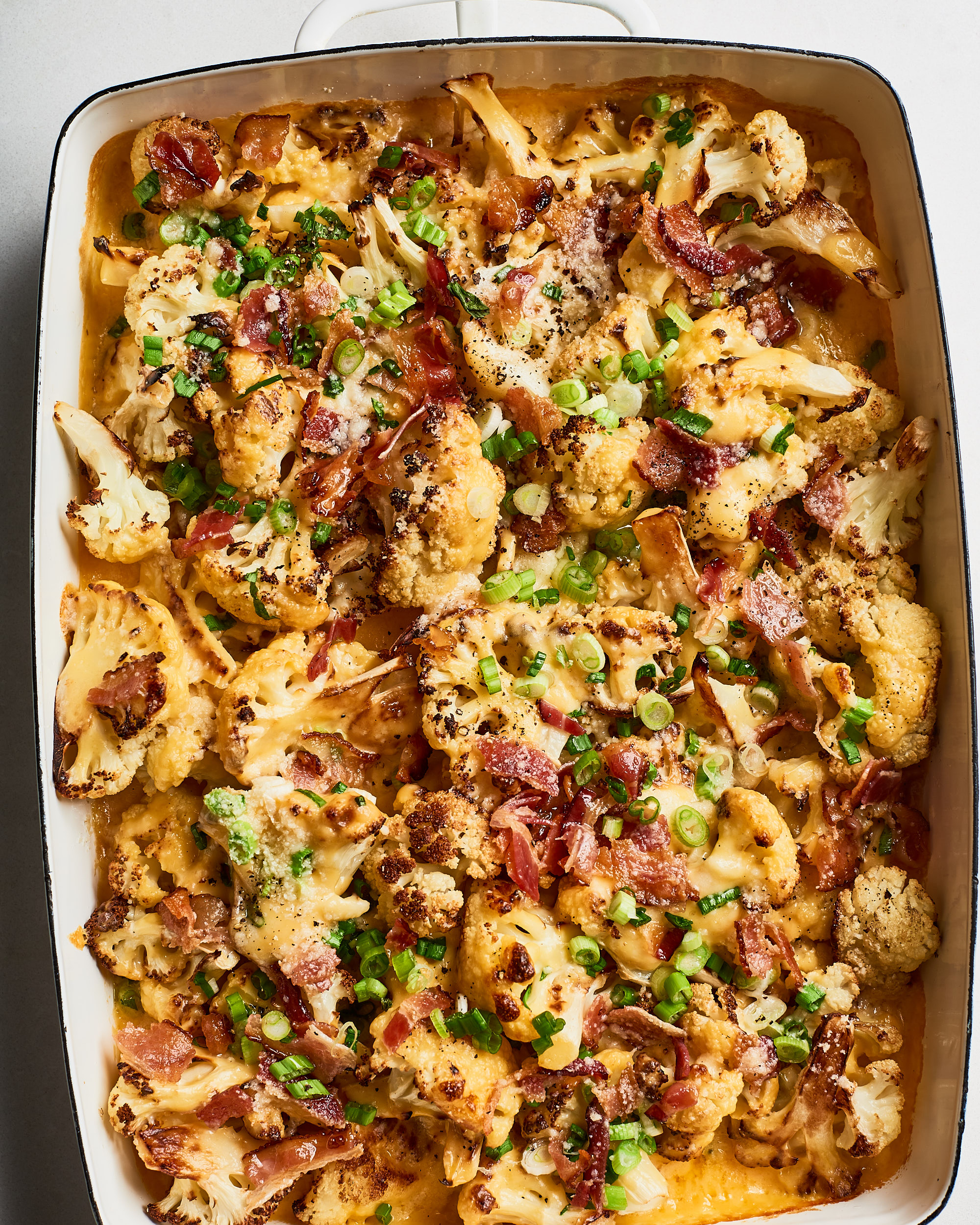 Cutting back on carbs has a way of making us focus on all the things we can't eat, which can make side dish options feel super limited. But I assure you, that's not the case at all. In fact, let's take a minute to focus on all the things we can eat — not only are there a ton of options, but they're also all really good.
Whether you're craving something super comforting to pair with dinner (looking at you, cheesy cauliflower casserole!) or a side that's light and fresh, here are 10 low-carb recipes to partner with whatever you're making for dinner.
1. Loaded Cheesy Cauliflower Bake
This ultra-comforting casserole is inspired by a loaded baked potato, but sticks with low-carb roasted cauliflower as the base. Then it's drenched in a creamy cheddar cheese sauce, mixed with crispy pieces of bacon and scallions.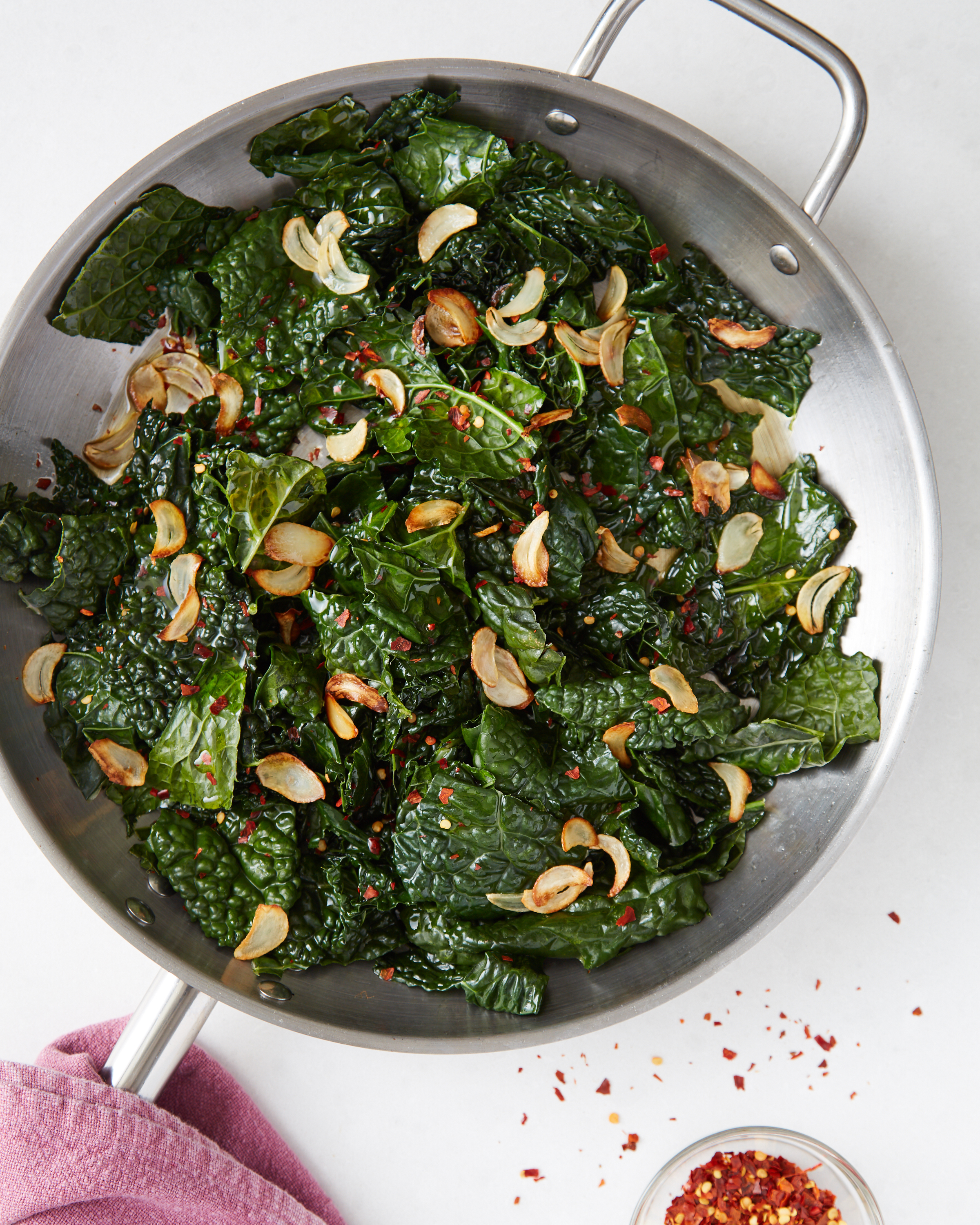 2. Easy Skillet Kale with Lemon & Garlic
Sliced garlic, lemon juice, and red pepper flakes are here to help you take these hearty sautéed greens up a notch.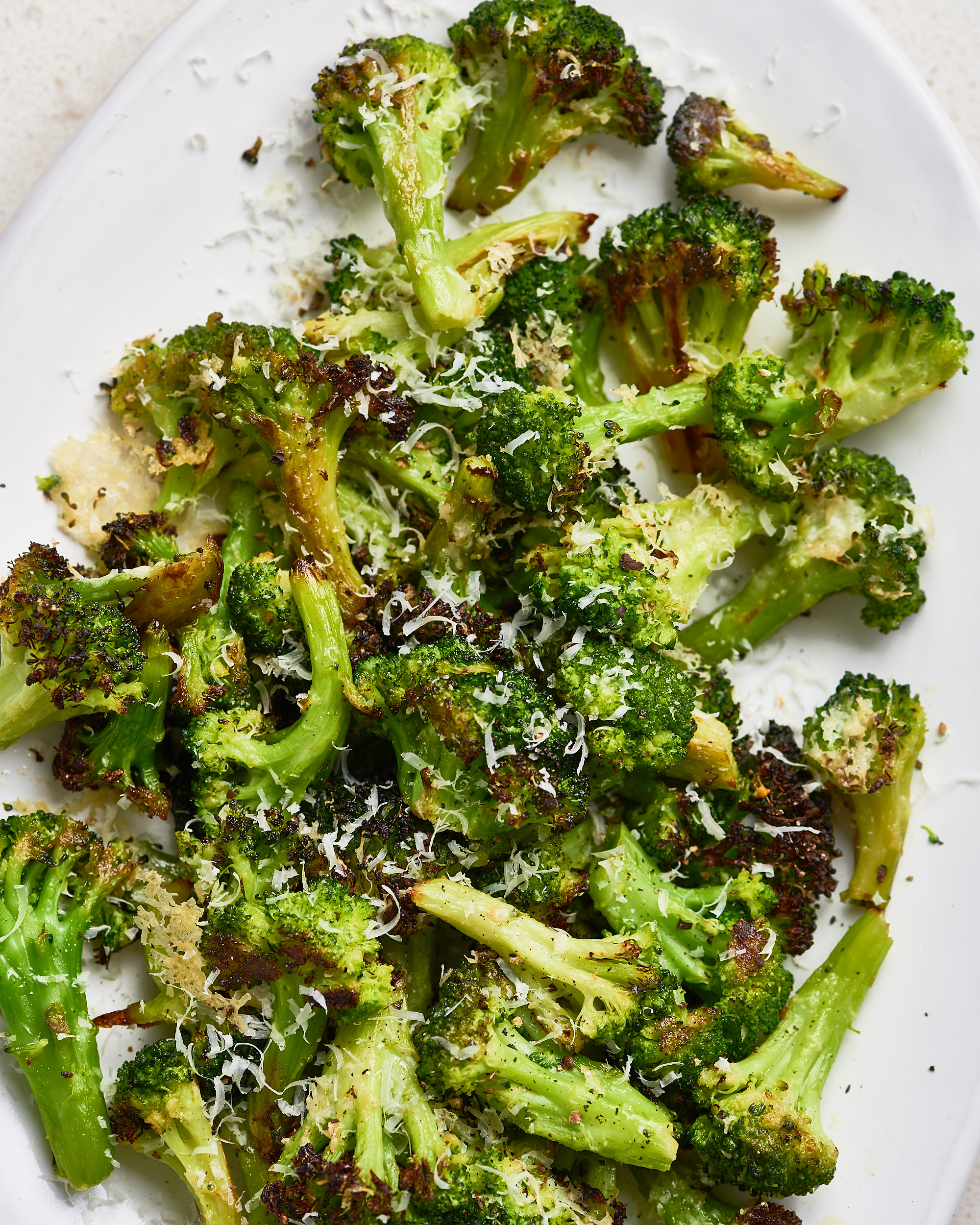 3. Oven-Roasted Frozen Broccoli
Not only can you roast broccoli straight from the freezer, but it's also just as irresistible as the fresh stuff. The keys to really nailing it every time are cranking up a super-hot oven, preheating the baking sheet, and using plenty of oil.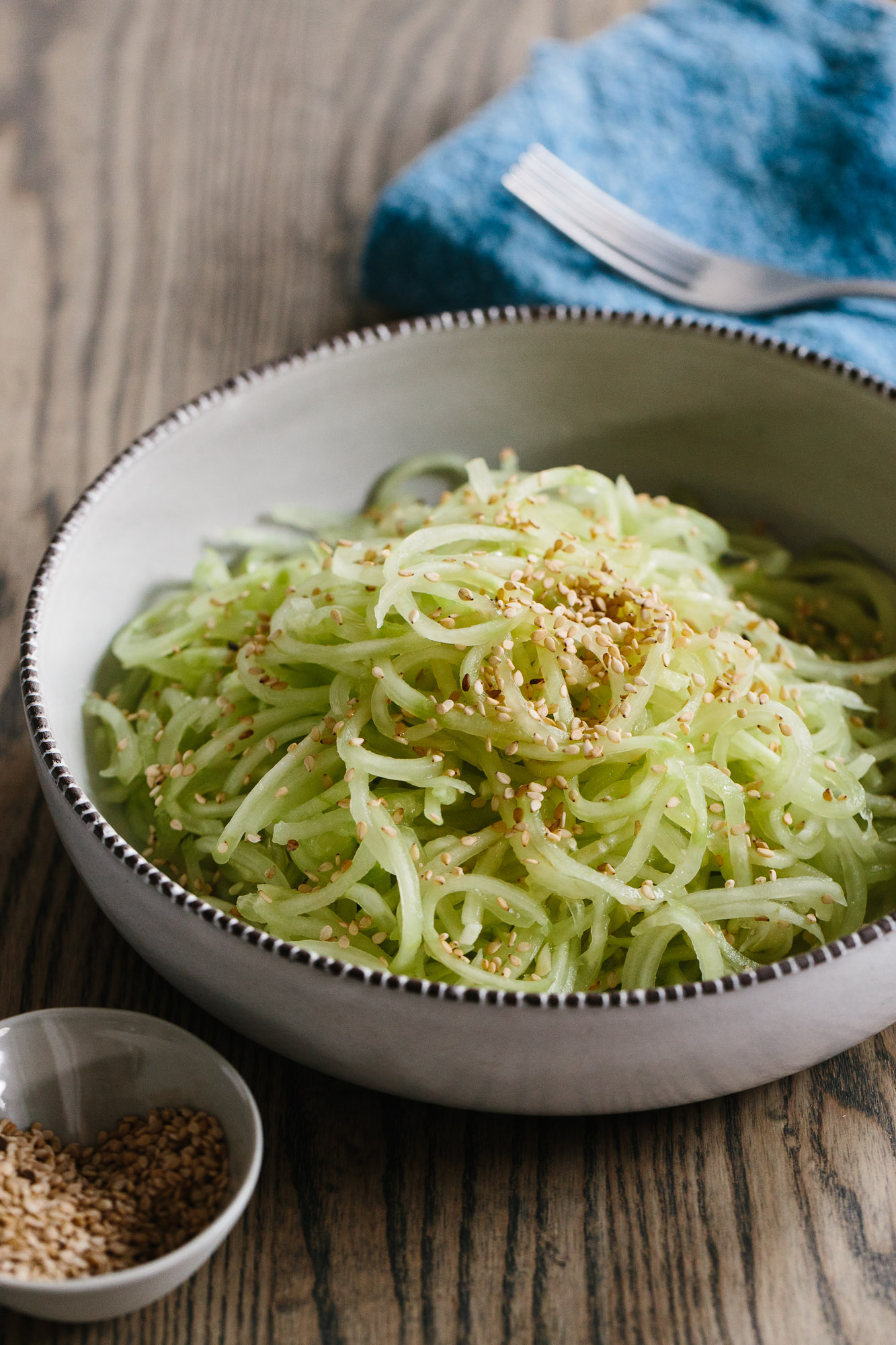 4. Chilled Cucumber Noodles with Sesame Dressing
When in doubt, never underestimate the power of a simple cucumber salad. Bonus points when you cut your vegetables into twirly spirals.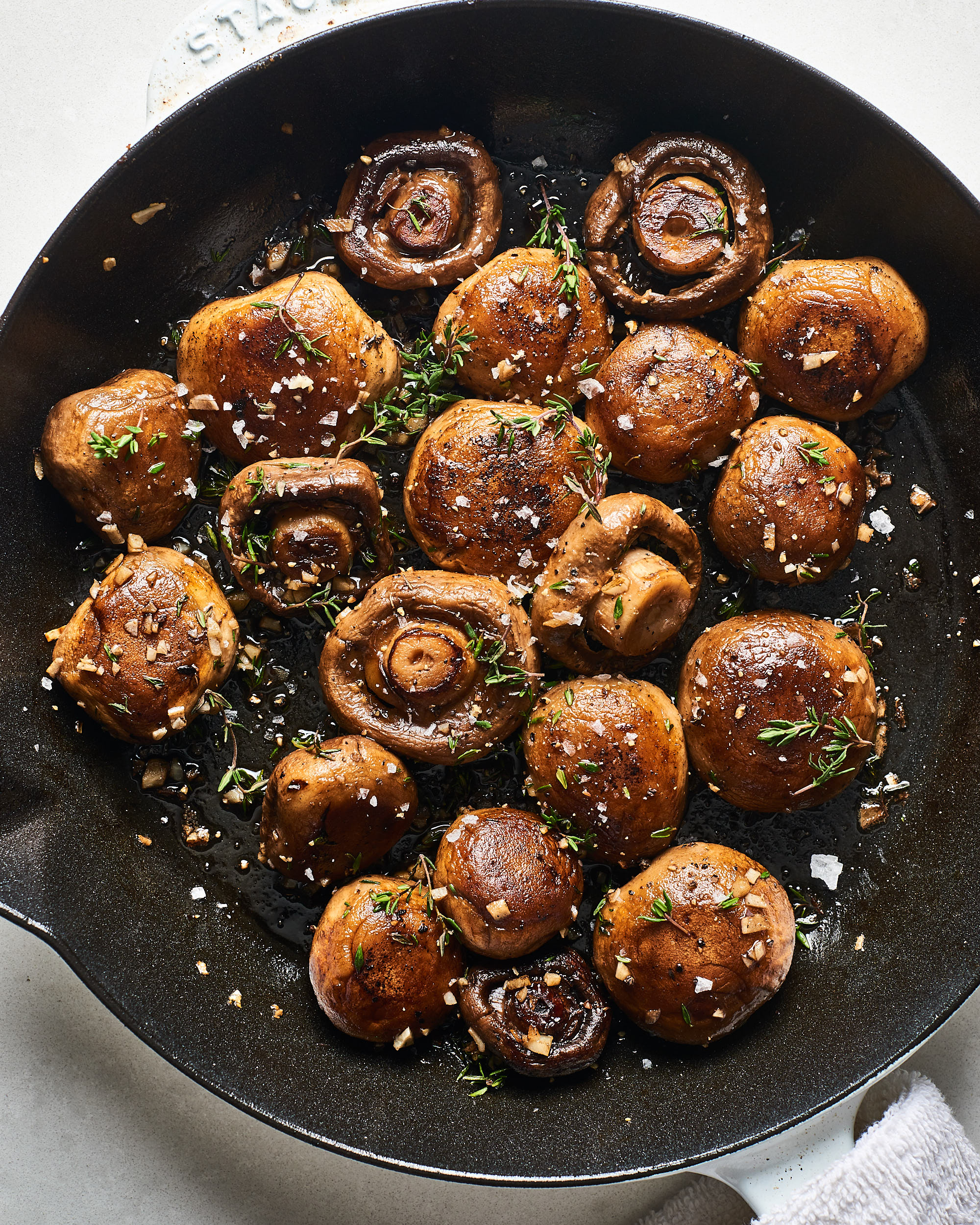 5. Easy 15-Minute Garlic Butter Mushrooms
Brown butter and garlic are just enough to turn a pack of mushrooms into a fast and fancy side ready to partner with just about anything you're cooking up for dinner tonight.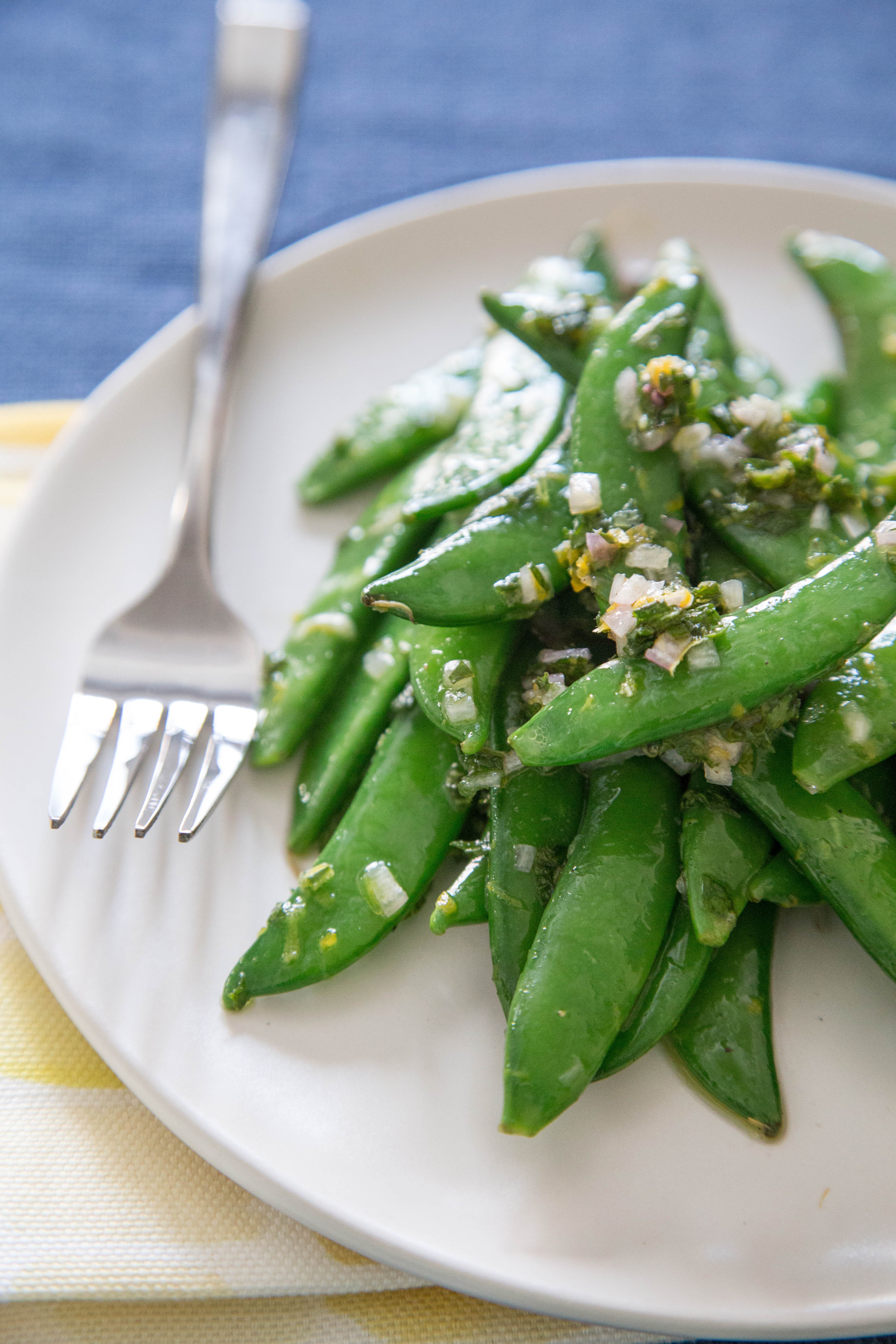 6. Snap Peas with Meyer Lemon and Mint
This fresh and sunny side is the perfect thing to take you through spring and summer, and my favorite way to put snap peas on the table. And regular lemons work well when you can't get your hands on sweet Meyer lemons.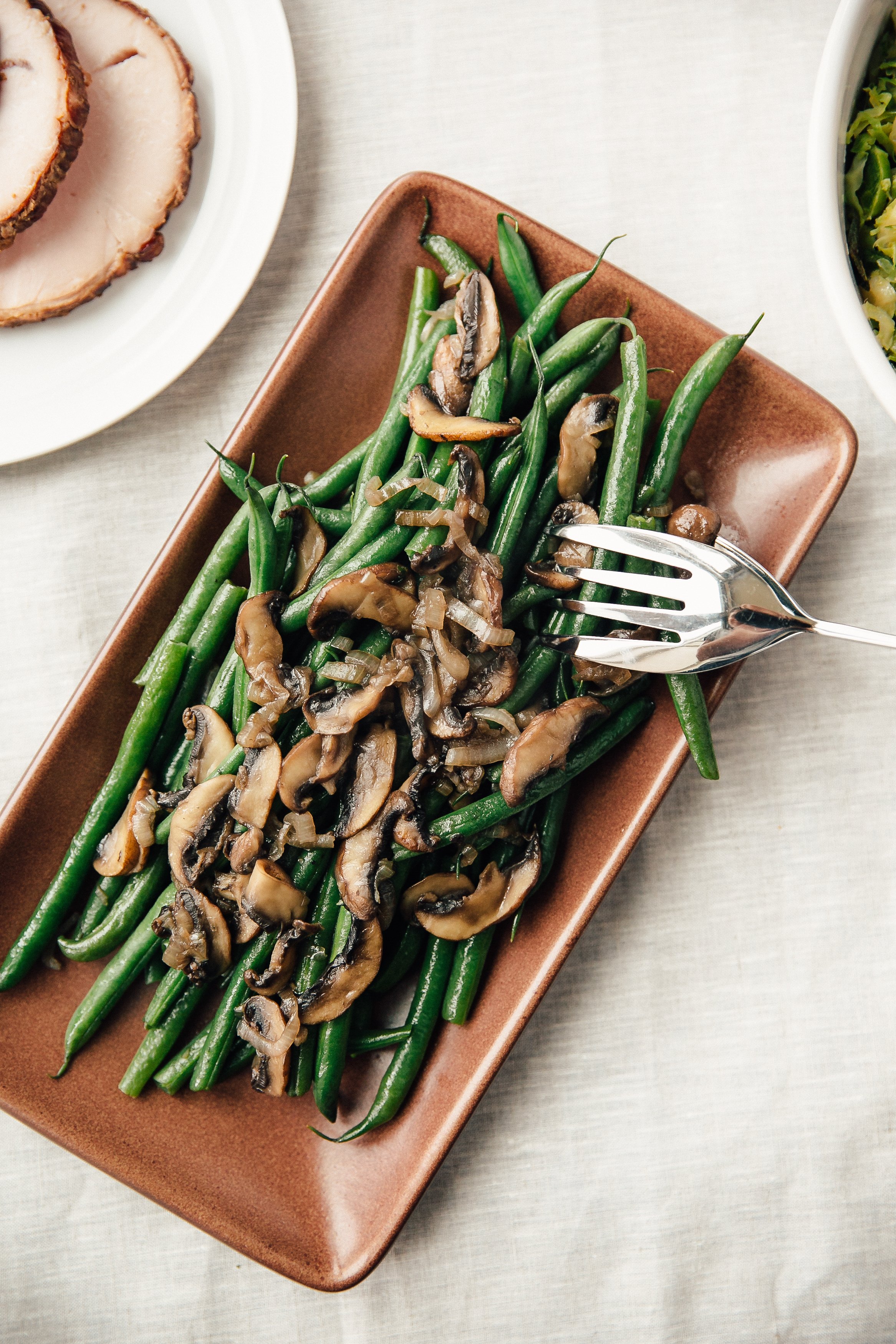 7. Stovetop Steam-Fried Green Beans and Mushrooms
I first made this meaty side for Thanksgiving a few years ago and was quick to include it in my dinner rotation all year long. The recipe calls for button or cremini mushrooms, but it's fun to change it up with shiitakes or any other variety you pick up.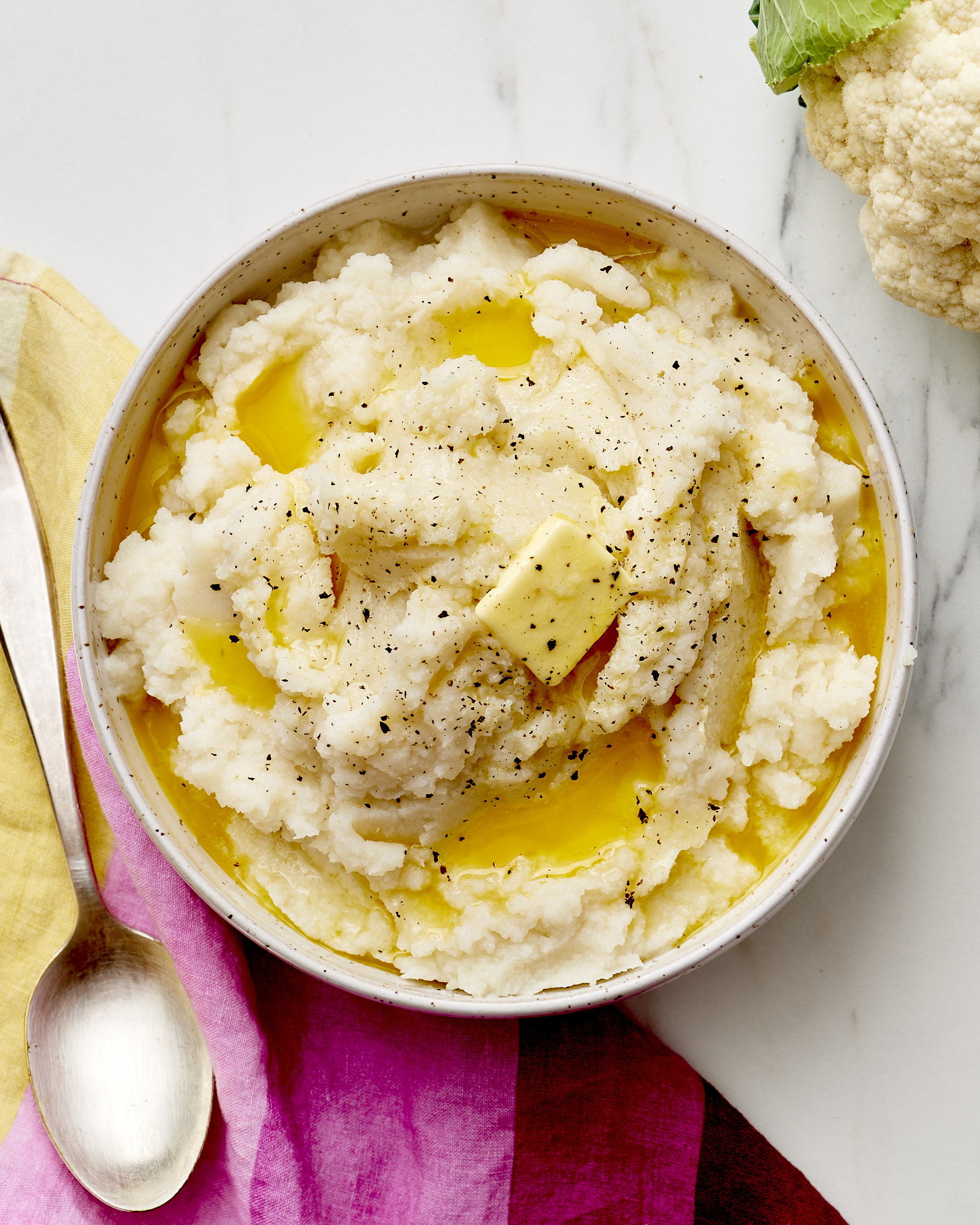 8. How To Make the Creamiest Mashed Cauliflower
Mashed potatoes might be off the table, but this creamy cauliflower mash is just as comforting and makes a great alternative.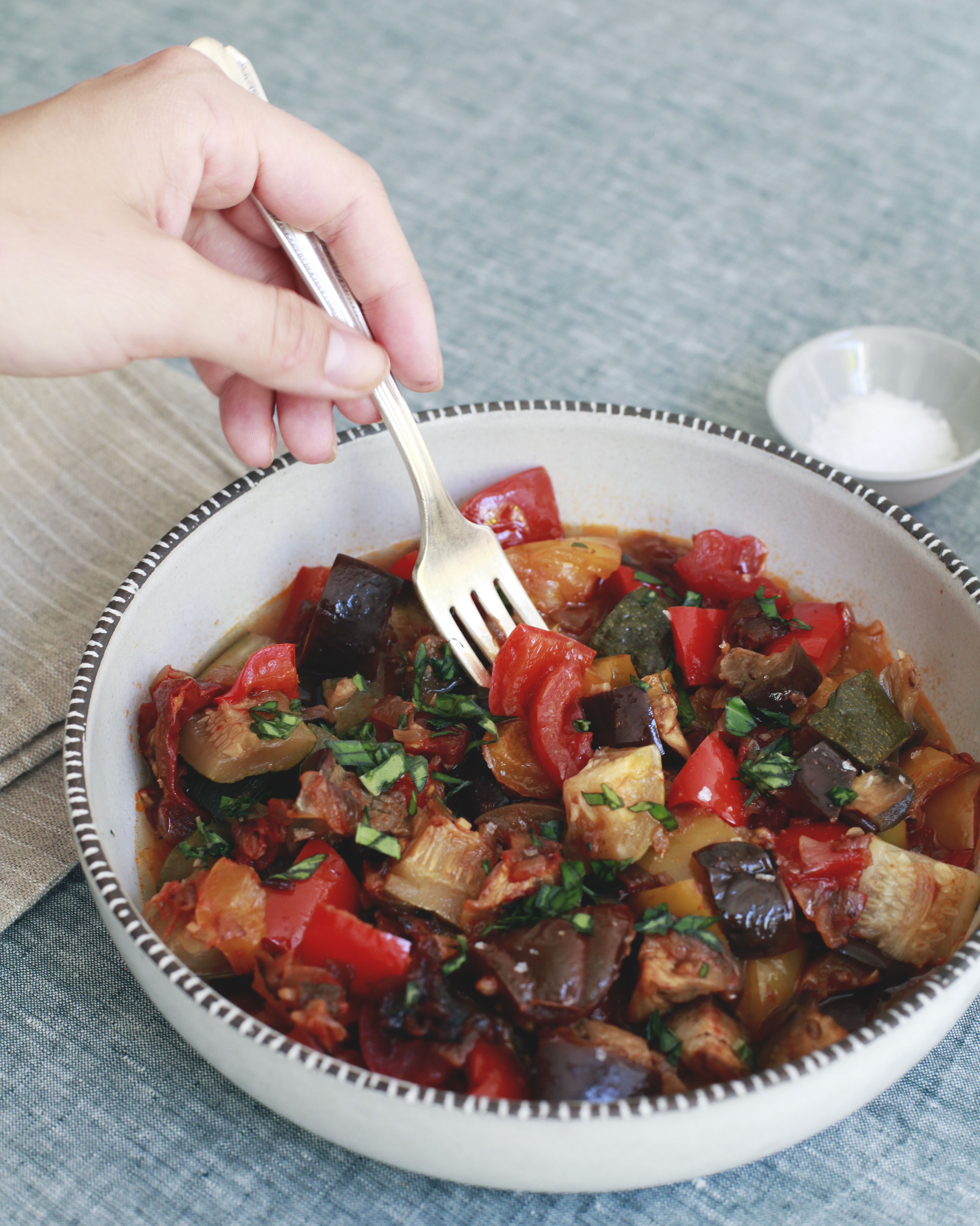 9. Slow-Cooker Ratatouille
We often reserve ratatouille for a main course, but let's not forget that it makes a really great side dish. This recipes makes a lot, and freezing it in small containers means you always have a simple side within arm's reach.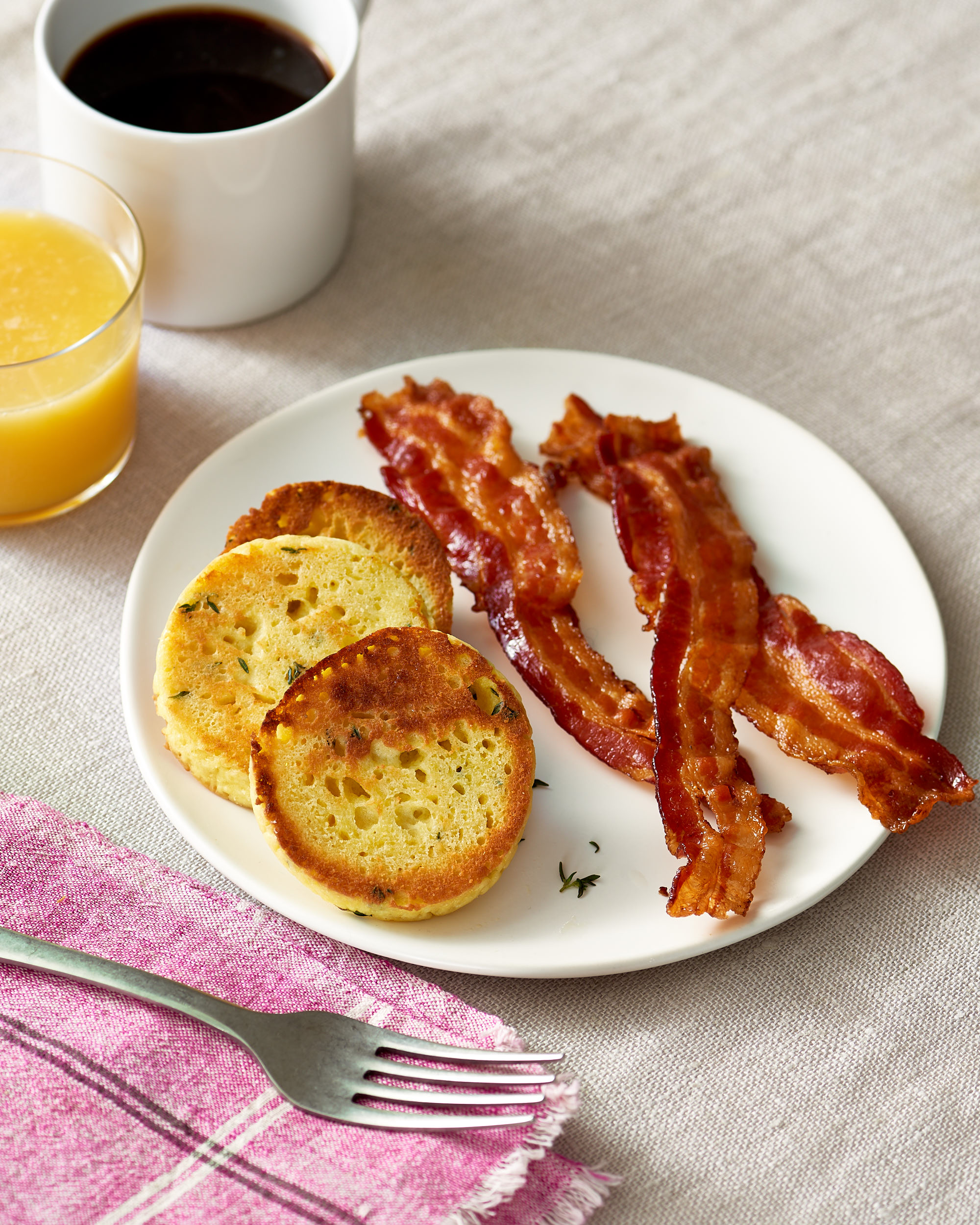 10. 90-Second Keto Bread
If you crave a thick slice of bread with dinner, you'll want to give this quick recipe a try.
Source: Read Full Article