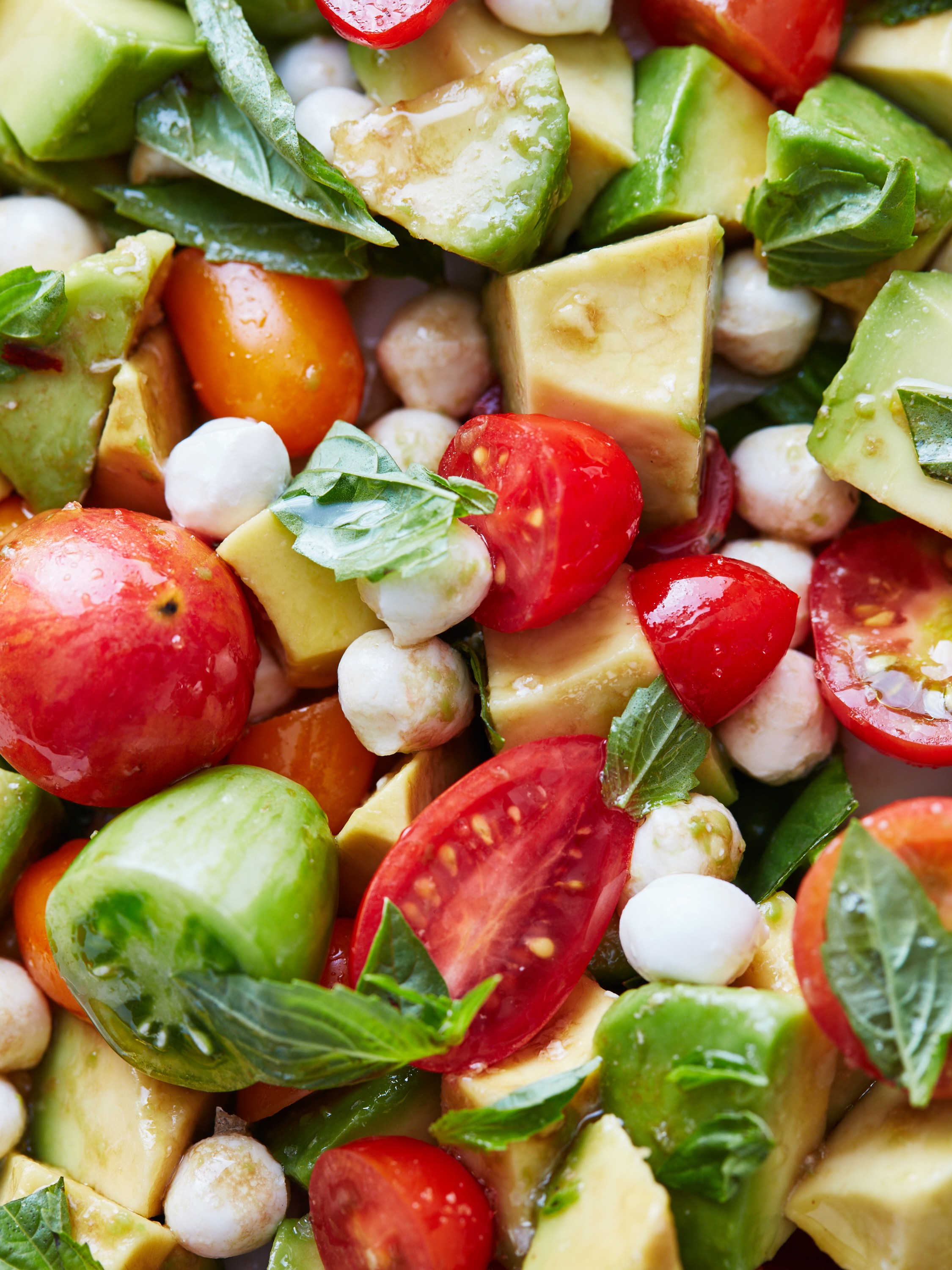 2. Avocado Caprese Salad
While a classic caprese salad is perfect in its own right, adding rich and buttery avocado to the situation definitely doesn't hurt.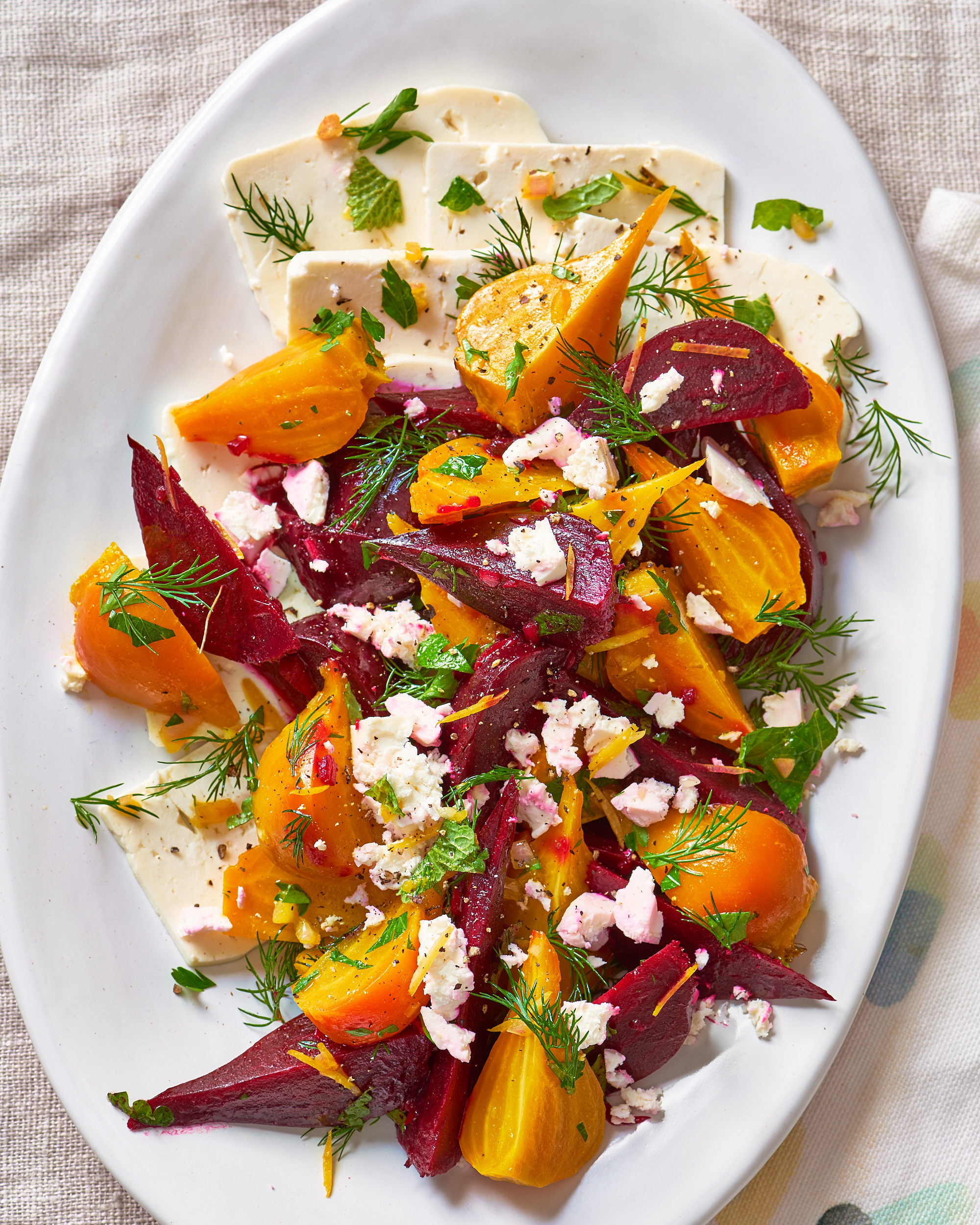 3. Marinated Feta-Beet Salad
This colorful salad is a great make-ahead option, as the beets can be roasted and tossed in the marinade up to two days ahead of time.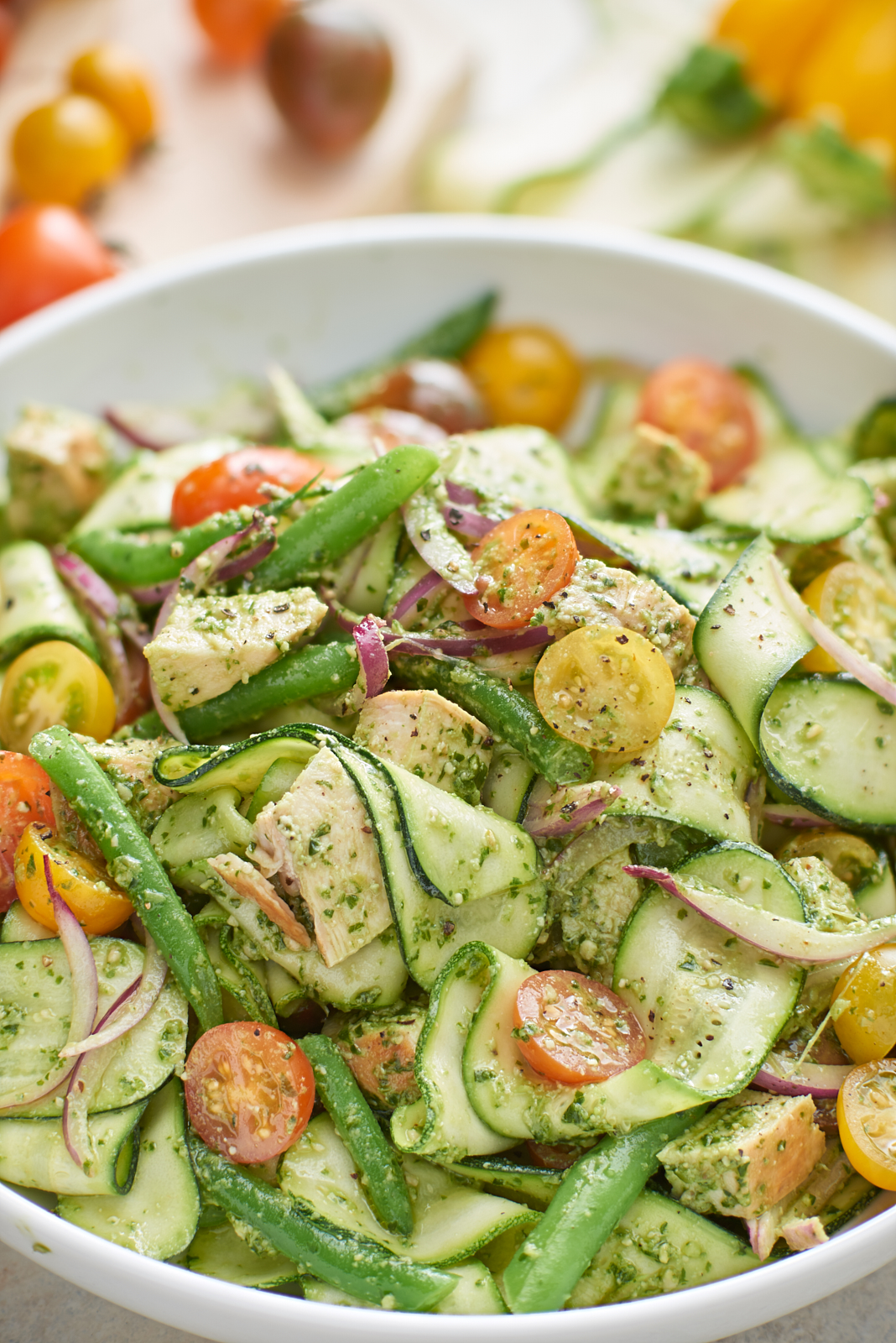 4. Chicken and Veggie Pesto Salad
While this recipe suggests making your own quick pesto, if you're short on time you can definitely substitute your favorite store-bought jar.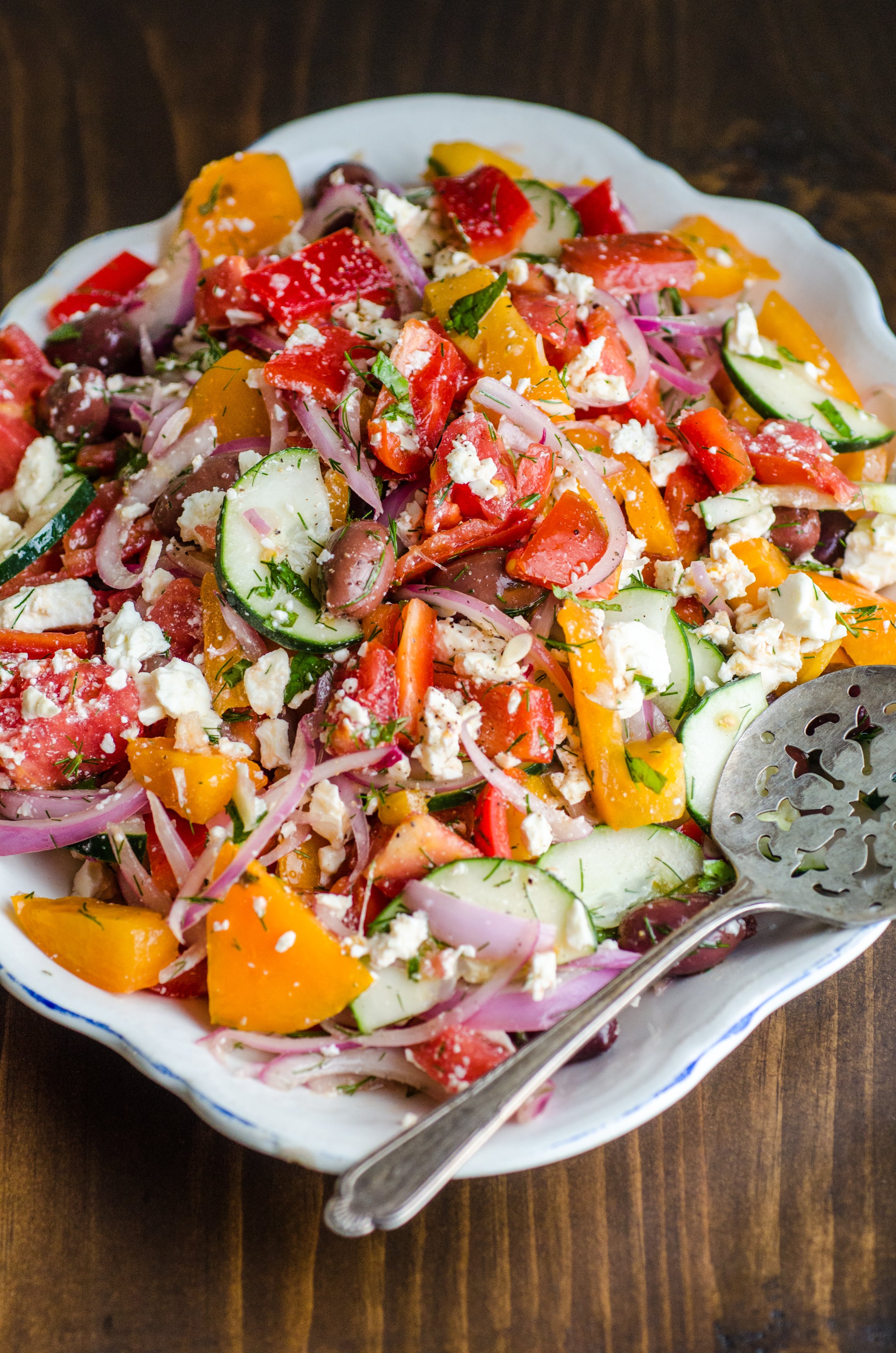 5. Tomato Salad with Red Onion, Dill, and Feta
This tomato salad is extra juicy so it's best to use a slotted spoon when serving, to drain some of the liquid before enjoying.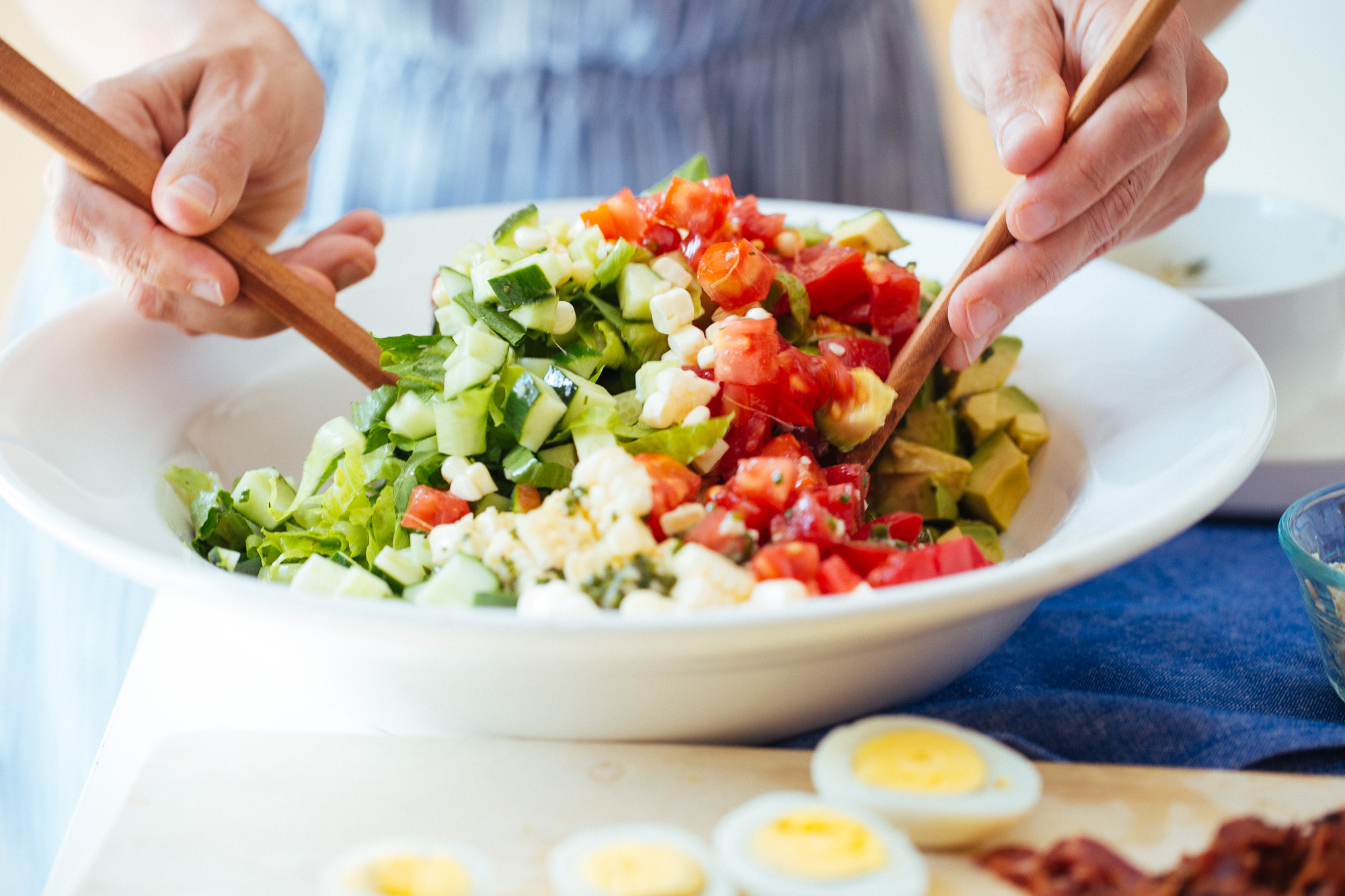 6. Farmers Market Salad
This recipe is really more of a template: Combine a mix of whatever looks good at the farmers market with some cheese and extra protein to make a fresh salad that has staying power.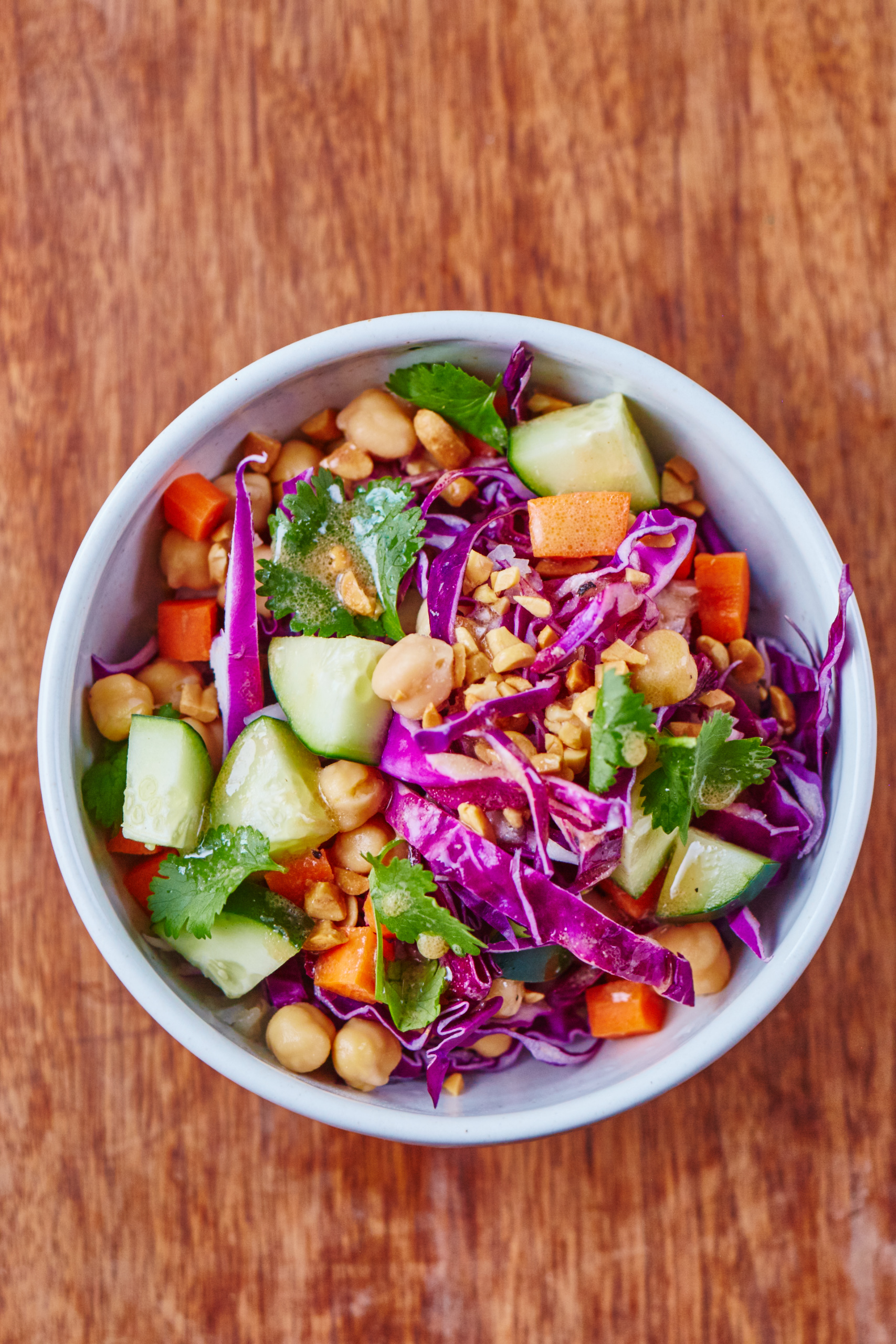 7. Honey-Garlic Chopped Chickpea Salad
This Thai-inspired salad might be worth making a double batch of, since leftovers hold up well in the fridge and make a great lunch.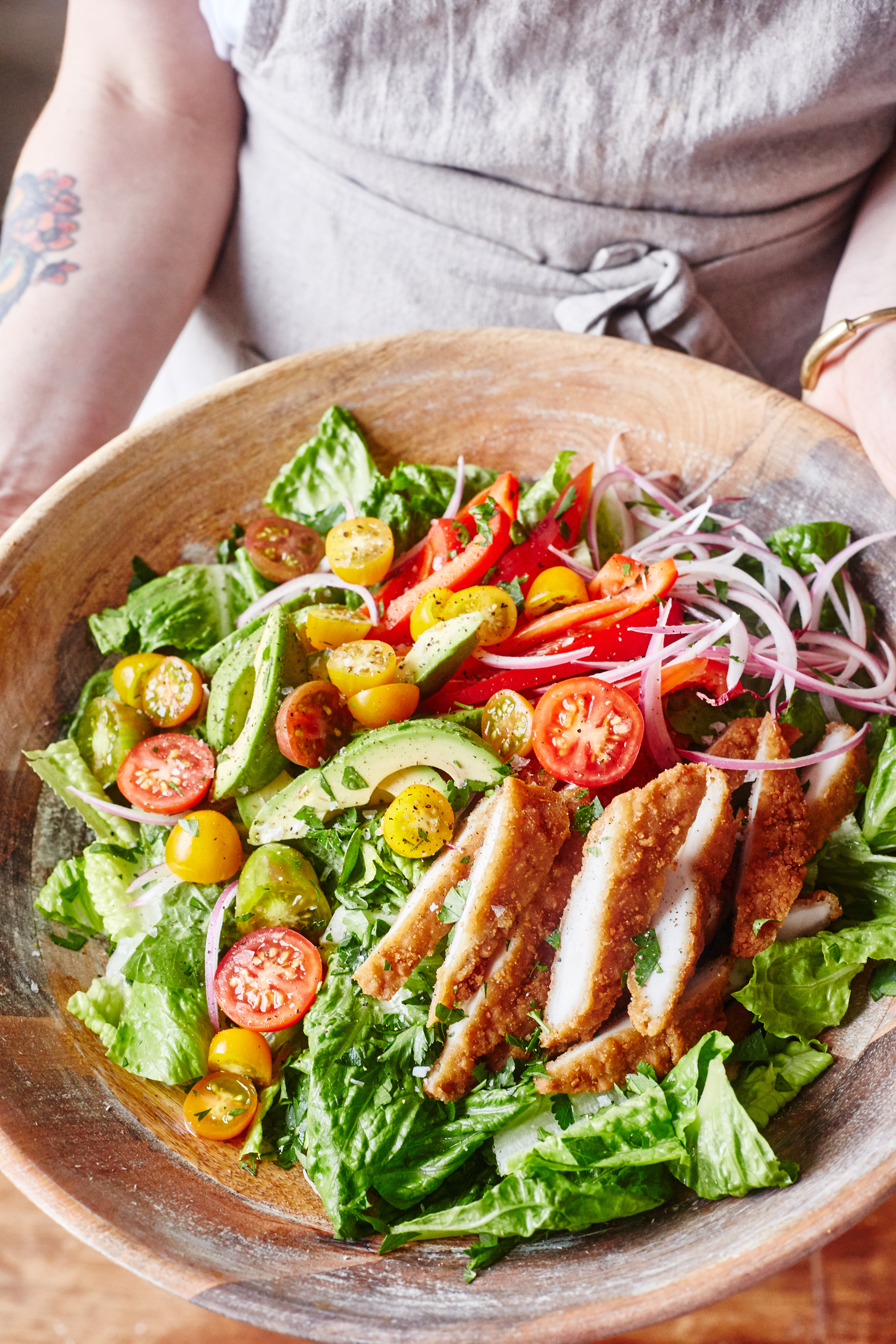 8. Honey Mustard Chicken Tender Salad
Frozen breaded chicken tenders add bulk and protein to this family-friendly salad and quickly turn it into dinner.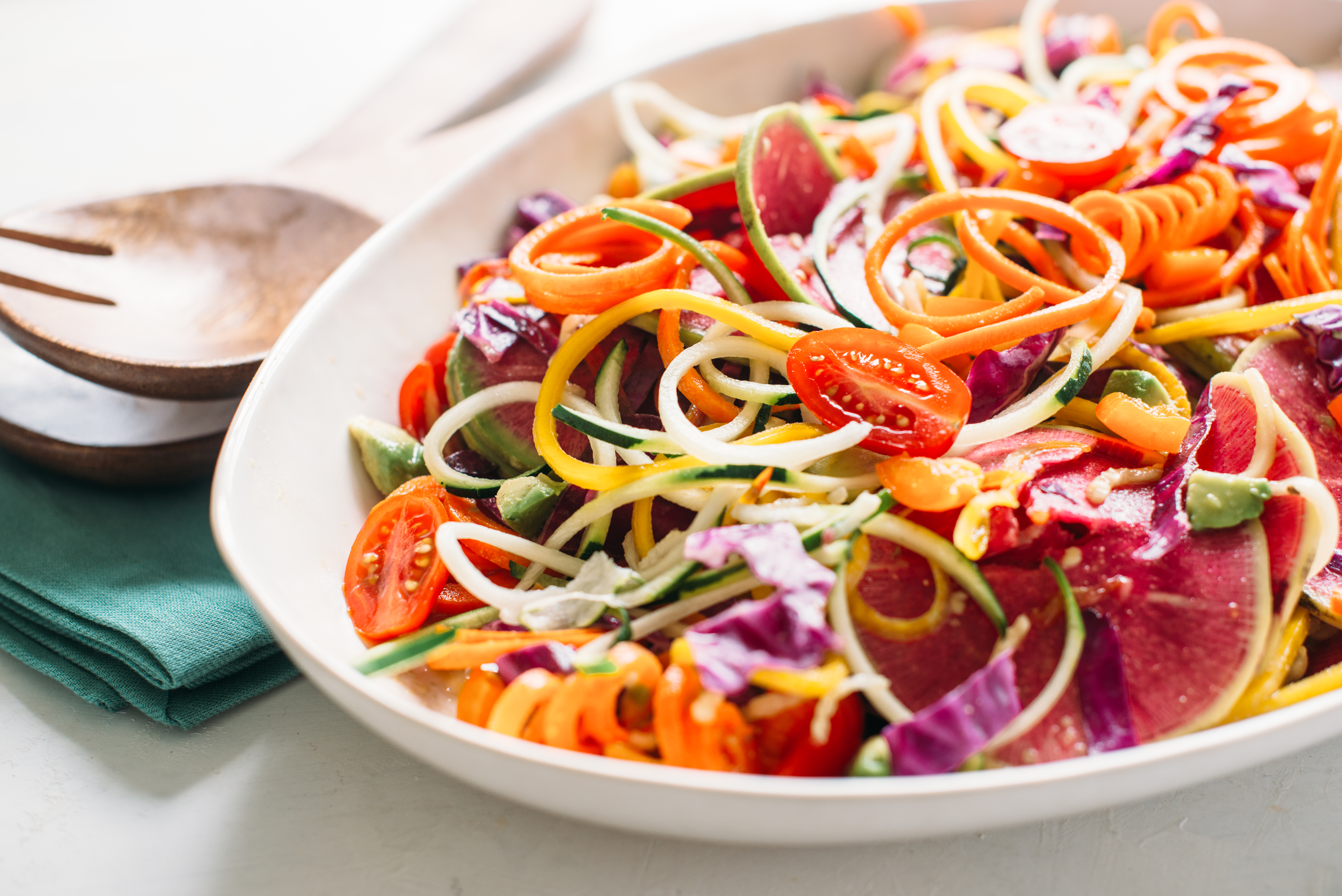 9. Rainbow Veggie Noodle Salad
It's not just zucchini that can be spiralized — here beets, carrots, and watermelon radishes join the party to make a bowl that's as colorful as the rainbow.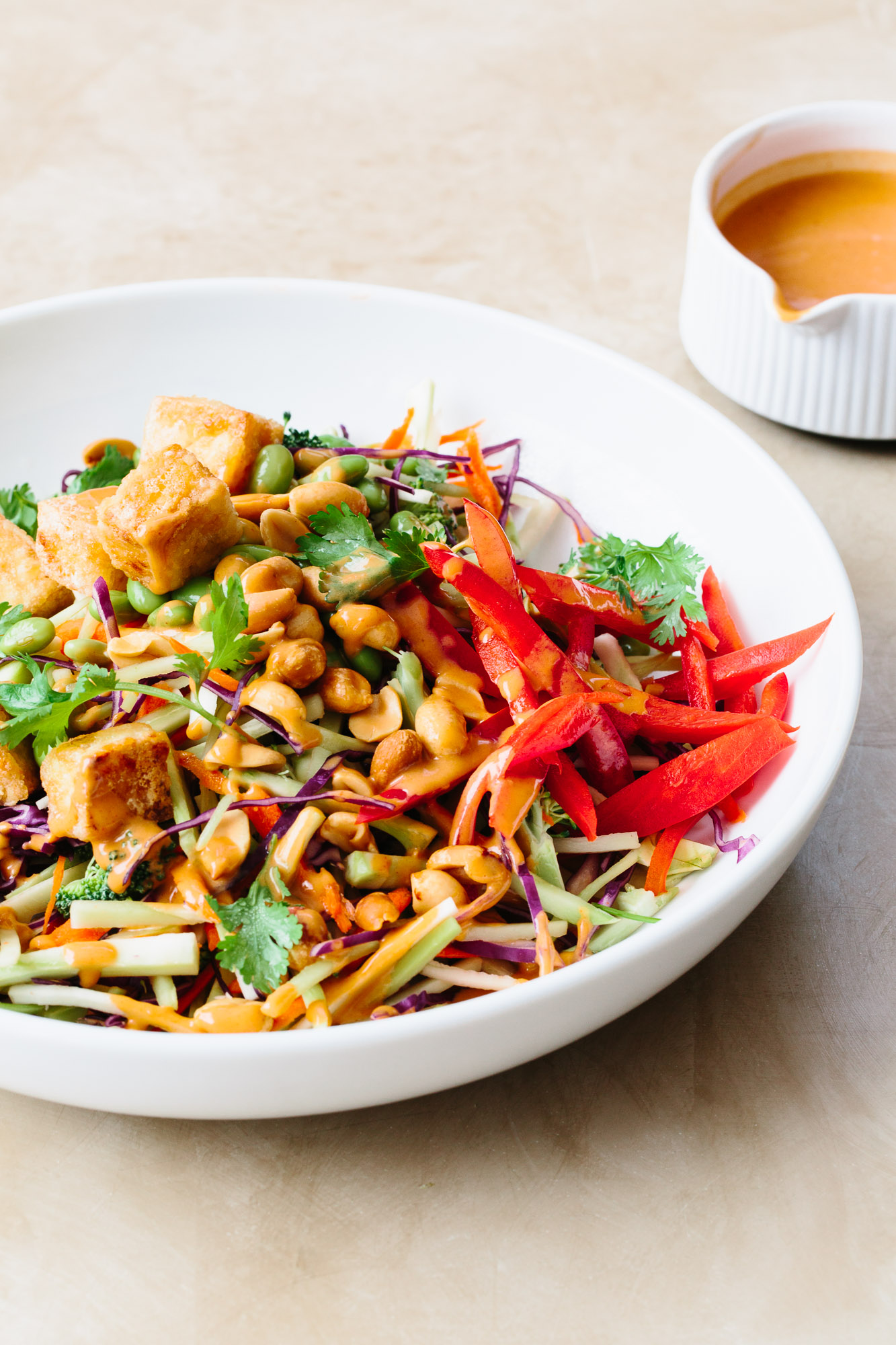 10. Tofu and Broccoli Salad with Peanut Butter Dressing
This salad is a great choice when you're looking for something that's filling but skips the meat. Cubes of baked tofu add plenty of protein, and the creamy peanut butter dressing ensures every bite is satisfying.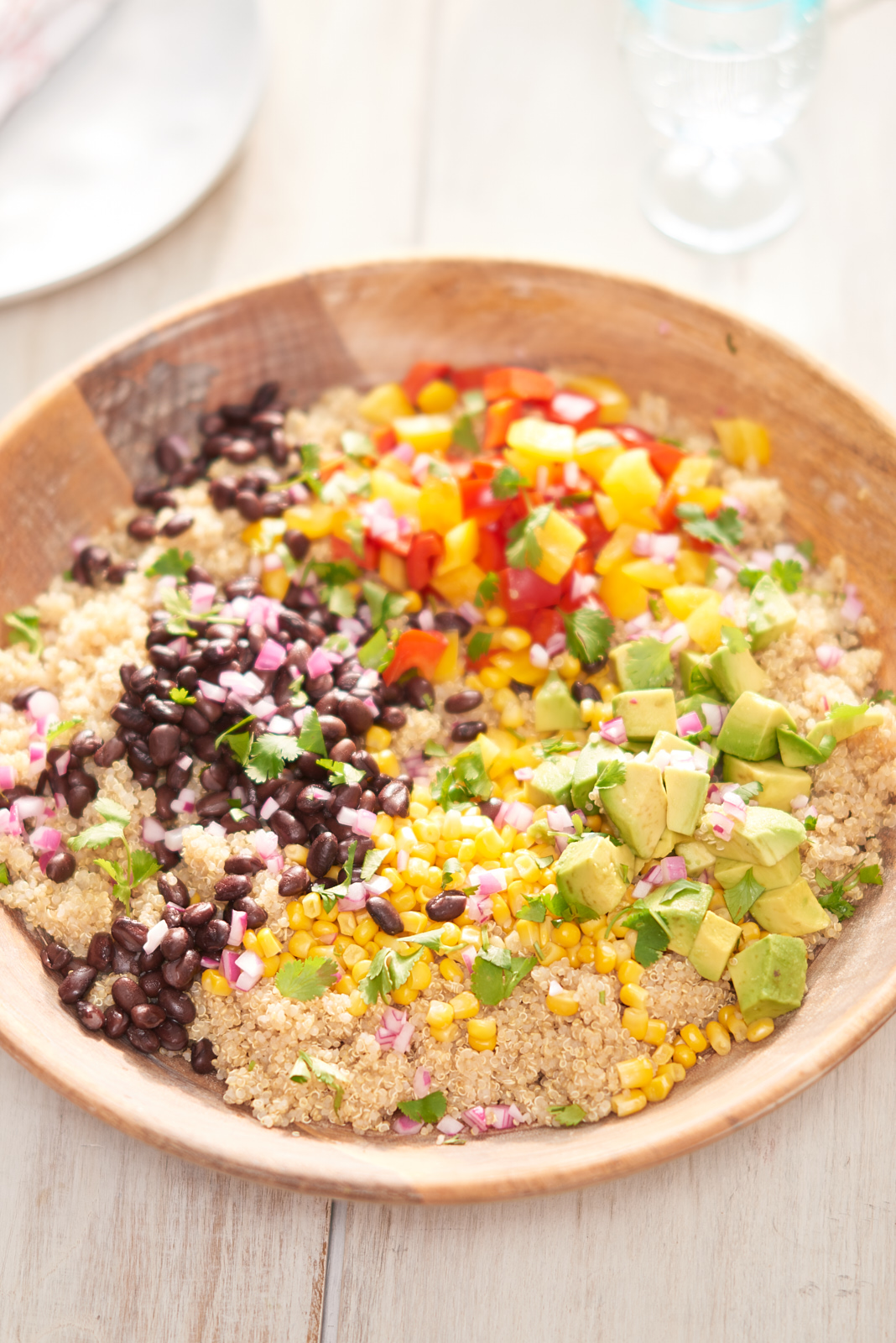 11. Tex-Mex Quinoa Salad
A zippy chili-lime dressing pulls the grains, beans, and veggies together in this salad to ensure there's a little Tex-Mex flair in every bite.
12. Israeli Couscous Salad with Feta, Chickpeas, and Herbs
This salad is full of little gems of flavor: feta, toothsome couscous, bright red onion, and sweet cherry tomatoes. Double down on the herbs here and you won't be disappointed.
Source: Read Full Article