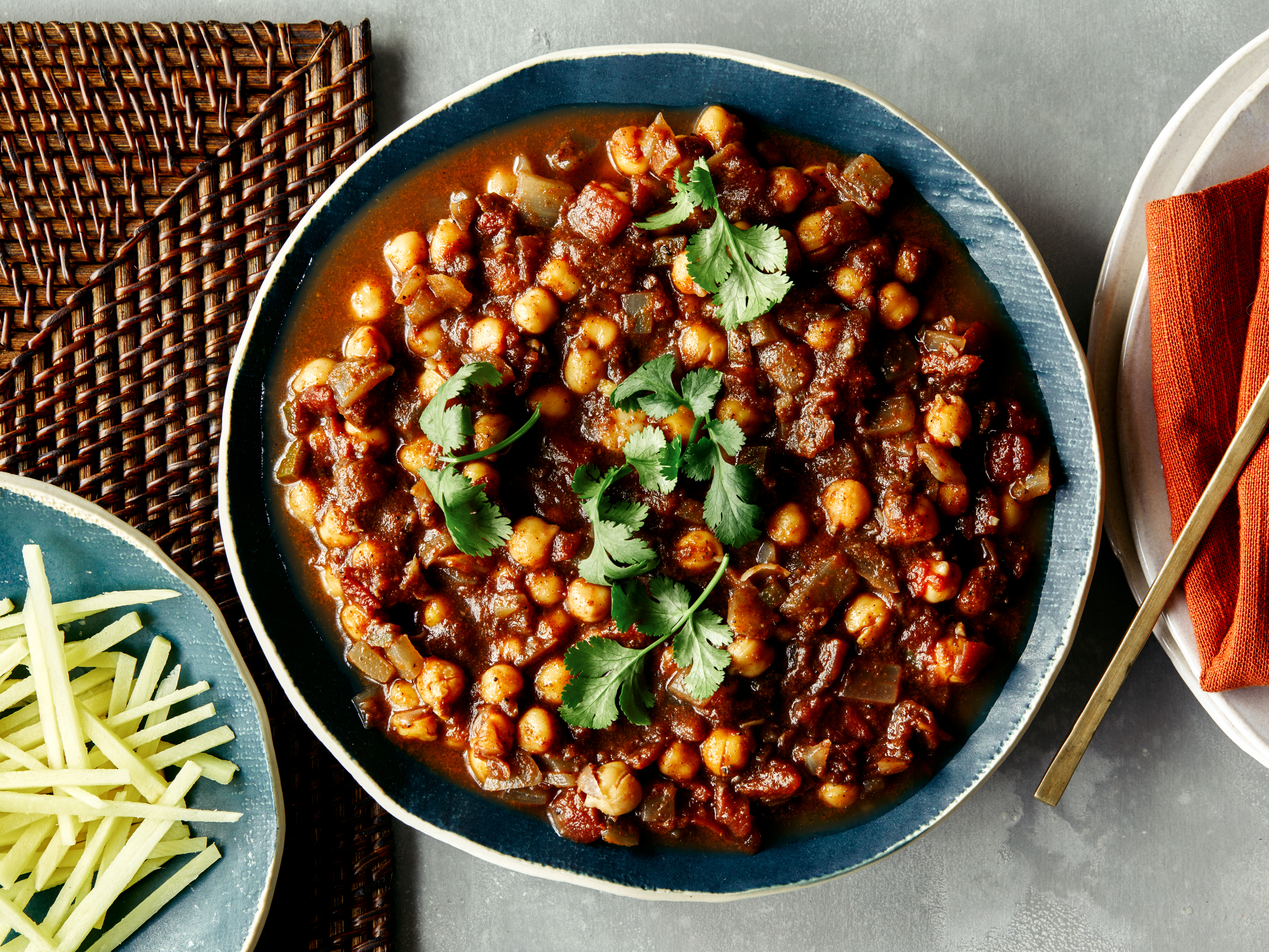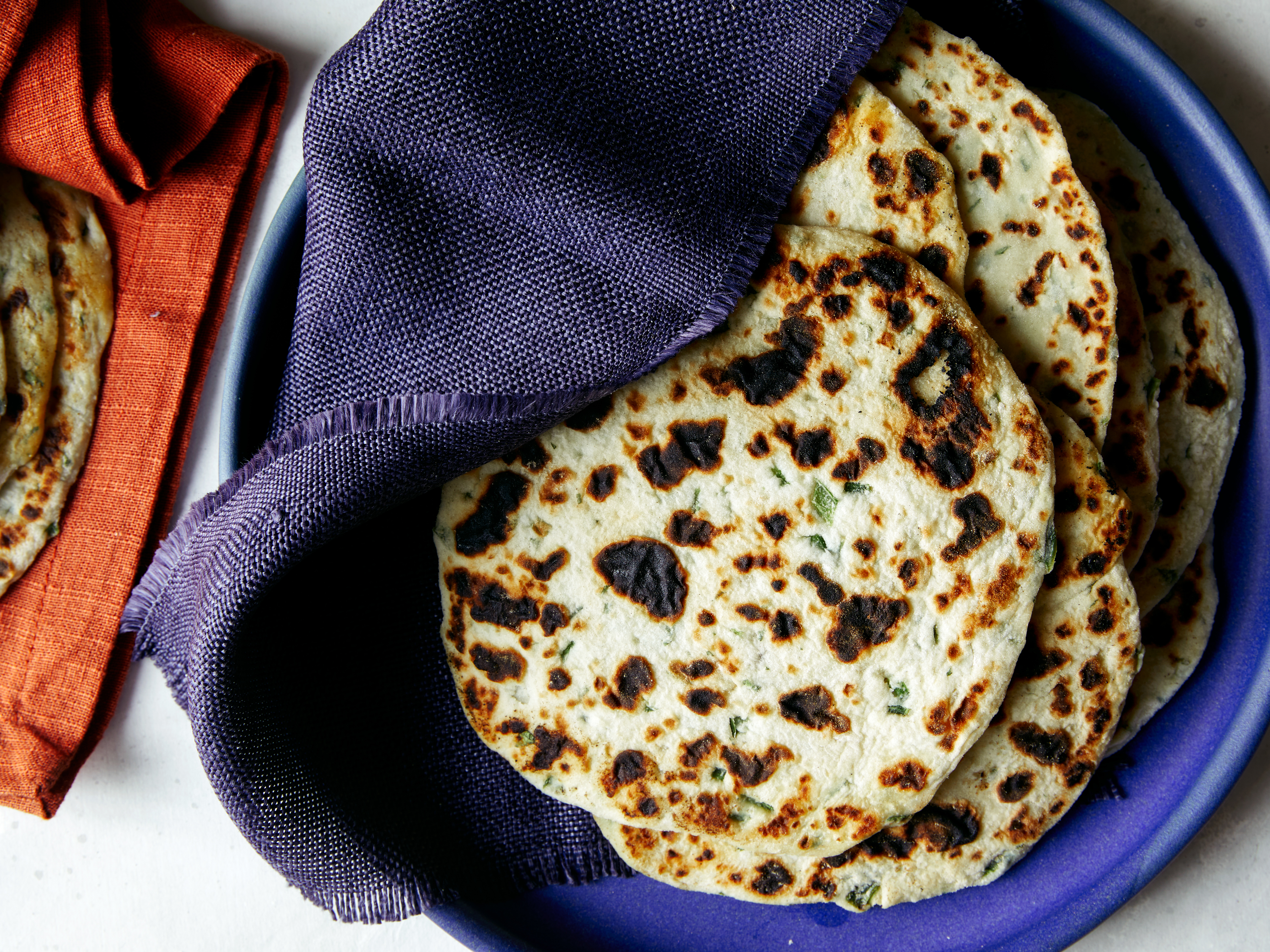 Photo By: Teri Lyn Fisher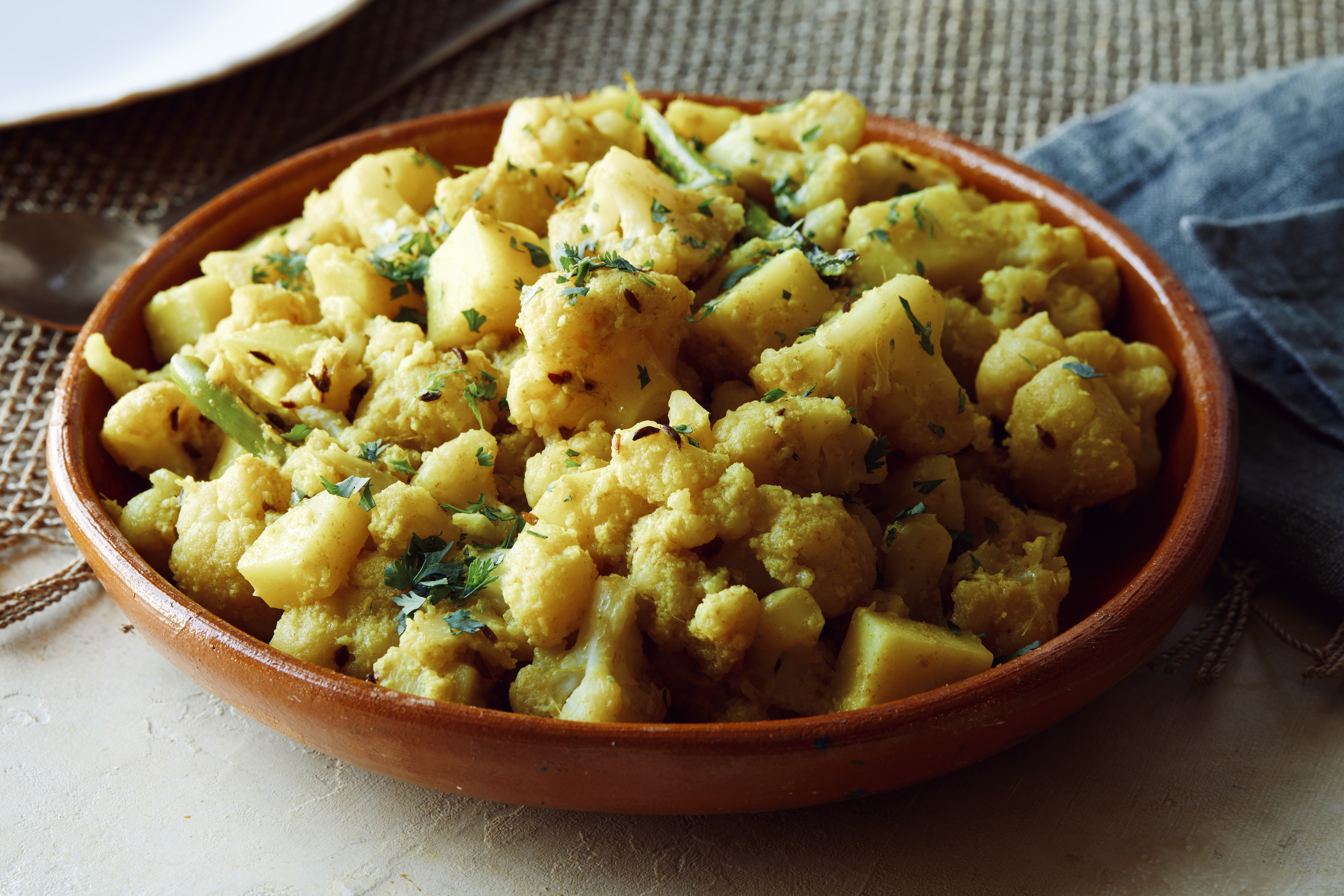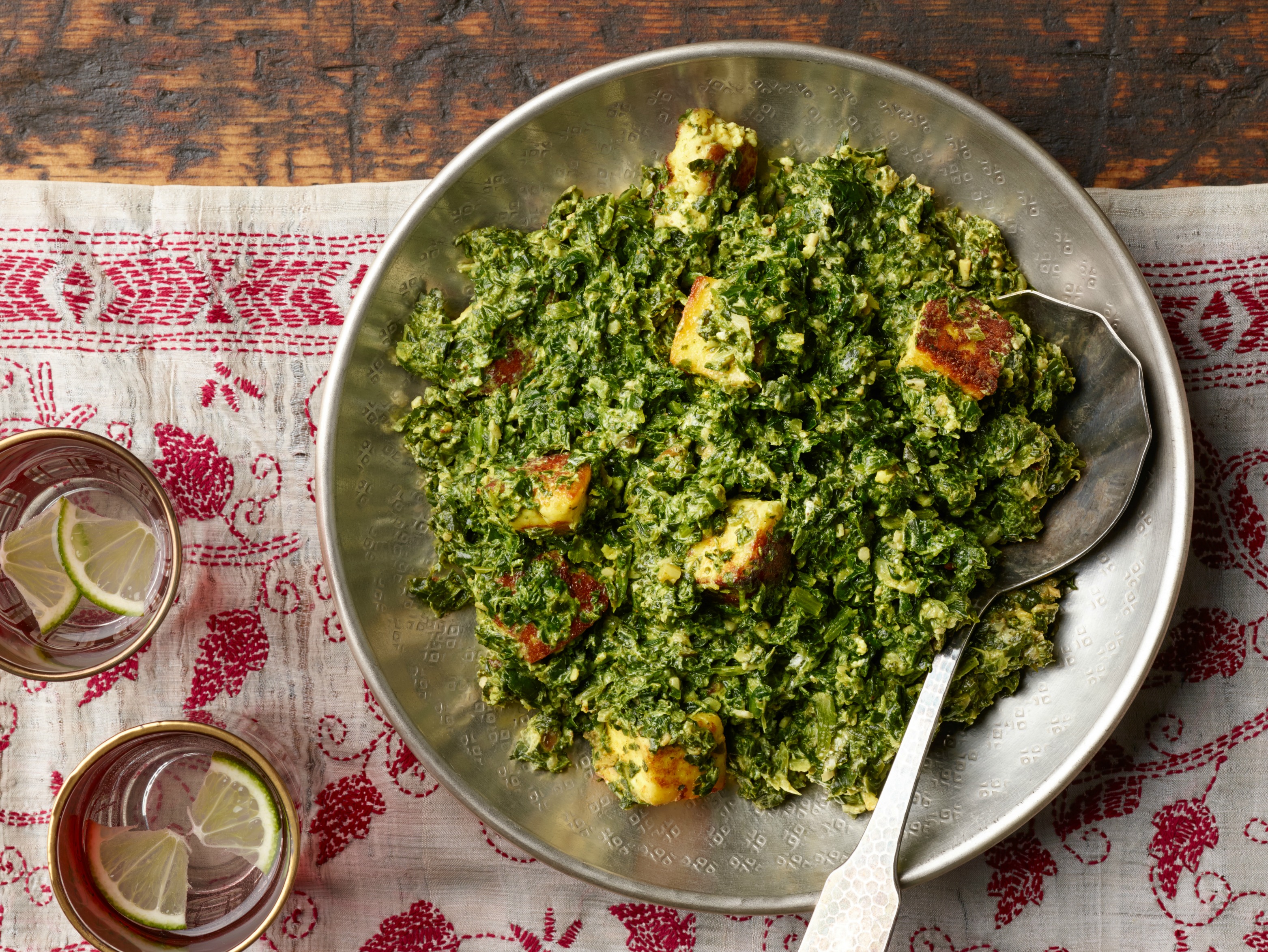 Photo By: Renee Comet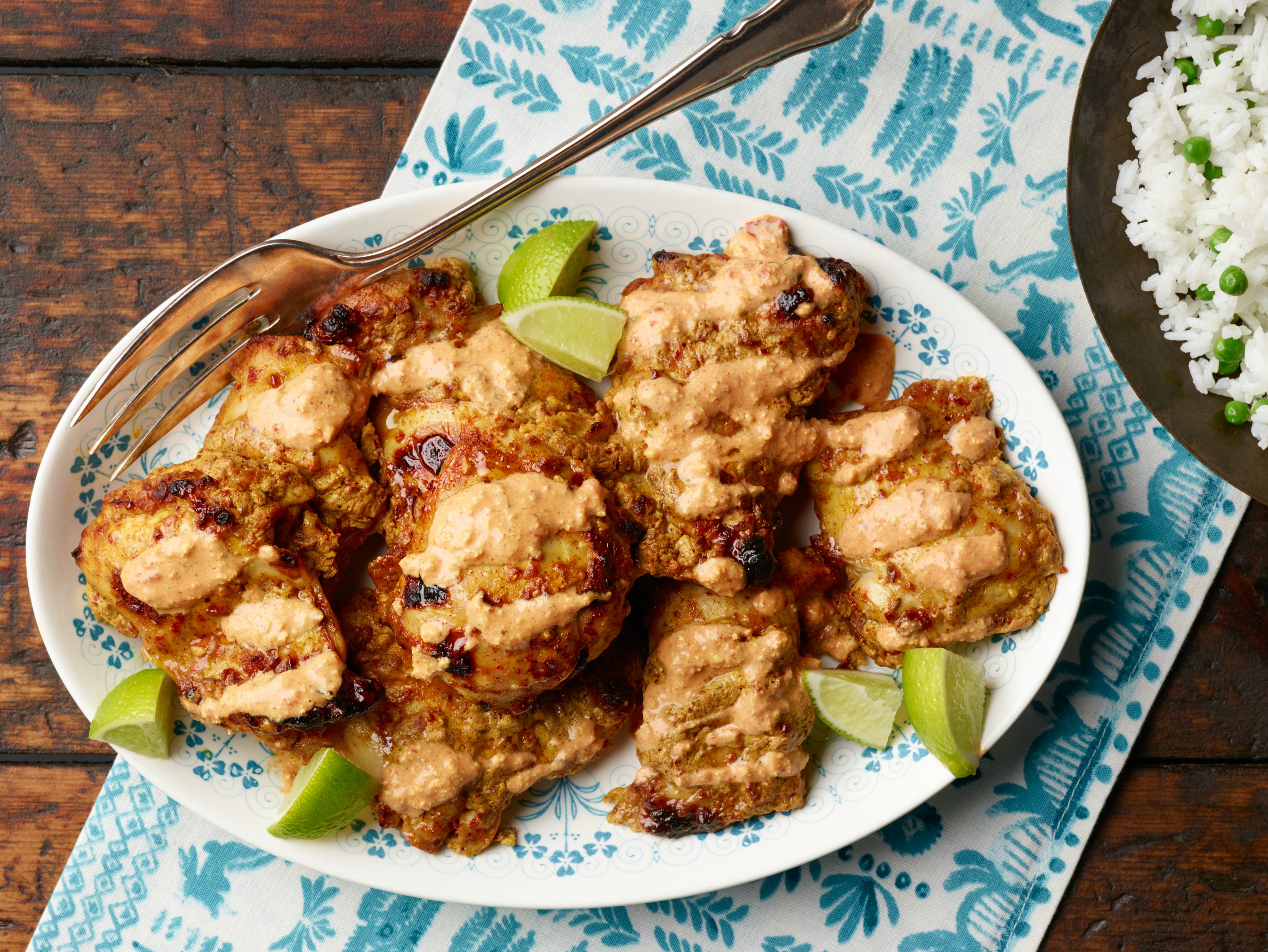 Photo By: Renee Comet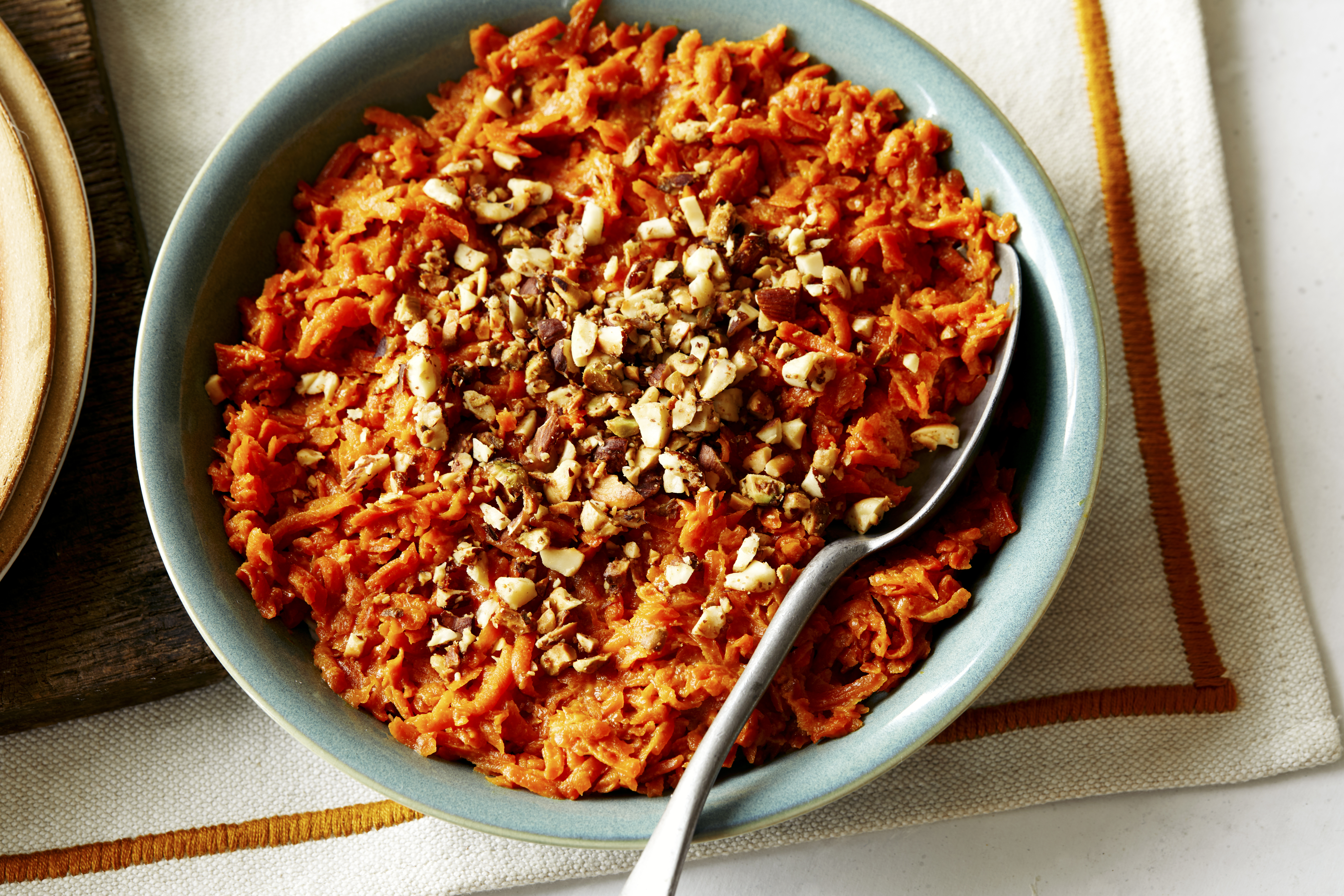 Photo By: Teri Lyn Fisher
Photo By: Teri Lyn Fisher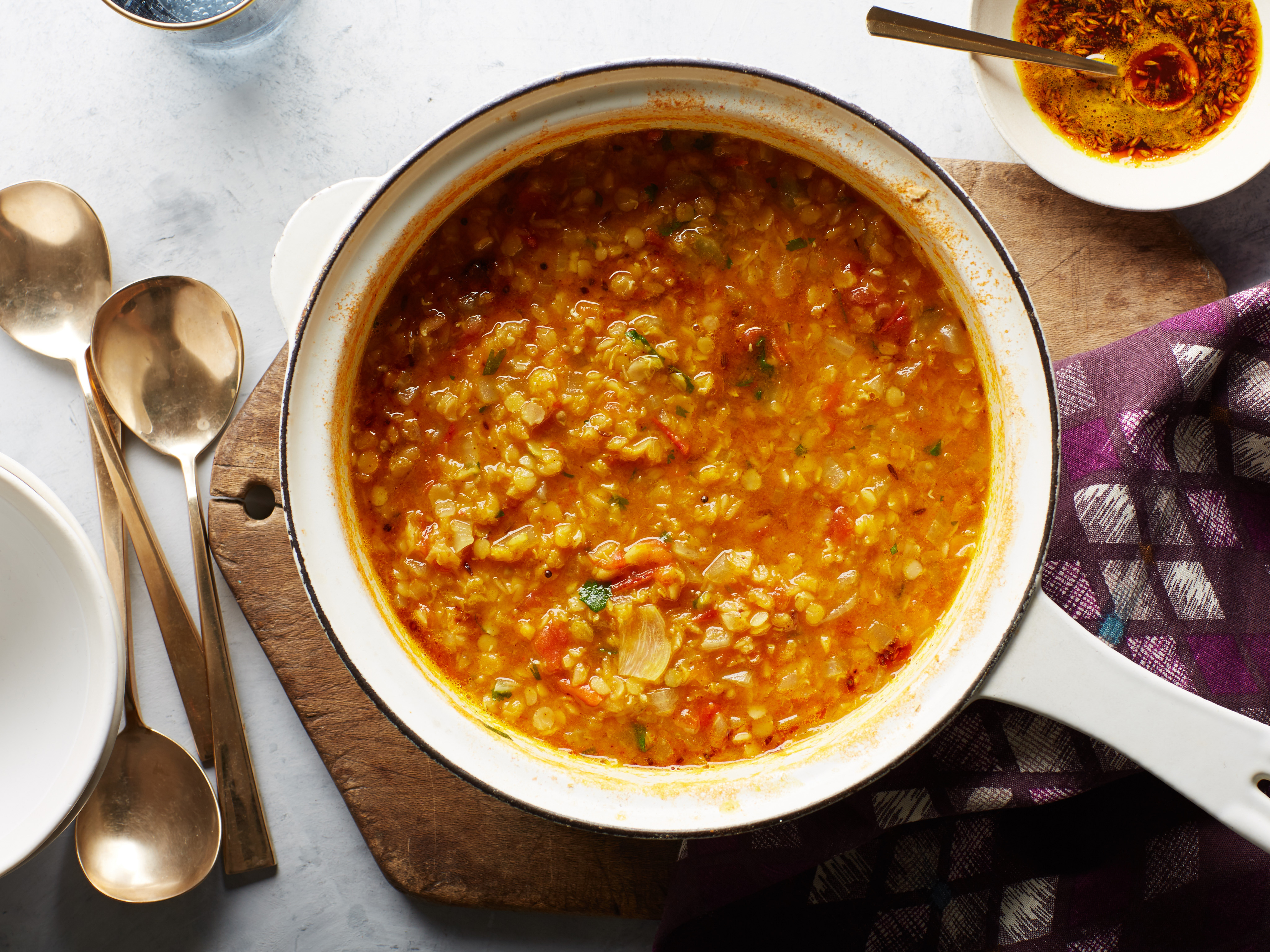 Photo By: Tara Donne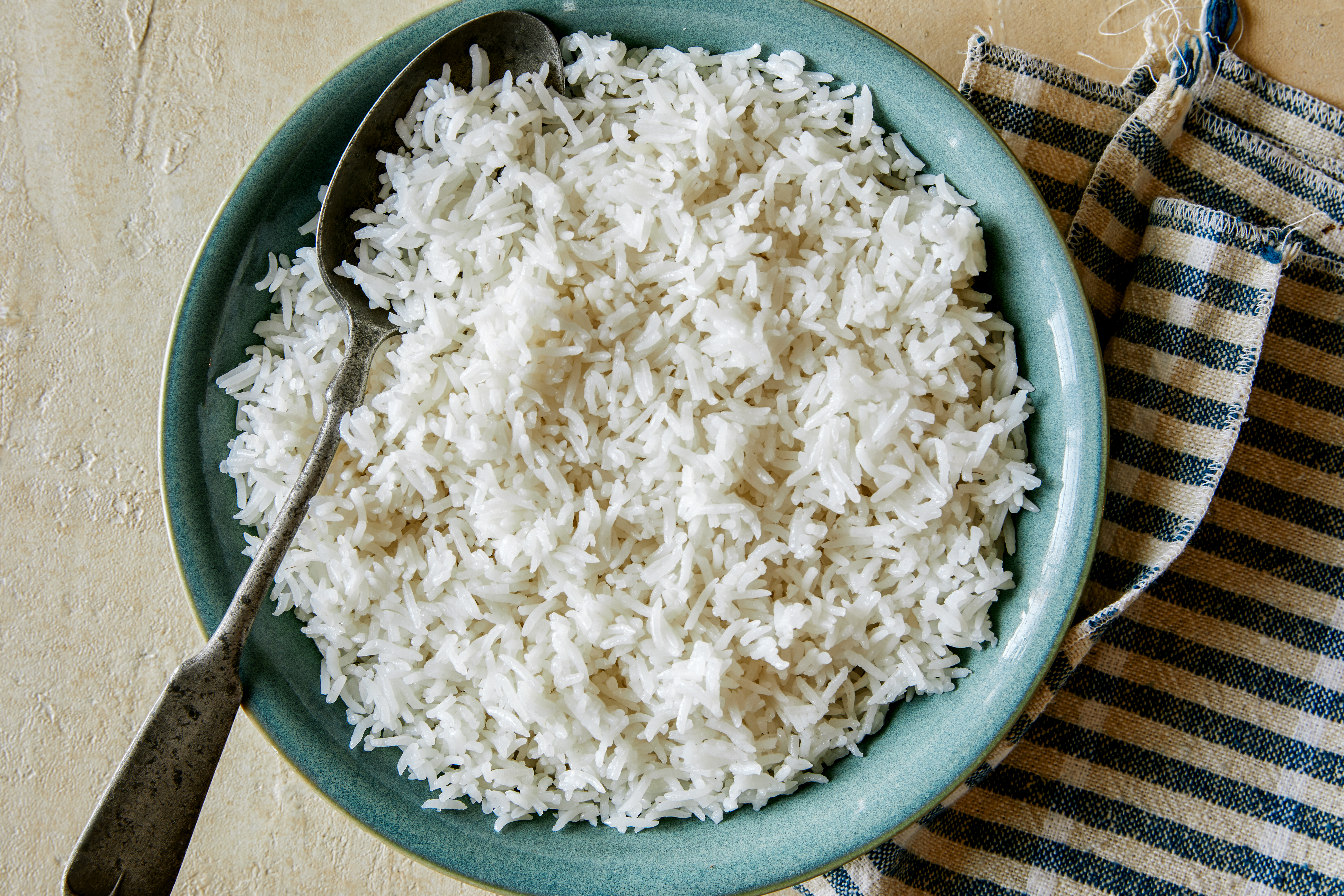 Photo By: Teri Lyn Fisher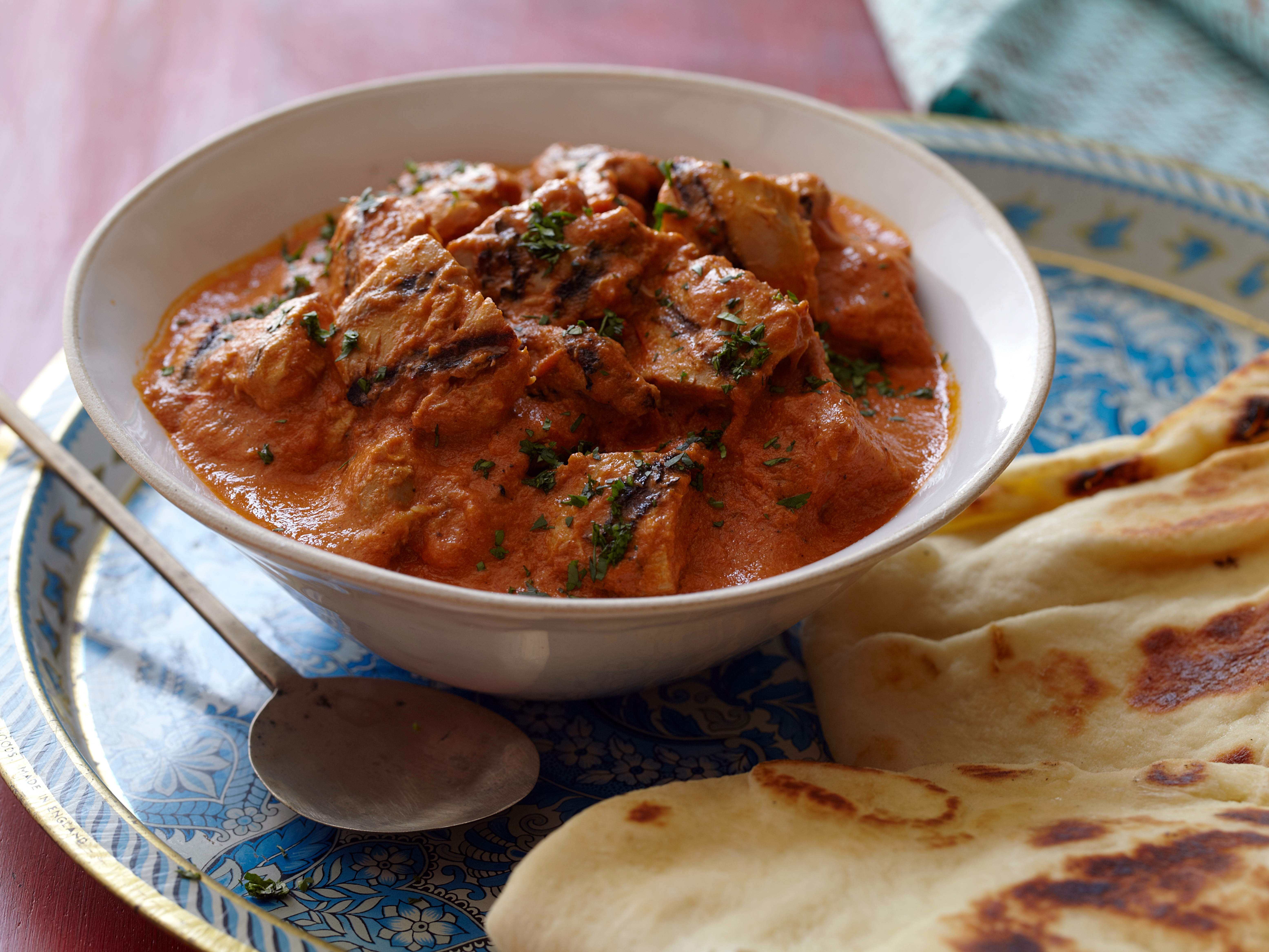 Photo By: Matt Armendariz©2012, Television Food Network, GP. All Rights Reserved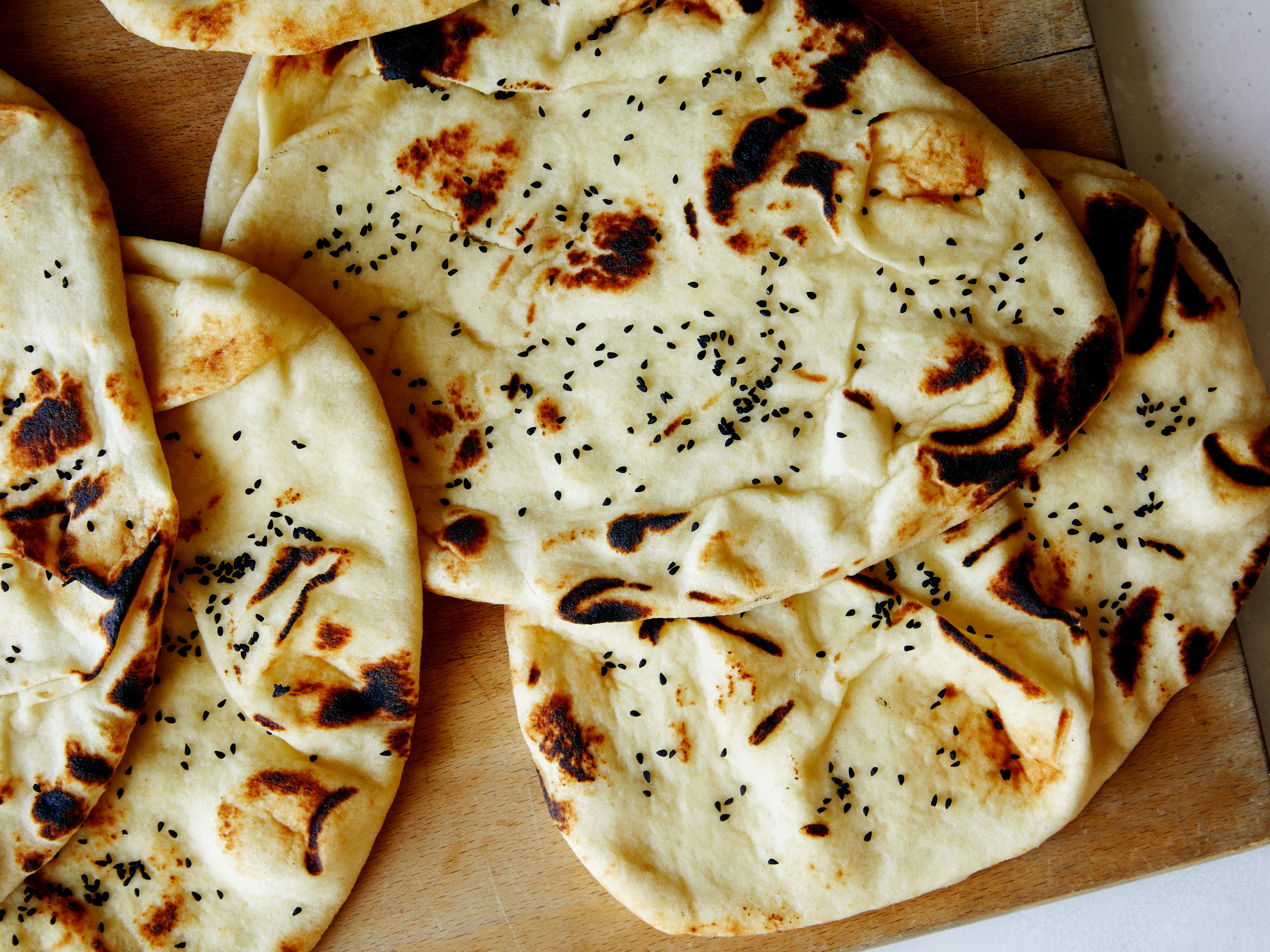 Photo By: Teri Lyn Fisher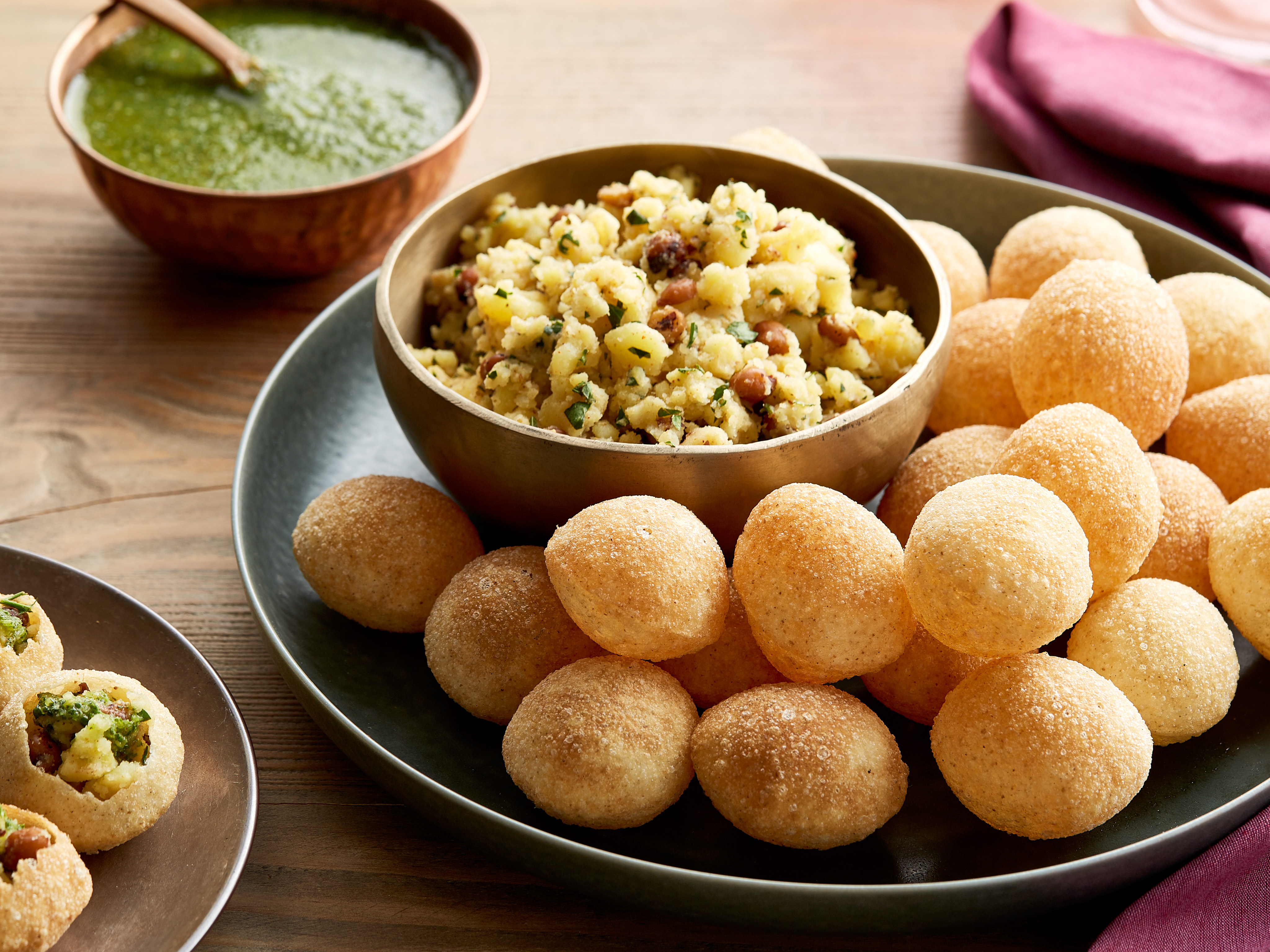 Photo By: Armando Rafael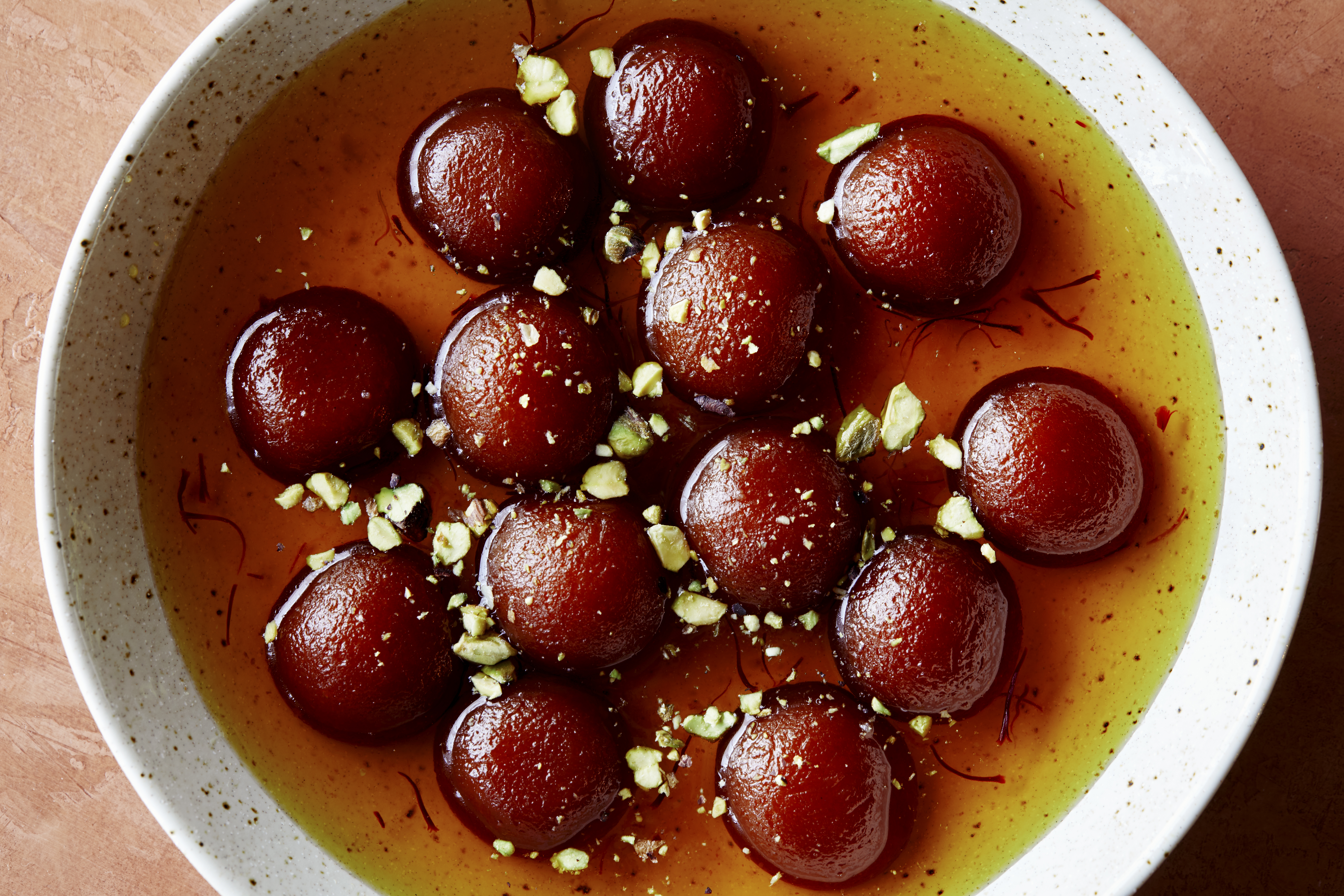 Photo By: Teri Lyn Fisher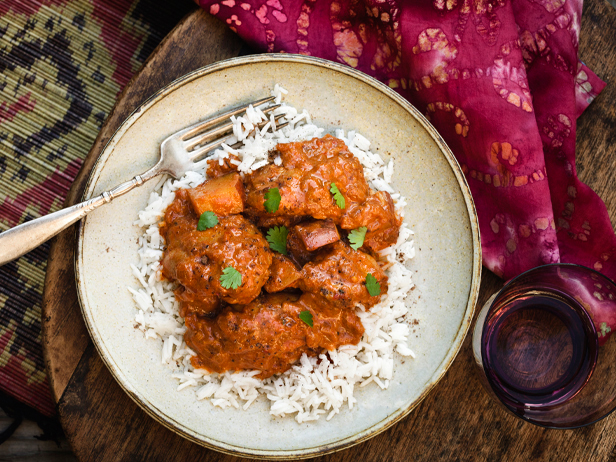 Photo By: Coral von Zumwalt©2009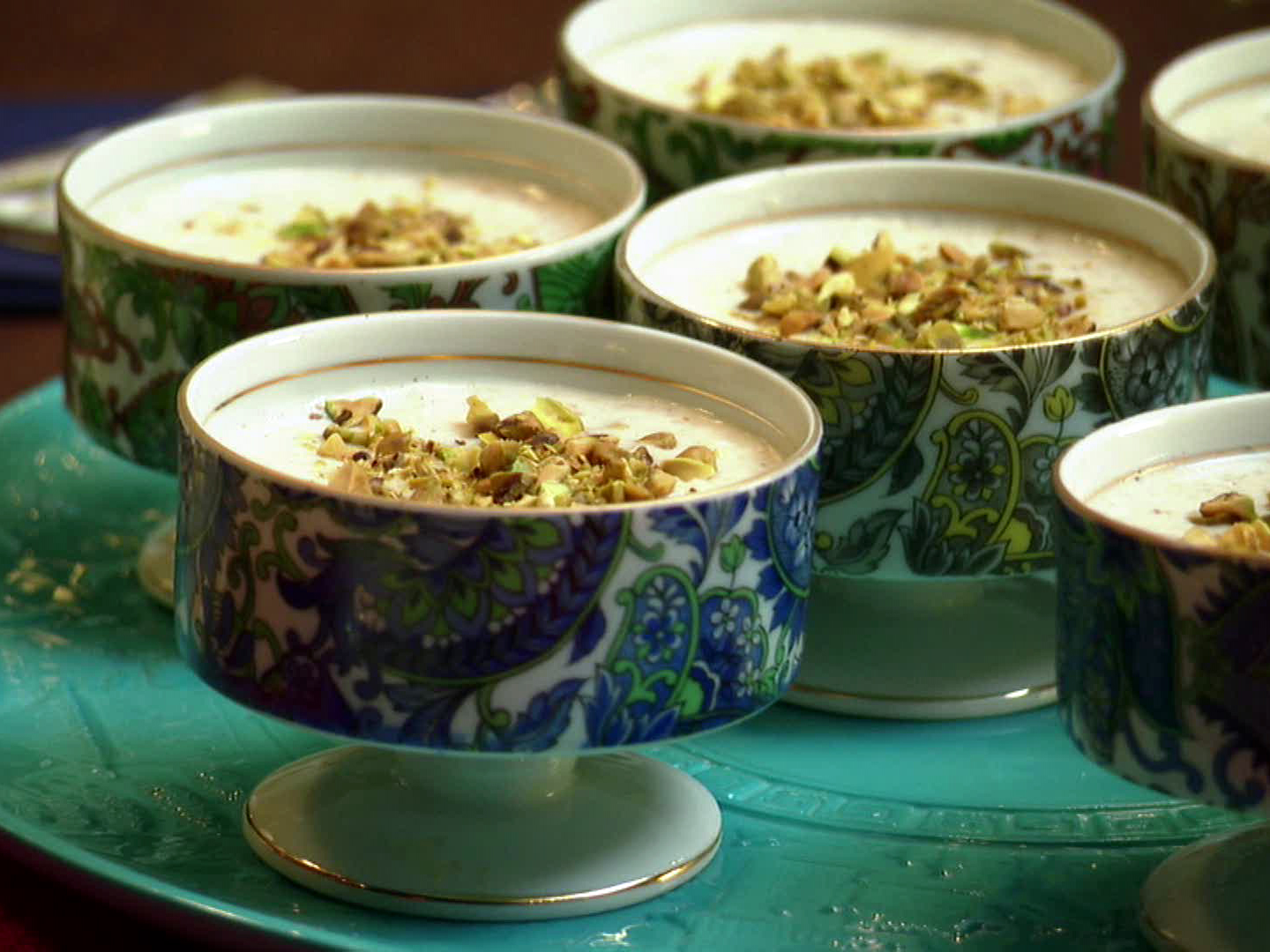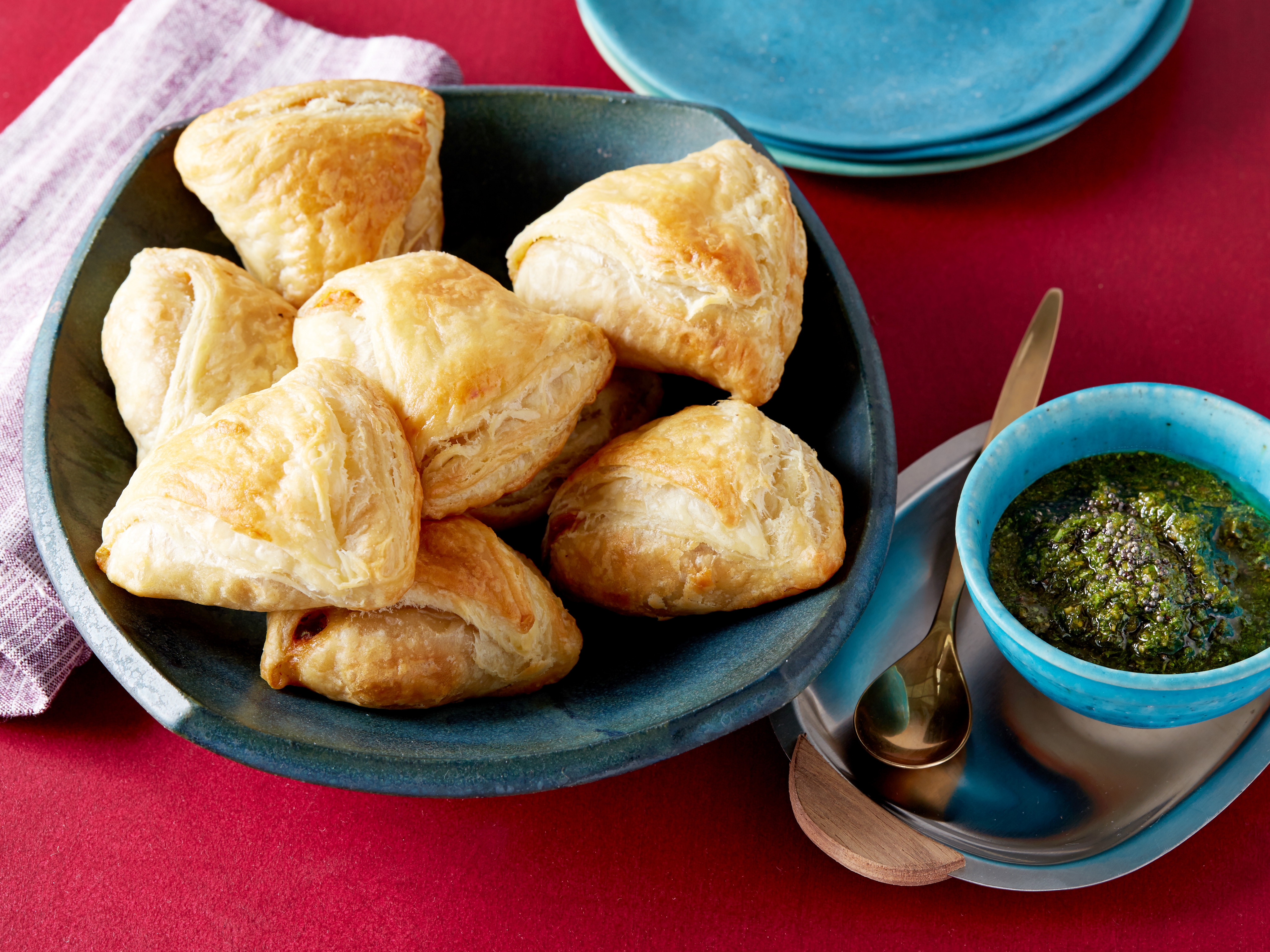 Photo By: Alice Gao©2014, Cooking Channel, LLC. All Rights Reserved.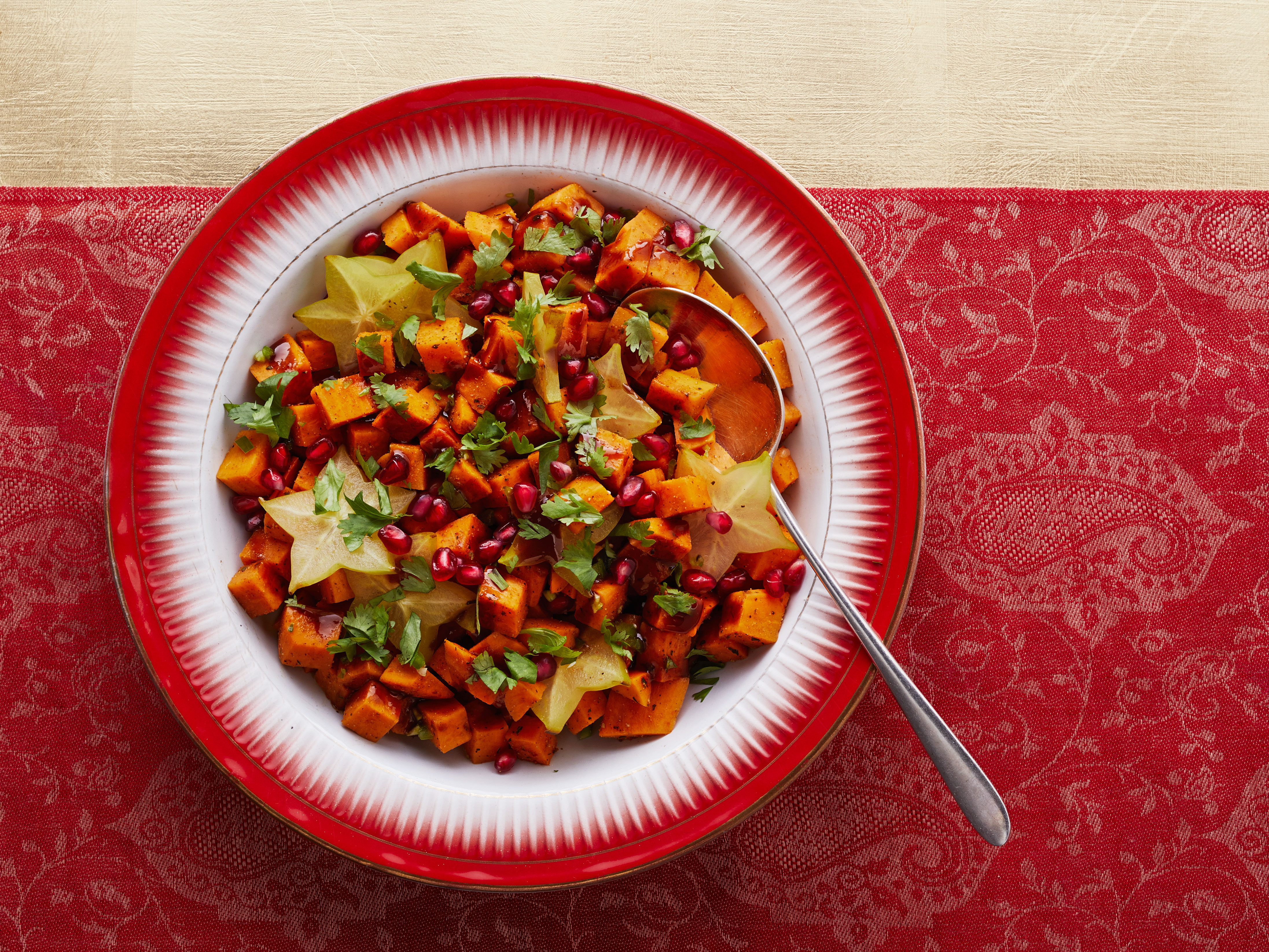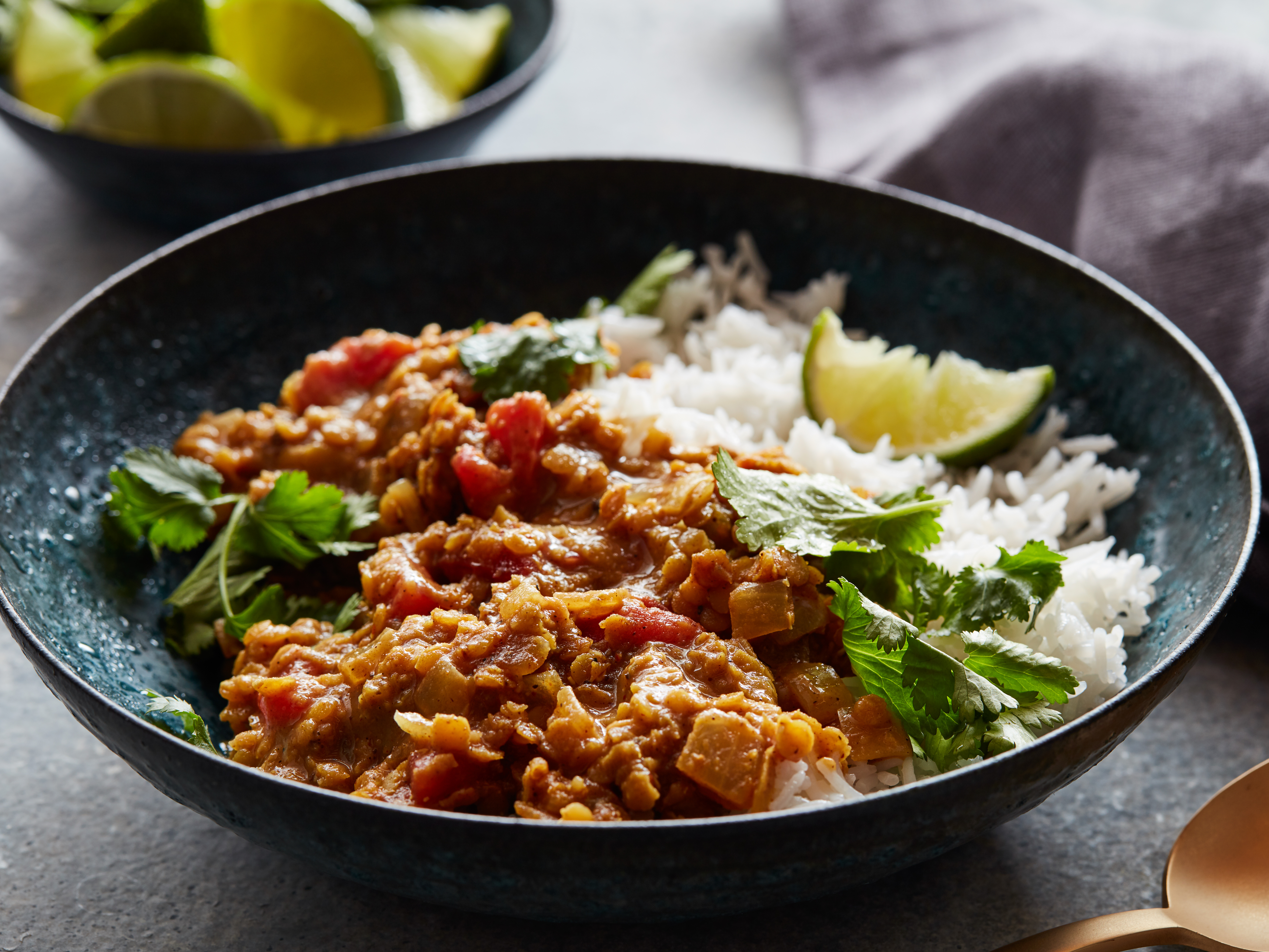 Photo By: Matt Armendariz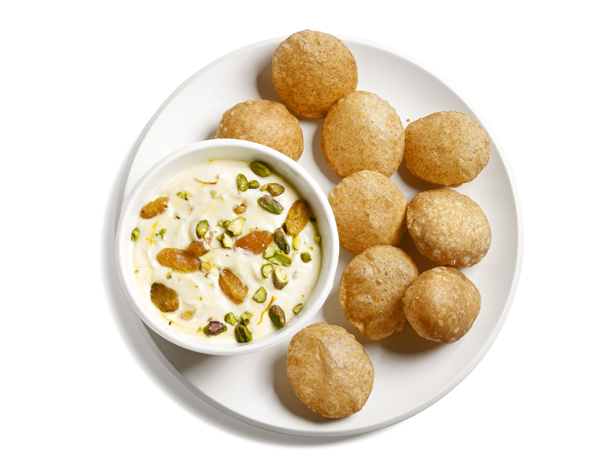 Photo By: Charles Masters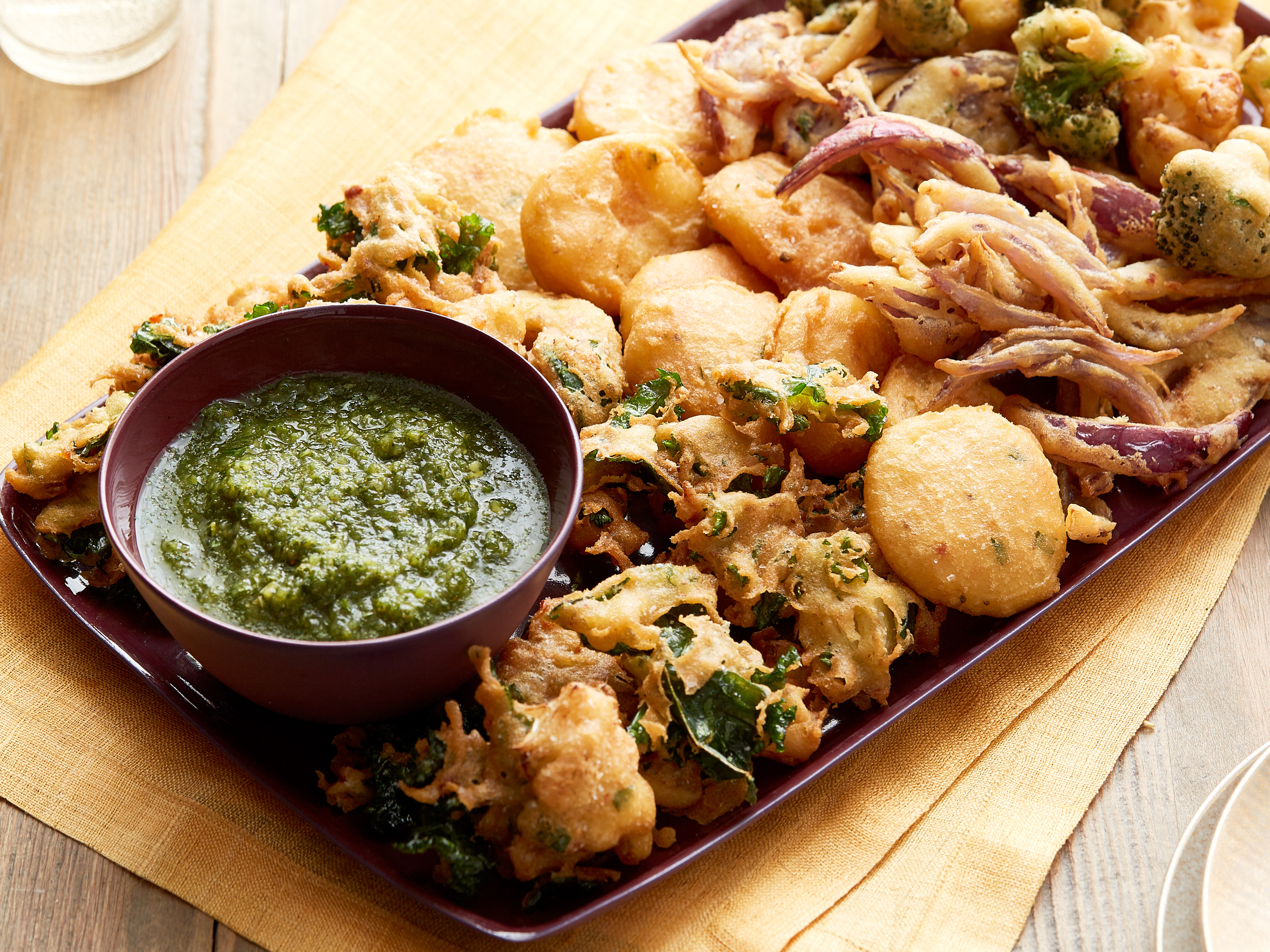 Photo By: Armando Rafael
Photo By: Armando Rafael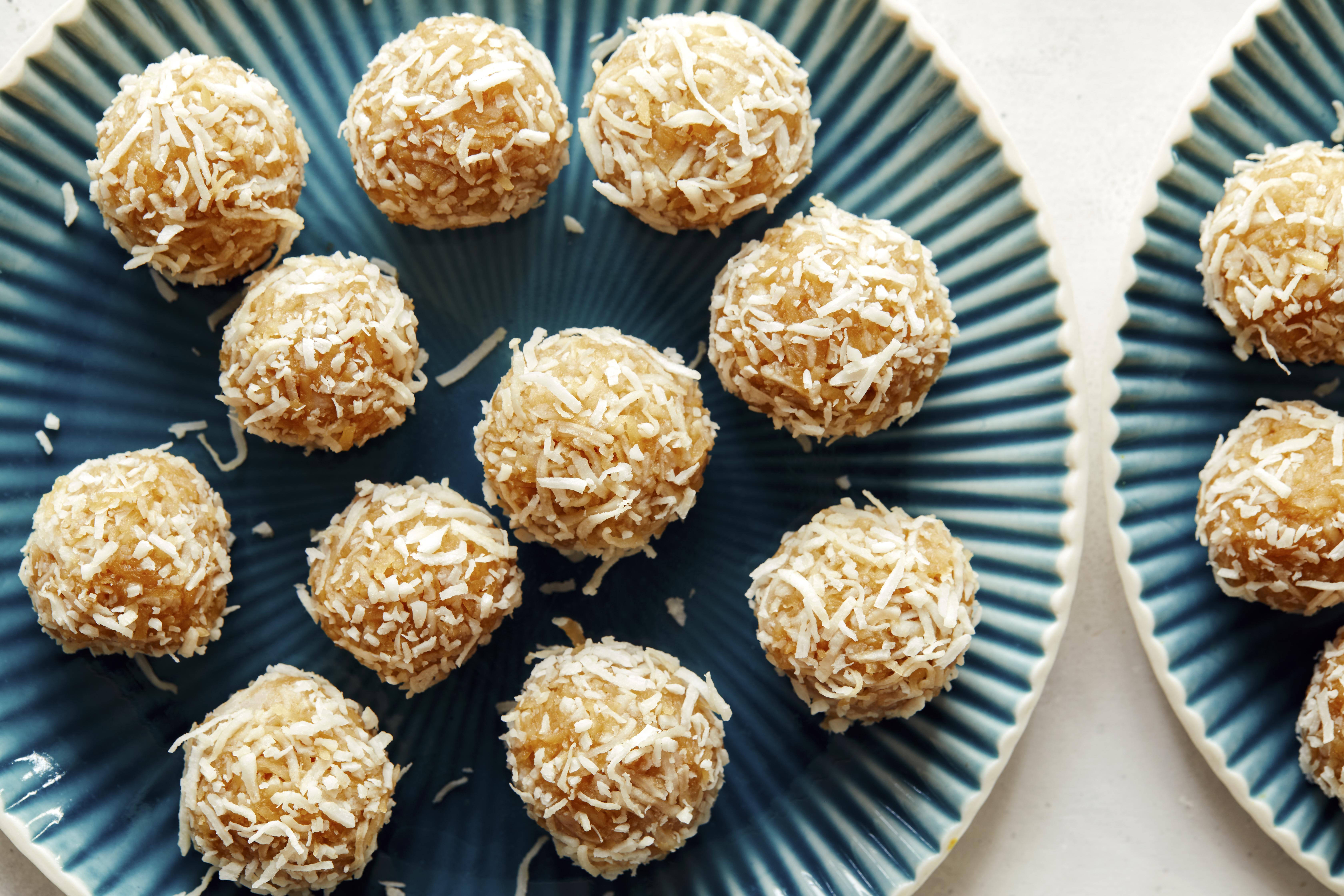 Photo By: Teri Lyn Fisher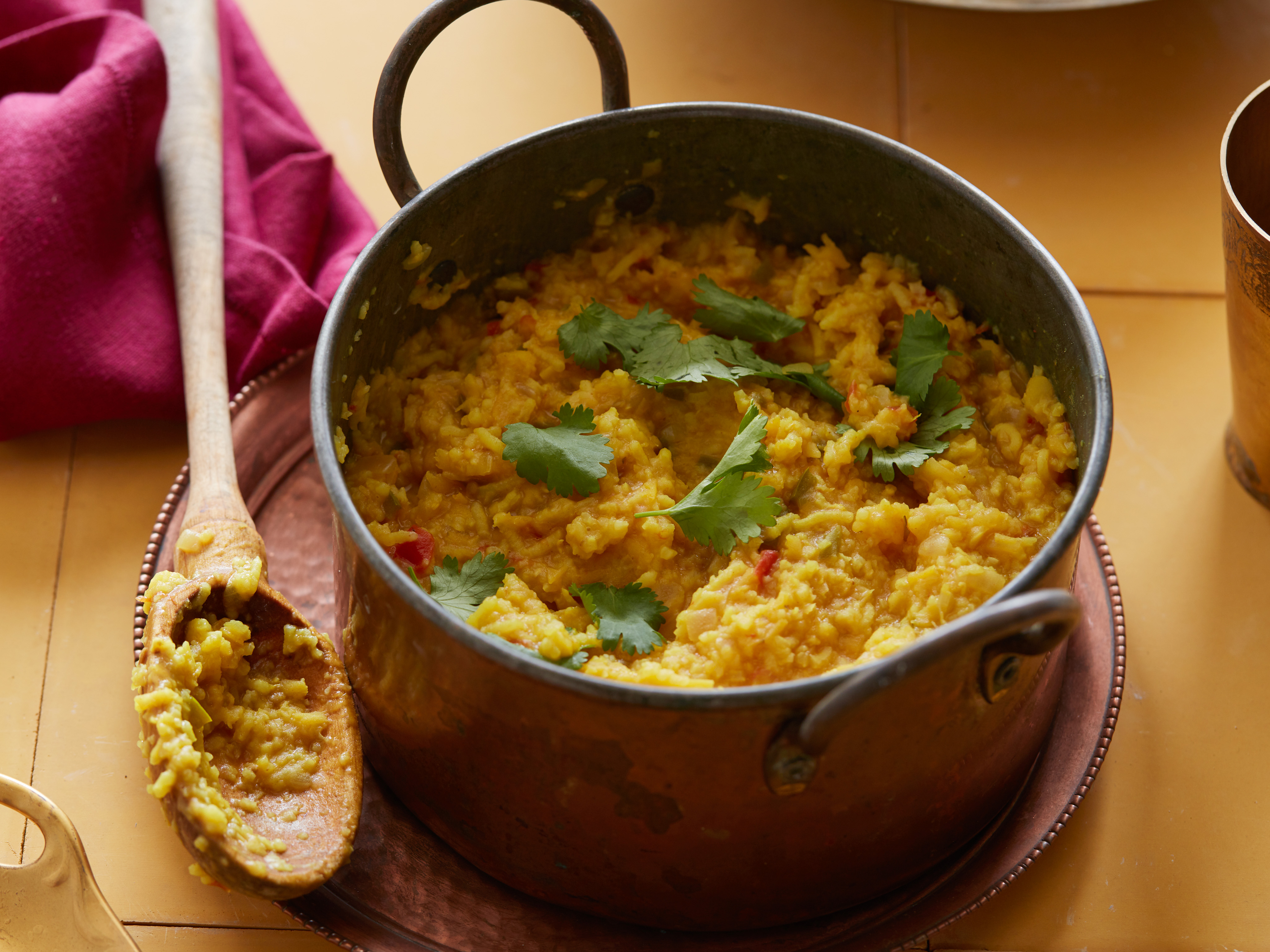 Photo By: Matt Armendariz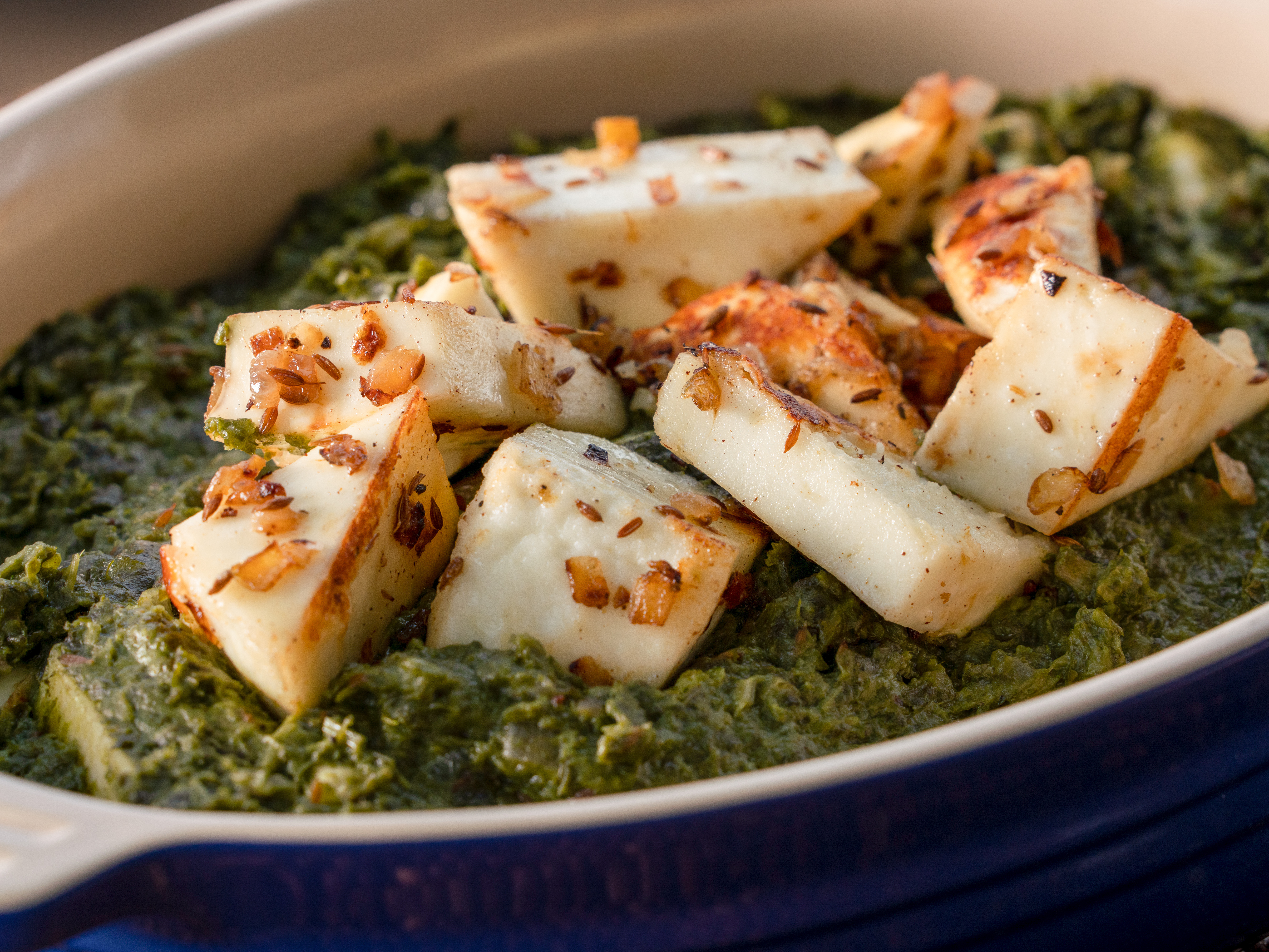 Photo By: Michael Moriatis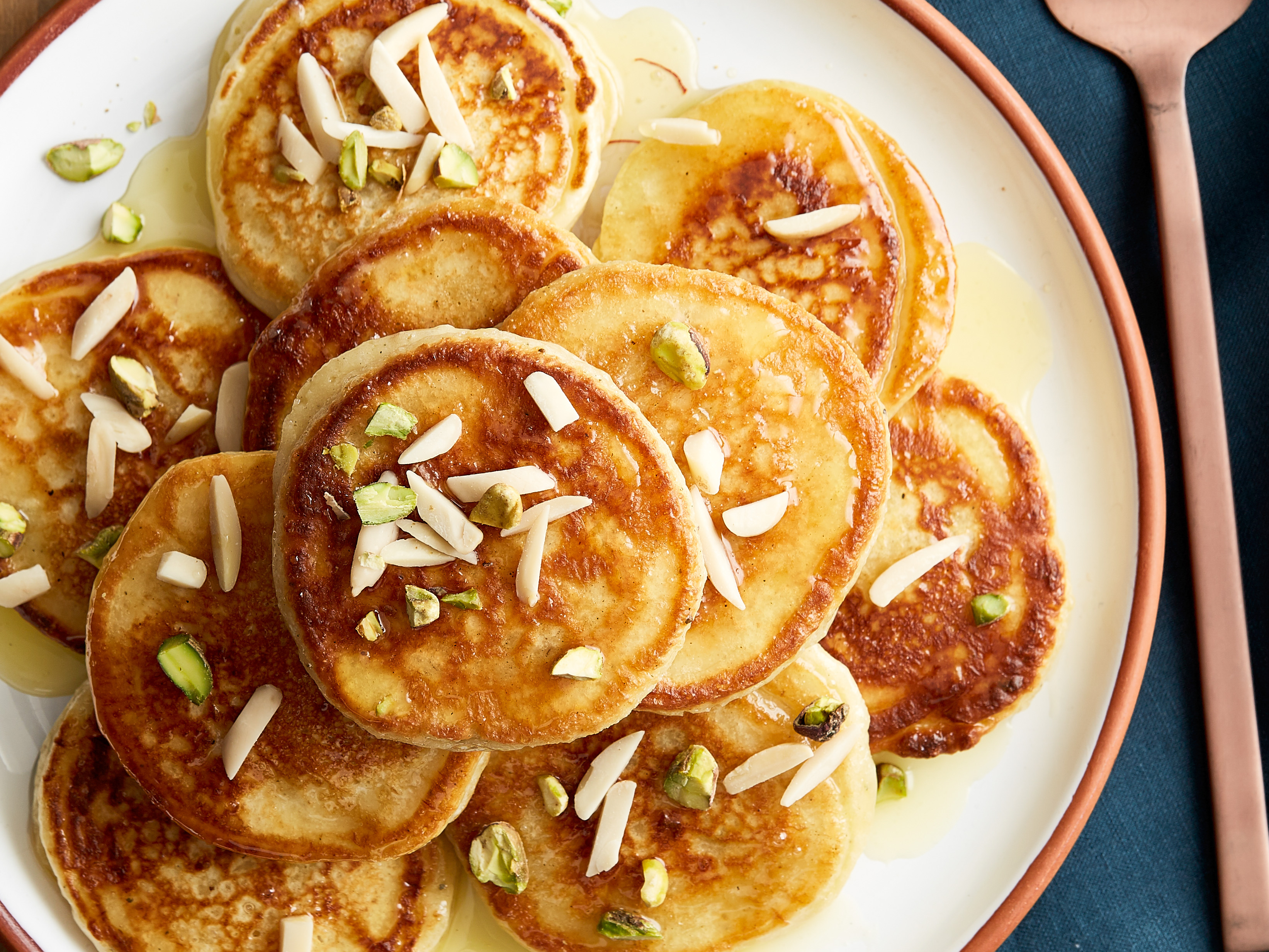 Photo By: Armando Rafael
Chana Masala
Chana masala or chickpea curry, often called Amritsari Chole, originates from Punjab but is popular all over India. There are many versions of this dish and every house has its own take on it. This super authentic recipe features chickpeas smothered in a delicious thick, piquant and spiced gravy.
Get the Recipe:Chana Masala
Aloo Roti
These soft, thin and heavenly potato rotis are easy to make, taste divine and can be had for breakfast, lunch or dinner. The trick in this recipe is not to add any water to the dough. You can have these rotis simply with yogurt and achaar (Indian pickle) as a traditional North Indian breakfast, or with any curry such as chana masala or saag paneer — or even steal a bite as a mid-day snack.
Get the Recipe:Aloo Roti
Aloo Gobi
Aloo gobi, a vegetarian dish of cauliflower, potatoes and fragrant spices is a wonderful addition to any meal. This version comes together quickly (in just 45 minutes) and is guaranteed to become an instant family favorite.
Get the Recipe:Aloo Gobi
Saag Paneer
Aarti says, "Paneer is very easy to make at home, and my recipe is quick, easy, and delicious. I also think homemade has a better texture than anything store-bought." She also offers this tip: "If the milk doesn't separate, juice some more lemons and add another tablespoon or two. Boost the heat again and the milk should separate. Stir in a motion that gathers the curds together rather than breaks them up."
Get the Recipe:Saag Paneer
Tandoori Chicken
You likely don't have a tandoor at home but with this clever recipe you can achieve similar results in your oven. Aarti gives her chicken a nice char by broiling it before baking. This blackens the chicken and helps it develop the same kind of flavor you would achieve with the high temperature of a traditional clay tandoor.
Get the Recipe:Tandoori Chicken
Gajar Ka Halwa
This Punjabi dessert is subtle and divine without being super sweet, unlike most North Indian mithais or desserts. Almost a zen-like process, making gajar ka halwa is a labor of love; don't rush. Enjoy the process. It will be worth it!
Get the Recipe:Gajar Ka Halwa
Aloo Matar Tikki
Aloo tikki — or potato patties — are best eaten hot, straight from the skillet to the plate. On the streets in Delhi they are deep fried in oil and served on a plate made of dried leaves. Dredged in breadcrumbs, the patties in this recipe are as crispy as the ones from the streets, and way healthier.
Get the Recipe:Aloo Matar Tikki
Mum's Everyday Red Lentils
This flavorful lentil recipe is a fan favorite. With hundreds of 5-star reviews and comments that rave "so delicious and easy to make" and "hands down my favorite red lentil recipe yet" it's certainly one to add to your regular rotation.
Get the Recipe:Mum's Everyday Red Lentils
Simple Basmati Rice
The key to perfectly fluffy Basmati rice? Wash the rice before you cook it. This will help remove excess starch so that the grains of rice don't stick together. Aarti adds that, "according to traditional Indian wisdom, this also makes the rice easier to digest because so much of the starch has been removed".
Get the Recipe:Simple Basmati Rice
Chicken Tikka Masala
Aarti's chicken tikka masala starts with a simple ginger-garlic paste that she makes from scratch. She uses the paste in her chicken marinade and in her masala sauce. It works wonderfully in this dish but can add flavor to everything from slow-cooker recipes to stir-fry sauces, too. She says, "Save what you don't use in a small glass jar. It should last in the fridge for 2 to 3 weeks".
Get the Recipe:Chicken Tikka Masala
Naan
A truly divine naan is crispy on the outside, a little bit charred with brown spots, soft on the inside and a little chewy and fluffy in parts. Like pizza, it is cooked for a very short time at an extremely high temperature. That's why homemade naan often doesn't come close to naan in a restaurant that is made in a tandoor — an earthen wood or coal-fired oven. Can you make good naan at home, and is it worth even trying? YES! You can do this either on a pizza stone/steel or in a heavy cast-iron skillet/griddle. The surface needs to be searing hot, and it doesn't hurt to give it a final char directly on the flame. The result: heavenly naan.
Get the Recipe:Naan
Pani Puri
Pani puri is a popular street food in Inida. It's fragile, puffed wafers that are popped and stuffed with filling — in this case, a spiced mixture of chickpeas and potato — before being toped off with a flavored water, which is the most important part.
Get the Recipe:Pani Puri
Gulab Jamun
Decadent, sweet and delicious, a Gulab Jamun is a fried dough ball soaked in an aromatic simple syrup flavored with essence of rose (gulab) and infused with spices such as cardamom and saffron. It is then garnished with roasted nuts. One of the most popular desserts in North India, it is loved by children and adults alike. Unconventional as it may seem, the addition of alcohol in the syrup makes for a slightly less sweet syrup that is so delicious that you can't stop yourself from licking the spoon.
Get the Recipe:Gulab Jamun
Tomato-Yogurt Chicken Curry
This easy recipe is a two-for-one. You'll end up with a hearty, full-flavored meal that the whole family will enjoy – and you'll have leftover garam masala that you can tuck away in your spice cabinet for the next time you cook this delicious meal.
Get the Recipe:Tomato-Yogurt Chicken Curry
Indian Rice Pudding
You only need a few basic ingredients to make kheer (an Indian rice pudding) but this sweet-and-creamy version gets an extra pop of flavor from a special ingredient: ground cardamom.
Get the Recipe:Indian Rice Pudding
Baked Samosas with Mint Chutney
Samosas may vary in shape and flavor from region to region but there's one thing they all have in common: they're irresistibly delicious. Making your own at home requires a few steps, but each one is completely doable. With Aarti's recipe you'll be making your own dough, filling and chutney in no time.
Get the Recipe:Baked Samosas with Mint Chutney
Sweet Potato and Star Fruit Chaat
This gorgeous, sweet-savory-spiced dish makes a wonderful addition to any appetizer spread or special meal. Chaat is traditionally meant to be a snack so Maneet suggests making a double batch if you want more — or are cooking for a crowd.
Get the Recipe:Sweet Potato and Star Fruit Chaat
Vegan Dal
Richly flavored with curry paste and garam masala, this filling dal comes together fast — and is sure to become a family favorite.
Get the Recipe:Vegan Dal
Shrikhand and Pooris
This sweet treat requires a bit of advance planning since the Greek yogurt needs to strain overnight. It's well worth the wait though — the yogurt will be wonderfully thick, perfect for making a rich, creamy shrikhand that you can dip your fried pooris into.
Get the Recipe:Shrikhand and Pooris
Mixed Vegetable Pakoras
Nidhi Jalan loves her snacks. The owner of Brooklyn-based Masala Mama calls these deep-fried veggies the "tempura" of Indian food. The spice-infused batter fries up into a puffy and crunchy coating — fresh cilantro chutney is the perfect dipping sauce.
Get the Recipe:Mixed Vegetable Pakoras
Papdi Chaat
Chaat is a broad term for savory vegetarian snacks. This version is from Nidhi Jalan, founder of Brooklyn-based Masala Mama. Nidhi has wonderful childhood memories of eating chaat on-the-spot from street vendors in Kolkata. She likens this personal favorite to nachos and almost prefers tortilla chips over the traditional papdi (small flour-based wafers). It's a flavor explosion of tangy, sweet, salty and spicy.
Get the Recipe:Papdi Chaat
Narkel Naru
In Bengal, narkel means coconut and naru means a ball-shaped sweet (laddoo in Hindi). Though this can be made with white sugar, it's amazing with unrefined sugar because of the lovely earthy caramel tastes that it adds. Feel free to use any unrefined sugar you can find.
Get the Recipe:Narkel Naru
Khichdi
Rice and lentils team up to make a super-easy Indian dish (also called kitchari) that is reminiscent of porridge, but with plenty of lively flavor from the ginger, cumin and jalapeno. Fresh cilantro stirred in at the end adds nice flecks of bright green.
Get the Recipe:Khichdi
Palak Paneer
Maneet says, "Palak paneer is one of my favorite vegetable entrees that my Grandma would make. It was predominantly spinach with Indian cottage cheese, but she would use a variety of seasonal greens that would add more depth."
Get the Recipe:Palak Paneer
Malpua
One of the most popular desserts made on the Hindu spring festival Holi, malpuas are pan-fried pancakes dipped in a sweet saffron-and-cardamom syrup. This recipe comes from Nidhi Jalan, founder of Brooklyn-based Masala Mama, by way of her mother-in-law, who adds semolina flour to the batter for an extra-crunchy pancake edge. Nidhi call this version "simply divine" and admits that they are easily addictive.
Get the Recipe:Malpua
Source: Read Full Article