Total:

30 min

Active:

25 min
Ingredients
Topping:
1/2 cup freshly grated sharp Cheddar
2 tablespoons roughly chopped fresh parsley 
12 butter crackers (I like Ritz) 
4 strips crisp cooked bacon
Mac and Cheese:
Kosher salt
1 tablespoon unsalted butter 
1 tablespoon all-purpose flour 
2 cups whole milk, plus additional as needed 
1 cup canned butternut squash puree 
2 teaspoons Dijon mustard 
Freshly ground black pepper 
Two 16-ounce packages gnocchi (see Cook's Note)
3 cups freshly grated sharp yellow Cheddar
Directions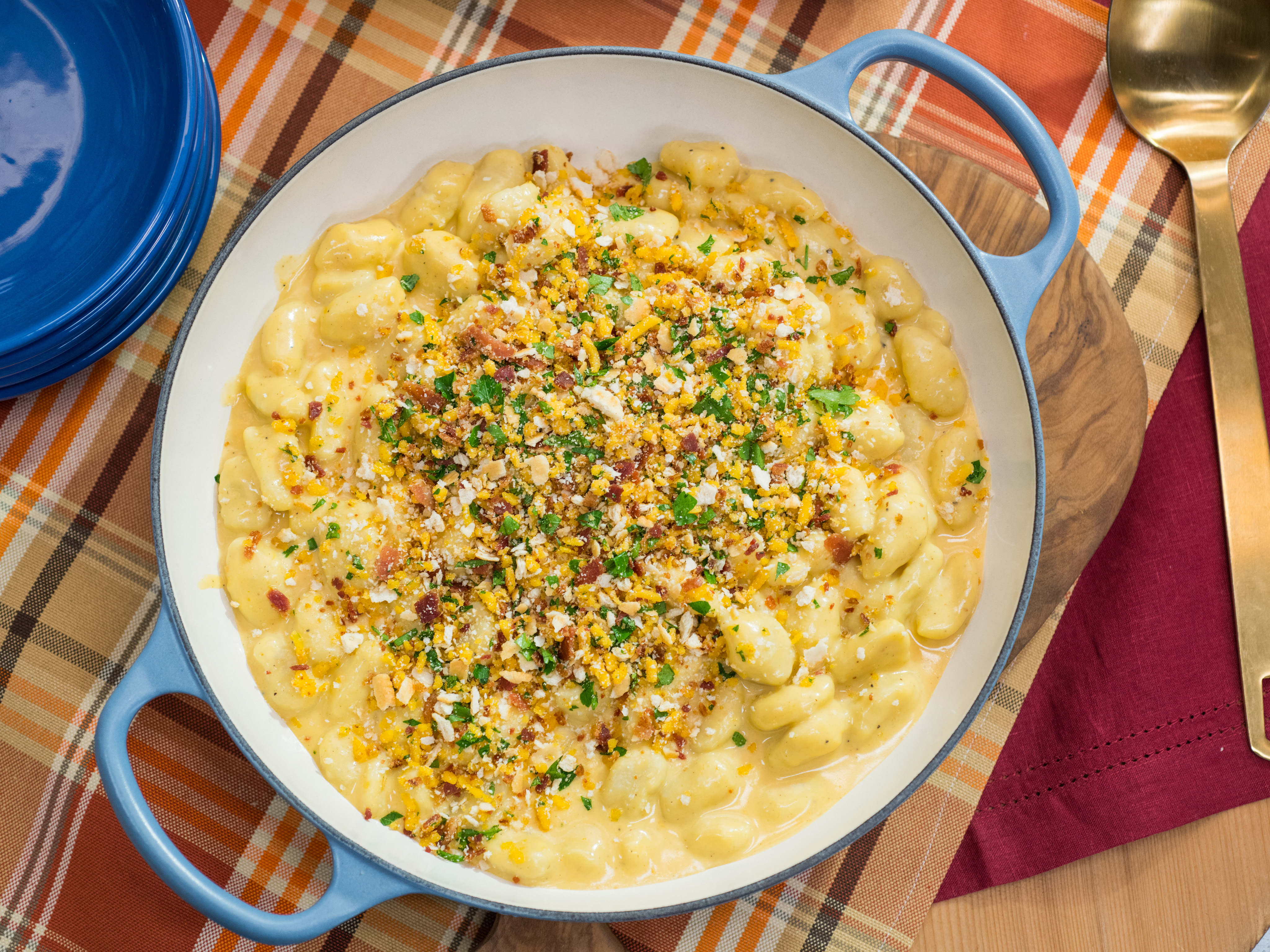 For the topping: Combine the cheese, parsley, crackers and bacon in a food processor. Pulse until the mixture reaches a fine breadcrumb consistency. Set aside.
For the mac and cheese: Bring a large pot of salted water to a boil.
Melt the butter in a large skillet over medium heat. Add the flour and stir to combine, then cook about 2 minutes. Whisk in the milk, butternut squash, mustard, 1 teaspoon salt and 1/2 teaspoon pepper. Reduce the heat to low and cook, stirring constantly, until thickened, 2 to 4 minutes.
Meanwhile, add the gnocchi to the boiling water. Cook 2 to 3 minutes, then drain.
Stir the cheese into the milk mixture until melted. If the mixture is too thick, add a splash of milk. Add the gnocchi and stir to coat. Sprinkle with the crumb topping and serve directly from the skillet.
Cook's Note
You can use any type of gnocchi — fresh, frozen or shelf-stable. Just follow the package instructions and adjust the cook time accordingly.
Source: Read Full Article