Ingredients
For the filling:
For the topping:
Directions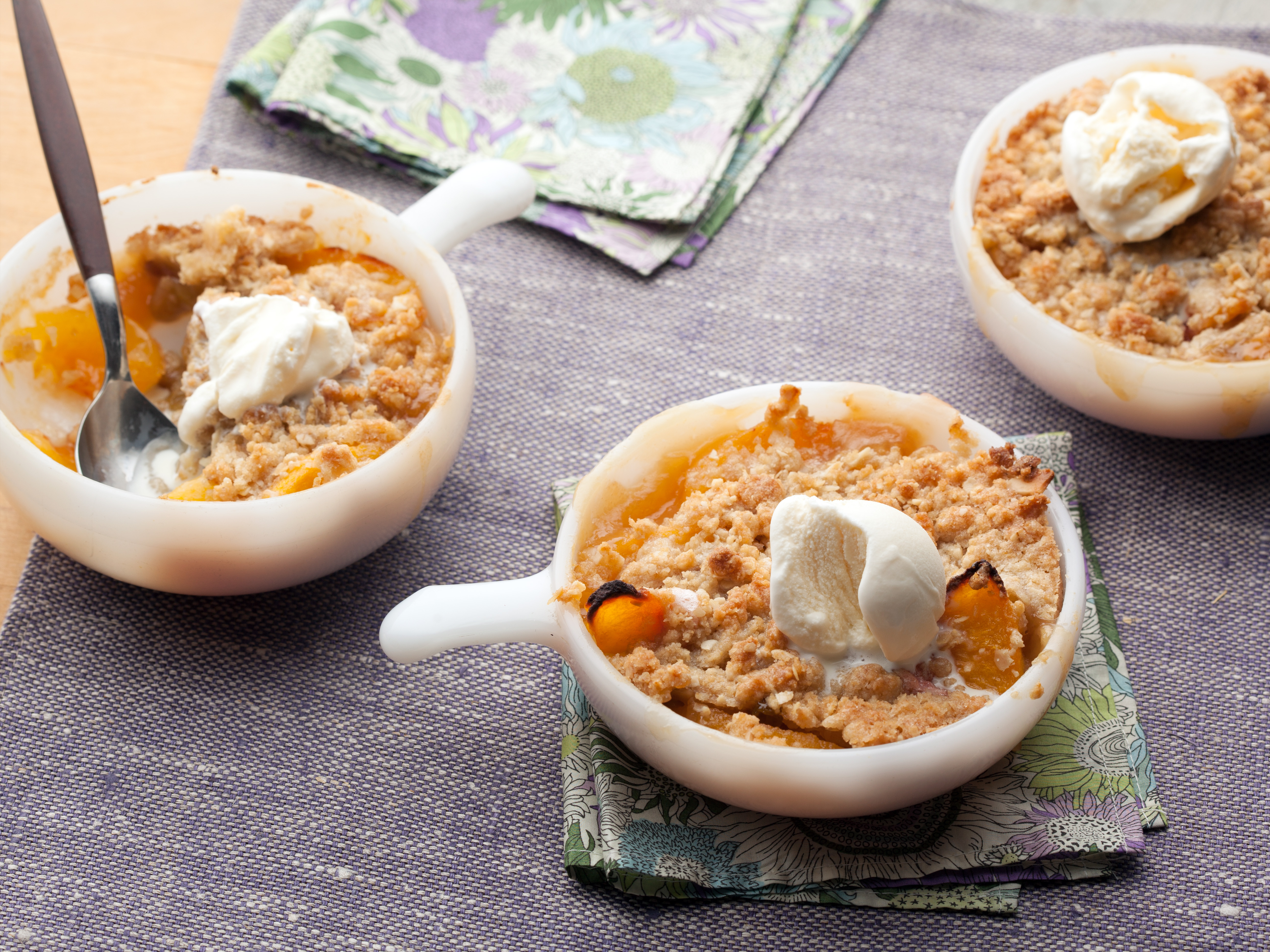 Preheat the oven to 350 degrees F.
For the filling:
Toss the peaches in a large bowl with the zest and lemon juice. Add the rest of the ingredients and stir to combine. Divide the filling evenly between the ramekins.
For the topping:
Combine all of the ingredients in a food processor except the water. Pulse until combined, this will take about 30 seconds. Add water, 1 tablespoon at a time until mixture is clumpy but crumbly.
Top each ramekin with the topping. Be sure to loosely sprinkle the topping and not pack it down. The idea is to look very crumbly and craggy.
Place the ramekins on a sheet tray and bake in the preheated oven for 20 to 25 minutes, or until the filling is hot and bubbly and the topping, brown and crispy.
Cook's Note
This is great served hot with vanilla ice cream.
Source: Read Full Article