Total:

35 min

Active:

35 min
Ingredients
Directions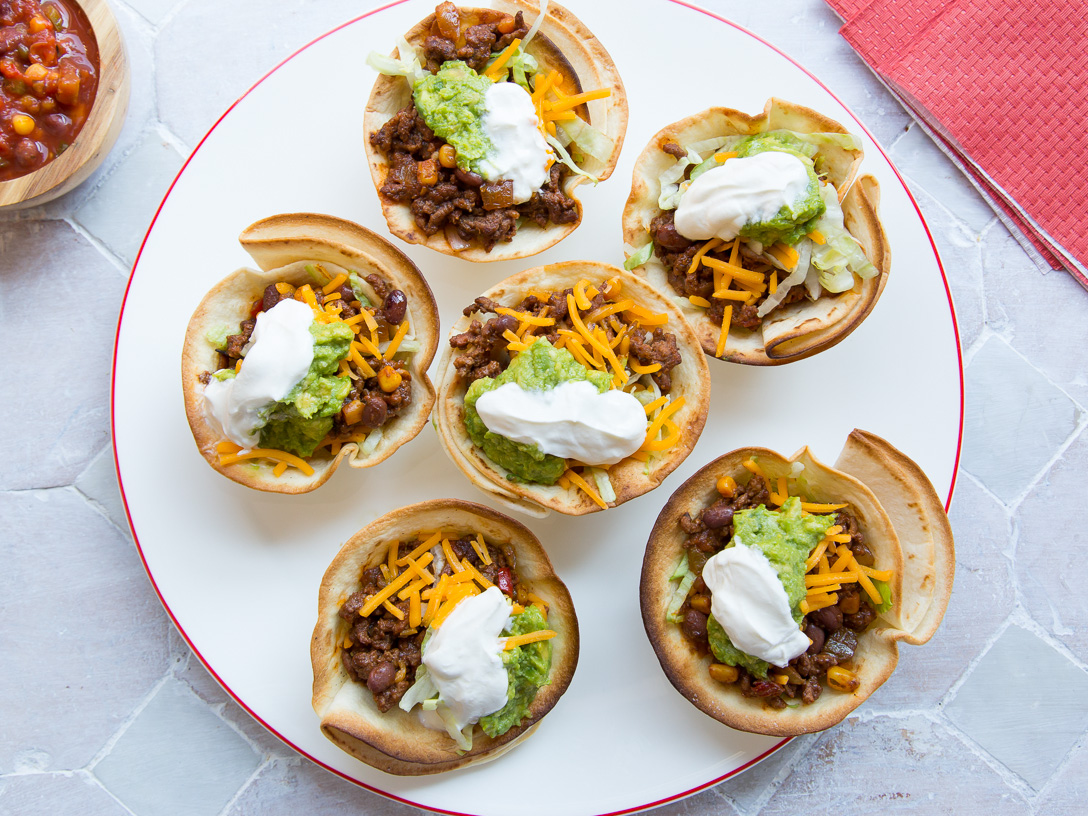 Special equipment:
Preheat the oven to 425 degrees F. Spray a 6-cup jumbo muffin tin with nonstick cooking spray. Gently fold the tortillas in half, then in quarters. Place 1 in each cup of the tin and unfold to make a cup. Spray the tortillas all over with nonstick cooking spray. Sprinkle with a pinch of salt. Bake until golden, 8 to10 minutes. Let cool.
Meanwhile, heat the vegetable oil in a large nonstick skillet over medium-high heat. Add the onion and cook, stirring occasionally, until softened, about 2 minutes. Add the chili powder, cumin, coriander, Worcestershire, oregano, paprika and garlic powder; cook, stirring, until the onion is coated, about 1 minute.
Add the beef, 1/2 teaspoon salt and a few grinds of pepper to the skillet. Cook, breaking up the meat with a spoon, until no longer pink, about 5 minutes. Add the salsa and bring to a simmer. Reduce the heat to medium and cook, stirring occasionally, until the juices are slightly thickened, about 4 minutes. Season with salt and pepper.
Fill each taco cup with a thin layer of lettuce and then the beef mixture. Top with Cheddar, guacamole and sour cream as desired.
Source: Read Full Article